May. 06, 2022
PSB300 Top Discharge Basket Type Filter Centrifuge used to separate the solid particles in the suspension from the liquid or separate the two different incompatible liquids in the emulsion. This stainless steel centrifuge material is feeded into the drum from the upper, with the centrifugal force, liquid is discharged out of he machine through the filter bag, and solids retained in the filter bag. after the drum stops, then to discharge the solids. This small centrifuge separator is hot sale in the sample analysis experiment of scientific research units, universities, pharmaceuticals, chemicals, food, fine chemicals, and other industries center laboratory.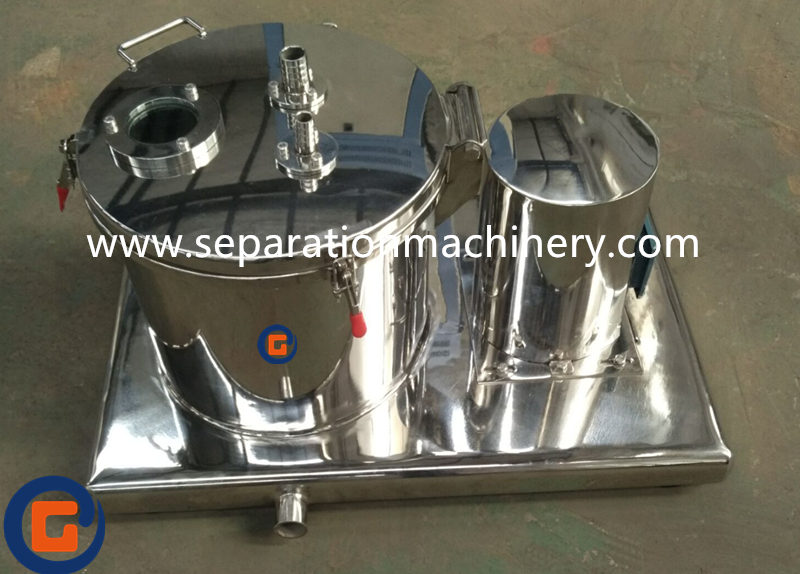 Application:
1.Chemical Industry: gypsum, thiamin, Glauber's salt, ferric sulfate,boric acid, borax, rubber additive, dye, and other chemical products.
2.Food industry: kitchen salt, sodium glutamate, food additive, Chemical seasonings, sugar
3.Pharmaceutical:Extraction of vitamin, biotic, traditional Chinese medicine and other various drugs
4.Mine and Metallurgy: Copper, zinc, minerals, and metal refining
5. Environmental Protection: with acid discharge, pure water sludge and sewage sludge, etc.