Simple Introduction:
■ Application scope: paper making industry, wood panel industry, etc.
■ Usage : Removing the unqualified wood chips to achieve the uniform chip size.
■ Capacity : 15-700 CBM/HOUR.
■ Delivery detail : 20 working days.
Introduction:
Wood chips oscillating screen is the special equipment for separating chips used in chip producing company, paper making company, particleboard company and fiberboard company. It matches with the wood chipper. It is used for chooses qualified chips, which are cut by chippers. The chips specification can be controlled by changing different screen with different aperture. It is applicable to small and medium board production line.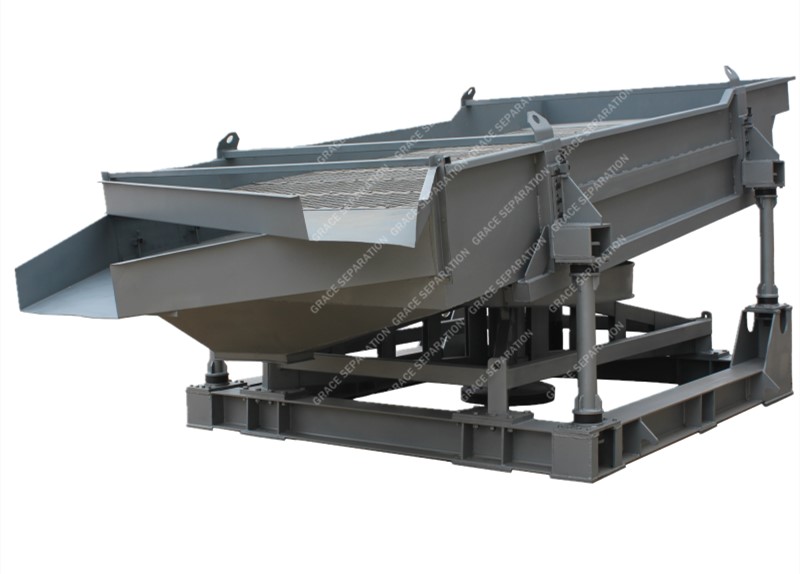 Working Principle:
The eccentric shaft was driving by the motor to rotate through the triangular belt, and the eccentric distance of the eccentric shaft is the swing range. The screen box is swing driving by the upper parts of the eccentric shaft through a self-aligning bearing. The screen moves horizontally and reciprocating via crank link mechanism, and the materials fall when vibrating, and the large and crushed materials are separated from the qualified materials. The chips can be controlled by changing screen with different aperture.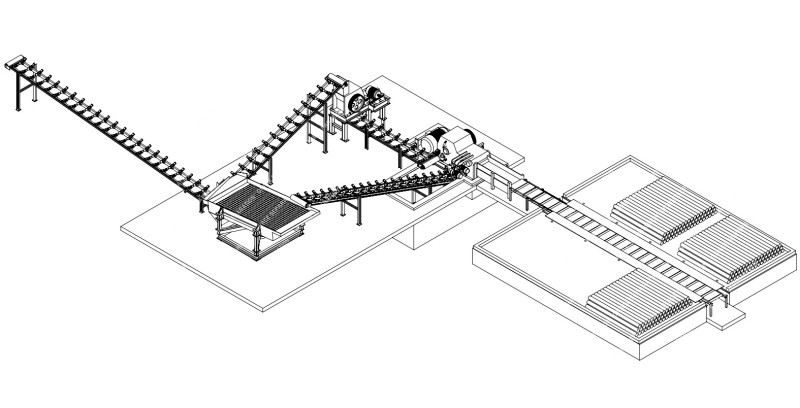 Technical Parameters: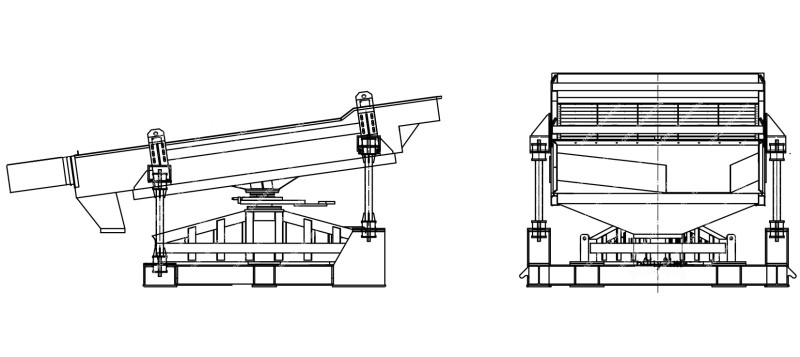 | | | | | | |
| --- | --- | --- | --- | --- | --- |
| MODEL | BF1420A | BF1420B | BF1420E | BF14100 | BF14150 |
| VIBRATION FREQUENCY | 200 rpm | 200 rpm | 200 rpm | 200 rpm | 200 rpm |
| VIBRATION MARGIN | 40mm | 32mm | 28mm | 20-35mm | 20-35mm |
| SCREEN AREA | 2.65㎡ | 5.12㎡ | 8㎡ | 10㎡ | 15㎡ |
| CAPACITY(m³/h) | 15 | 56-70 | 100-130 | 150-200 | 300 |
| MOTOR POWDER | 4KW | 5.5KW | 7.5KW | 11KW | 18.5KW |
| QTY. OF LEVEL | 3 | 3 | 3 | 3 | 3 |
| WEIGHT(KG) | 1800 | 3000 | 3500 | 3750 | 6250 |