High capacity drum separator is widely used for ore sieving and graded washing. It provides a simple, efficient and economical solution to upgrade a wide range of material and optimize the subsequent process steps of recovery. This method of screening helps to reduce operating and investment cost and to increase product quality, while allowing rapid and large volume processing.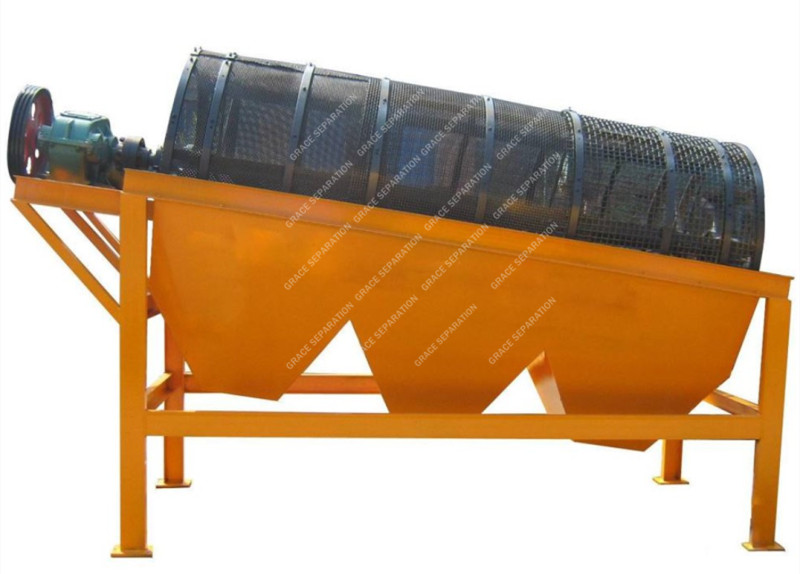 Features:
1. Economical and efficient solution for screening;
2. Heavy duty drum separator with lifters at the front to facilitate material break up;
3. Screen replaceable for different mesh sizes;
4. Multi-layer screens; Easily change screen rolls;
5. High efficiency and big capacity;
6. Unique screen design, higher capacities, longer screen life and no material clogging;
7. Discharge chute & Gear drive mechanism.
Technical Parameters:
Model
Power(kw)
Drum diameter (mm)
Drum length(mm)
Screen size(mm)
Dimension(mm)
GT-1015
3
1000
1500
<3~10
3000*1400*2145
GT-1020
3
1000
2000
3460*1400*2145
GT-1225
4
1200
2500
4146*1600*2680
GT-1530
5.5
1500
3000
4460*1900*2820
GT-1545
7
1500
4500
5960*1900*3080
GT-1848
11
1800
4800
6500*2300*4000
GT-2055
15
2000
5500
7500*2500*4000