Introduction
WGL series horizontal pressure leaf filter consists of filtration tank, filtering plate, drawing structure, and automatic discharge device. It is fully sealed, with no leakage and environmental pollution. The filtering plate can be pulled out automatically, so as to make the observation and residue cleaning more conveniently. It can achieve double-surface filtration, with large filtering area and residue capacity. The residue is discharged through vibration, thus reducing the labor force. The hydraulic pressure can be controlled to achieve the operation automation. This equipment can be made into a filtering system of large capacity and area.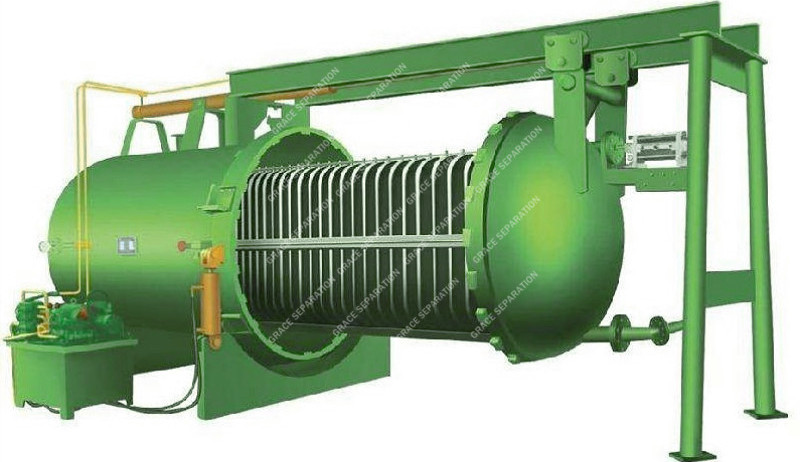 Products Features
1. Fully closed filtration, no leakage, no environmental pollution.
2. Filtration pad automatically pull the structure, easy to work in the observation and cleaning.
3. Duplex filters, large filter area, large slag amount of capacity.
4. Vibration slag, reduce labor intensity.
5. Hydraulic control, operational automation.
6. The machine can be made into large capacity, large filtration system.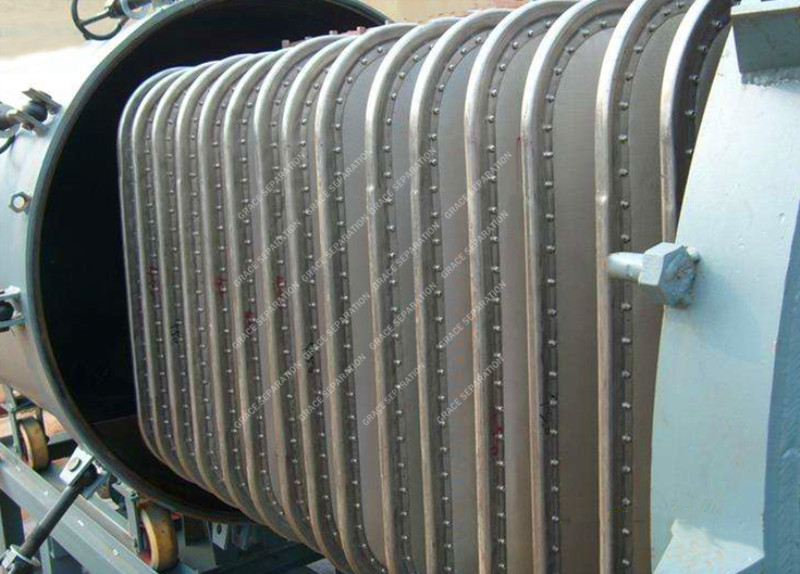 Application industries
Horizontal pressure leaf filter can be used for below industries and get good effect:
1. Dry cake, semi-dry cake and clarification of the leachate recycling
2. Chemical: sulfur, aluminum, composite, Plastic, aluminium dye intermediates, bleach, lubricant additives, polyethylene.
3. Food industry: Sugar juices, oils, waxes, bleaching, skim off.


Technical parameters
Model
Filter Area(m2)
Cylinder Diameter (mm)
Working Pressure(Mpa)
Working Temperature(℃)
Capacity(T/h.m2)
Grease
Resin
Beverage
WGL -5
5

Ø900Ø1200Ø1400Ø1500

Ø1600Ø1700Ø1800Ø2000

0.4
150
0.2
0.7
0.8
WGL -10
10
0.4
150
WGL -15
15
0.4
150
WGL -20
20
0.4
150
WGL -30
30
0.4
150
WGL -40
40
0.4
150
WGL -50
50
0.4
150
WGL -60
60
0.4
150
WGL -70
70
0.4
150
WGL -80
80
0.4
150
WGL -90
90
0.4
150
WGL-100
100
0.4
150
WGL-120
120
0.4
150
WGL-140
140
0.4
150
WGL-160
160
0.4
150
WGL-180
180
0.4
150