Introduction
Filter plate is the core part of the filter press.Different material,models and qualities will affect the whole machine's filtration performance directly.Its feeding hole,filter points distribution (filter channel) and water discharge channels have different designs according to different materials.
We can supply different size of membrane filter plate, polypropylene filter plate, chamber filter plate, CGR filter plate, plate and frame filter plate, TCC (temperature controlled chamber) filter plate, TCM (temperature controlled membrane) filter plate, size from 400x400mm, 420mmx420mm, 470mmx470mm, 500mmx500mm, 630mmx630mm, 800mmx800mm, 870mmx870mm, 920mmX920mm, 1000mmX1000mm, 1200mmX1200mm, 1250mmX1250mm. 1500mmX1500mm, 1600mmX1600mm, 2000mmX2000mm.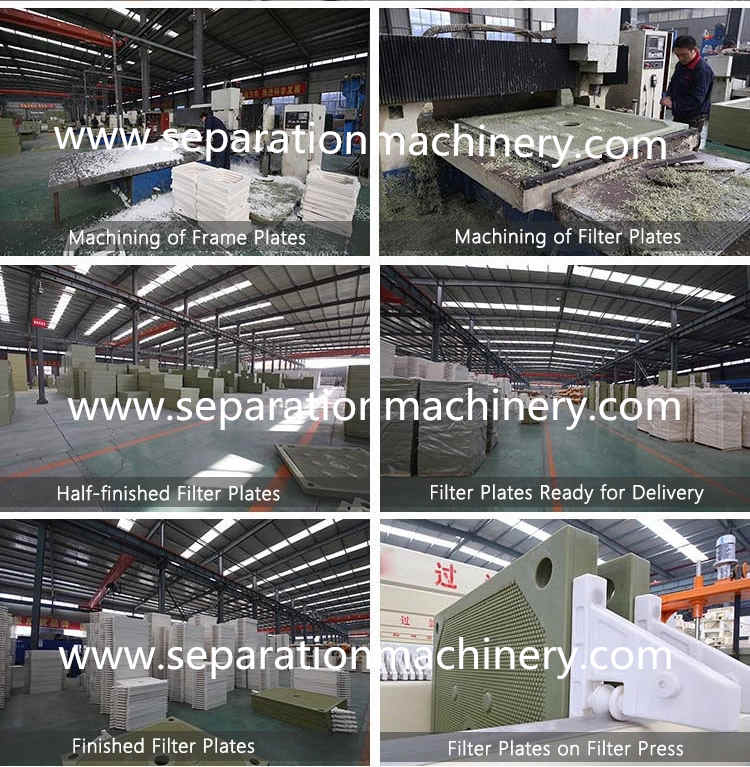 Membrane chamber plate
membrane chamber plates are used for the solid-liquid-separation in all industrial processes. the most advantages are obtained in that cases where squeezing effects due to high elastic membranes are becoming effective on filter cake.
Chamber filter plate
Chamber plates are suitable for all fields of application,advantage as following:
Fast Filtration
Slight Cloth Strain
Excellent Sealing
Good Heat Insulation
Easy Cleaning
Low Weight
Recessed Plate
1. Grace developed various filtration plates with all kinds of specifications and shapes.
2. Grace has plates with material of cast iron,steel Q235,cast steel,stainless steel,cast copper,aluminum alloy, pp, TPE elastomer, EPDM, NBR and etc.
3. Max Feeding Pressure 3 Mpa.
4. Futures:High Temperature and high pressure resistance,excellent sealing and cake washing, anti-corrosion,short filtration period, lower cake moisture.
Special Design Filter Plate
TCC &TCM (Temperature Controlled Chamber Plate with external heating &Temp. Controlled Membrane Plate)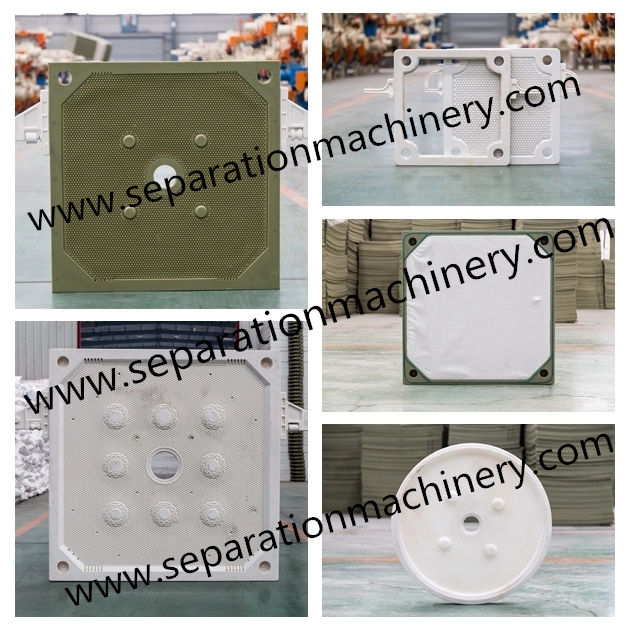 Application Industry
1.WASTE WATER / SEWAGE PLANTS
Waste water treatment and water purification for potable water dewatering and decontamination of industrial and municipal waste water: sewage from dust scrubbers, paper, leather and latex waste water, grids of wood and stone, coal and ore suspensions from flotation processes neutralization plants, oil refineries metalhydroxide sludges (galvanic) drilling mud of oil rigs;

2.CHEMISTRY
Manufacturing of mineral pigments, organic dyestuffs and titanium dioxide,filtration of phosphoric compounds and ferments during the production of wetting, washing and cleansing agents, chemical intermediate products and fillers e.g. kaolin, aluminum oxide, activated clay etc.
chlorine electrolysis, filtration of brine to produce chlorine, sodium hydroxide, zeolite, silica etc.

3.PHARMACEUTICALS
Extraction and washing of intermediate products with sterilisation at temperatures up to 100 °C filtration of blood plasma, syrup etc.

4.BIOTECHNOLOGY
Filtration of blood plasma and other substances, which may not get in contact with bacteria.

5.FOOD
Production of soup, soup flavours, rice noodles, sugar, vegetable oil, palm oil, fruit juice, wine , yeast, starch, gelatine, beer, agar-agar etc.

6.CERAMICS
Dewatering of caolin, chalk, clay, porcelain and ceramic bulks

7.METALLURGY
Filtration of metallic salt solutions serving as first step of electrolysis when refining nickel, copper, silver, gold and uranium and by-products as molybdenum electrolytic separating of metals reprocessing of batteries