Description
Z type chain bucket elevator is used for horizontal-vertical-horizontal transport of powdery, granular and small bulk materials. At present, it is mainly used to weigh the material of the packaging machine, the upper material of the screening machine and the check feed, the automatic production line of the three-dimensional circulation up and down.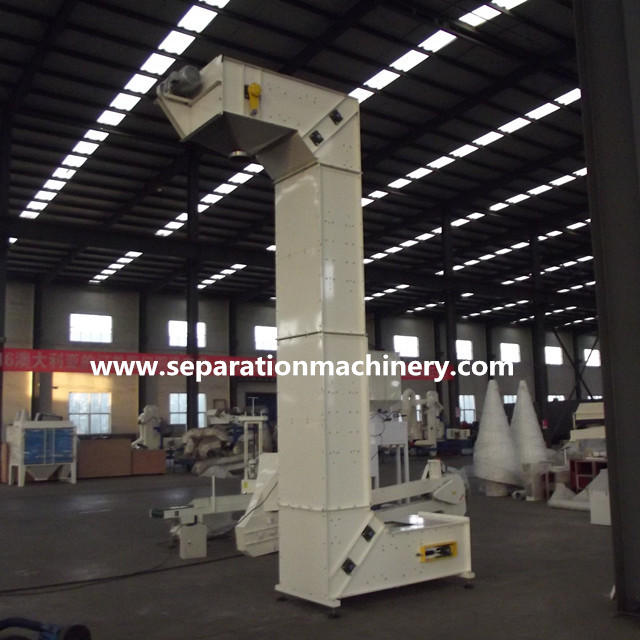 Advantage
1.Conveying speed are adjustable, Can realize uniform feeding
.
2.Zero crushing in conveying process
.
3.Full-closed structure, no pollution
.
4.Single discharge but also for muti-discharge
.
5.The bucket is made of food grade ABS material, which can resistance to the high and low temperature.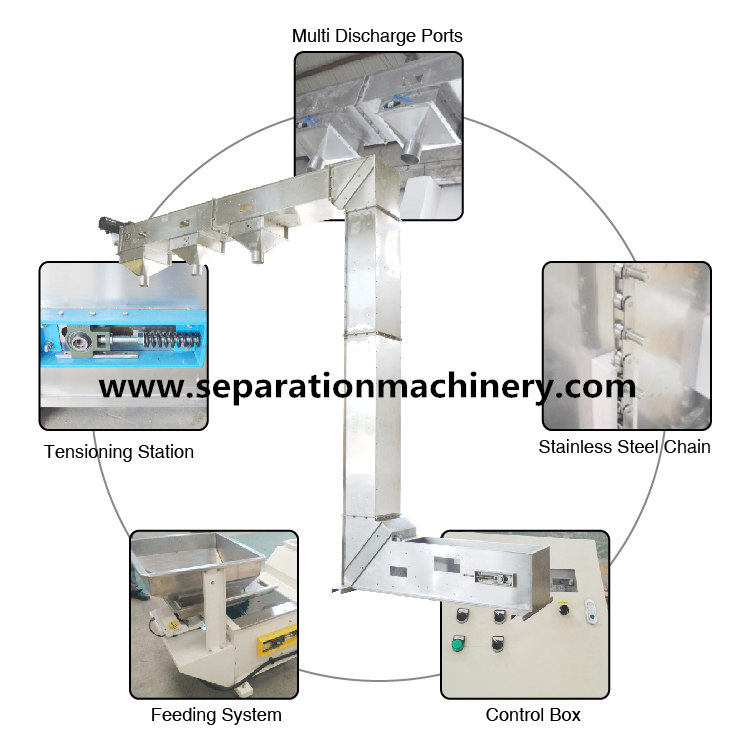 Application
This machine is widely used in food,chemical,agriculture and chemicals industry especially for fragile material such as potato chips,cookies,peanuts,American almonds,pistachio,candy,popcorn,animal feed etc.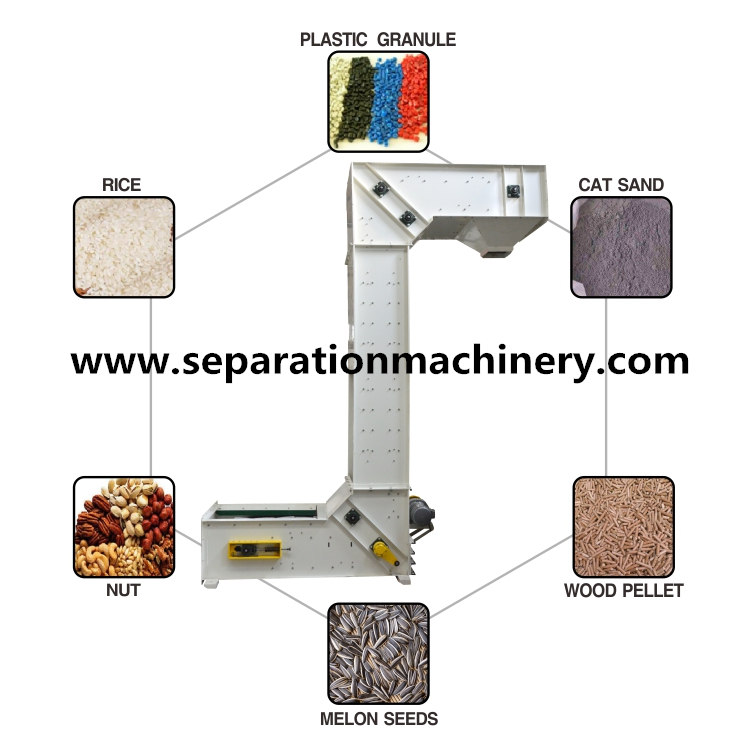 Working Principle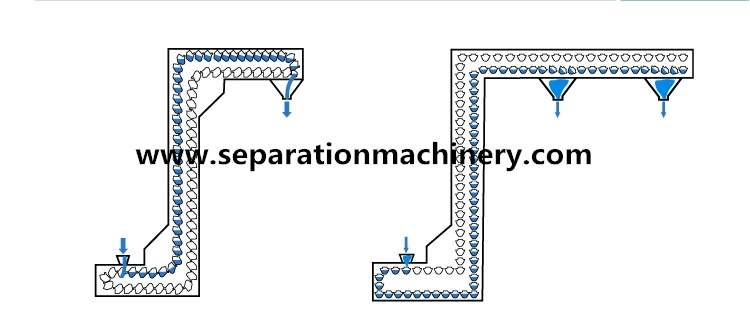 Technical Parameter
| | | | | |
| --- | --- | --- | --- | --- |
| Model | ZT-2L | ZT-5L | ZT-7L | ZT-10L |
| Capacity(m3/h) | 0-6 | 0-12 | 0-15 | 0-20 |
| Running Speed(m/min) | 10-12 | 10-12 | 10-12 | 10-12 |
| Lifting Height | Up To 50m | Up To 50m | Up To 50m | Up To 50m |
| Bucket Volume(L) | 2L | 5L | 7L | 10L |
| Power(KW) | 0.75-22 | 0.75-22 | 0.75-22 | 0.75-22 |
| Outlets | 1—15 pcs | 1—15 pcs | 1—15 pcs | 1—15 pcs |