Brief Introduction:
The disc separator is a mechanical device that continuously separates two liquid or solid liquid suspensions having a difference in density by the principle of centrifugal sedimentation. It has the advantages of high speed, stable operation, complete sealing of the import and export system, low noise and good separation effect.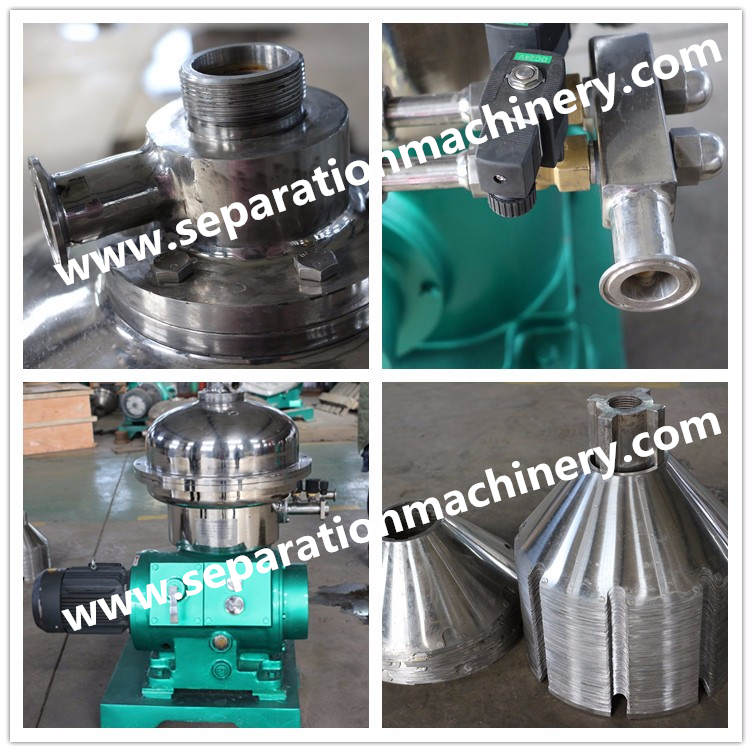 Working principle:
The disc separator is mainly composed of an inlet and outlet device, a drum, a vertical shaft, a horizontal shaft, a fuselage, a speed measuring device, a brake device and an electric motor. The centrifugal pump structure is used for discharging, and after being separated, it is discharged through the centripetal pump, and the output pressure is high (0-0.5 MPa), which can be directly sent to the downstream equipment. The drum has undergone accurate dynamic balance check. The power transmission uses a large helical gear pair to transmit power. The speed is stable, the overload is prevented, the vibration is small, the safety is reliable, the operation is simple, and the use is convenient. The bearings used in the equipment are all made by the Swedish SKF brand to ensure the accuracy of the equipment. After the machine is equipped with the PLC electronic control system, the program operation can be realized.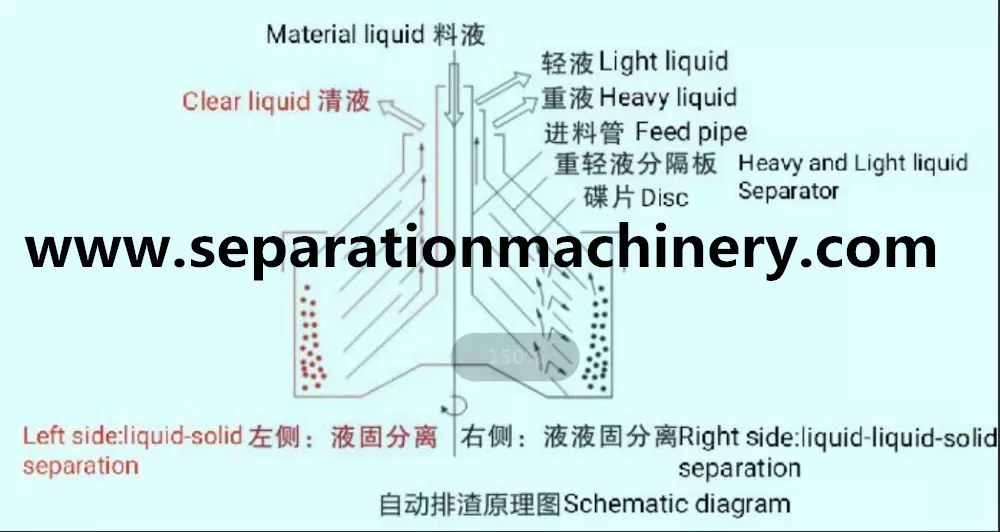 Application:
1.Vegetable oil, animal oil industry
Vegetable oils: soybean oil, rapeseed oil, sunflower oil, cottonseed oil, palm oil, corn oil, peanut oil, rice bran oil, sesame oil, safflower oil, etc.
Animal oils: lard, butter, fish oil, pig blood, chicken blood, etc.
2. Dairy industry
Cold milk separation, hot milk separation, hot milk degreasing, cheese concentration, goat milk degreasing, bovine colostrum refining, preparation of casein.
3. Food and beverage industry
General fruits and vegetables: apple juice, orange juice, grape juice, lemon juice, tomato juice, carrot juice, lycopene, etc.
Vegetables: cucumber, spinach, celery, onion, garlic, lettuce, etc.
Tropical fruits: mango, pineapple, passion fruit, guava, papaya, etc.
Drinks: wine, fruit wine, beer, medicinal wine, etc.
4.Plant extraction industry
Pigments, peppers, tea leaves, eucalyptus leaves, honeysuckle, Shuanghuanglian, Ginkgo biloba, Salvia miltiorrhiza, Radix, Radish, Mangosteen, Rhein, Amygdalin,
Chinese medicine extraction and so on.
5. Biopharmaceutical industry
Concentration of microorganisms.
Separation of extracts (eg penicillin, E. coli, antibiotics, hormones, etc.).
Extraction of vitamins.
The concentration of the fermentation broth is clear.
Separation of animal blood.
6. Chemical industry
PVC, phosphoric acid, hydrogen peroxide, herbicides, insecticides, viscose, catalysts, latex (synthesis), inks and dyes, lubricant additives, cellulose and derivatives, boiler ash, etc.
7. Mineral oil industry
Waste oil, cutting fluid, quenching liquid, fuel oil, lubricating oil, oil, water and solid material mixture.
8. Biodiesel industry
The methyl ester is washed with water, the glycerin is desalted, the fatty acid is extracted, and the methyl ester, glycerin, catalyst, and methanol are separated.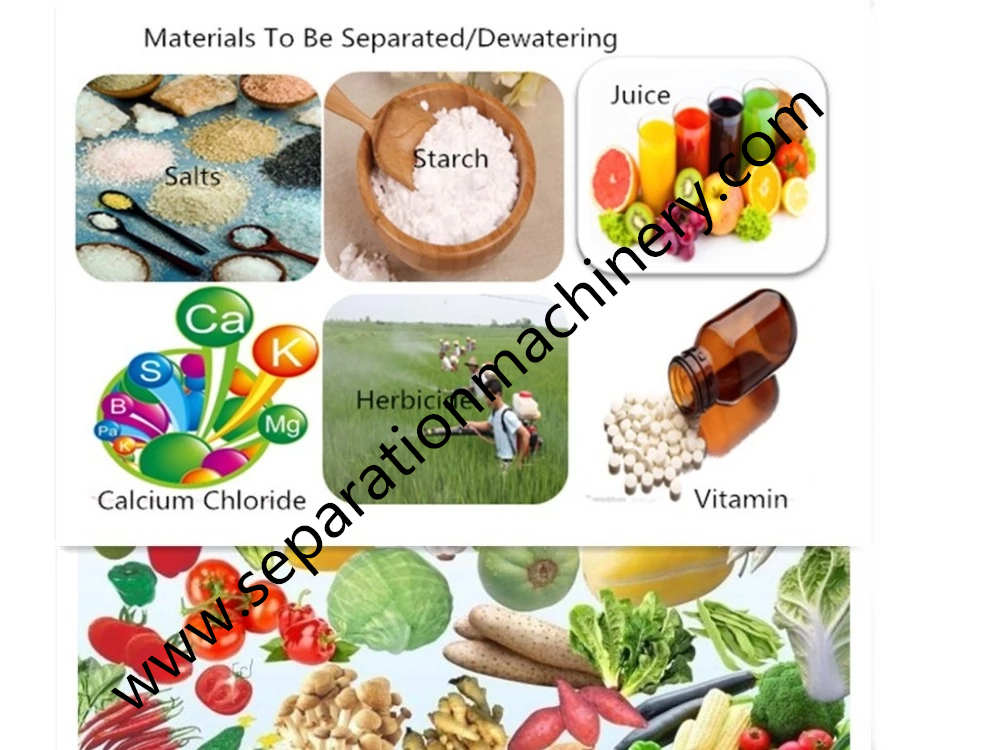 Technical Parameter:
| | | | | | | |
| --- | --- | --- | --- | --- | --- | --- |
| Model | Rotating speed (rpm) | Quantitative settlement area (cm²) | ThroughputCapacity (L/h) | Motor power (kw) | Dimensions (L*W*H)(mm) | Weight (kg) |
| DHC300 | 8212 | 17.2*107 | 1250 | 4.0 | 1050*850*1200 | 580 |
| DHC400 | 7070 | 27*107 | 3500 | 7.5 | 1495*1130*1485 | 1280 |
| DHC500 | 6600 | 63*107 | 8000 | 15 | 1780*1500*1900 | 1720 |
| DHC550 | 5840 | 76*107 | 10000 | 22 | 1950*1550*1960 | 2300 |
| DHC630 | 5170 | 82*107 | 12000 | 37 | 2185*1728*2082 | 3000 |
| DHC730 | 4500 | 90*107 | 20000 | 45 | 2380*1730*2060 | 3400 |
More centrifuge separator products: