Introduction of Filter Press
The Cold Press Coconut Oil Filter Press is a simple machine which separates the solid contained in oil mixture from the water, in order to recover the oil i and reuse it in any production cycle. The filter press produces also dry cakes easy to be disposed. The simplicity of the machine guarantees high-efficiency and reliability.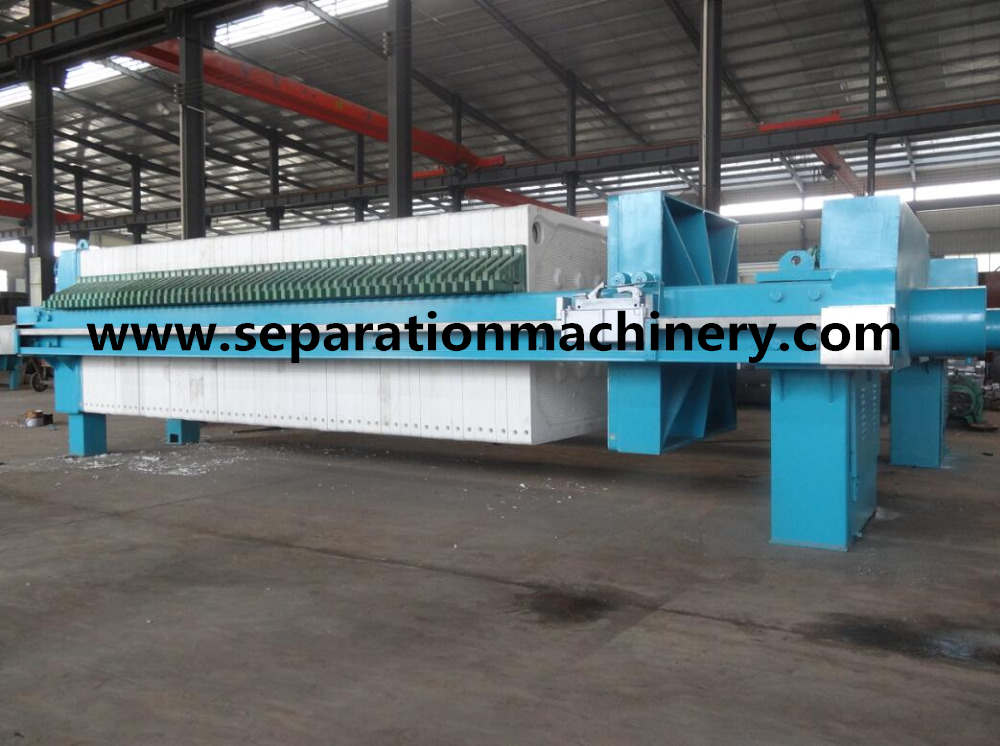 Working principle
The mixture slurry is pumped through the mediating medium(filter cloth) ,the solid will stay in the filter chamber formed by two filter plates and gradually pile up on the filter cloth to form a filter cake. and the liquid part is permeable to filter cloth, then the clear liquid that contains no solid flow out of the filter press.The filtration chamber of the chamber filter press is composed of two adjacent filter plate. The mainly advantage of this type is less wear during feeding, fast filtration, high temperature and high pressure resistance, good seal performance, uniform filter cake washing , moisture content is low, and the filter chamber pressure are evenly not easy to damage filter plate, It is suitable for all solid-liquid separation industries.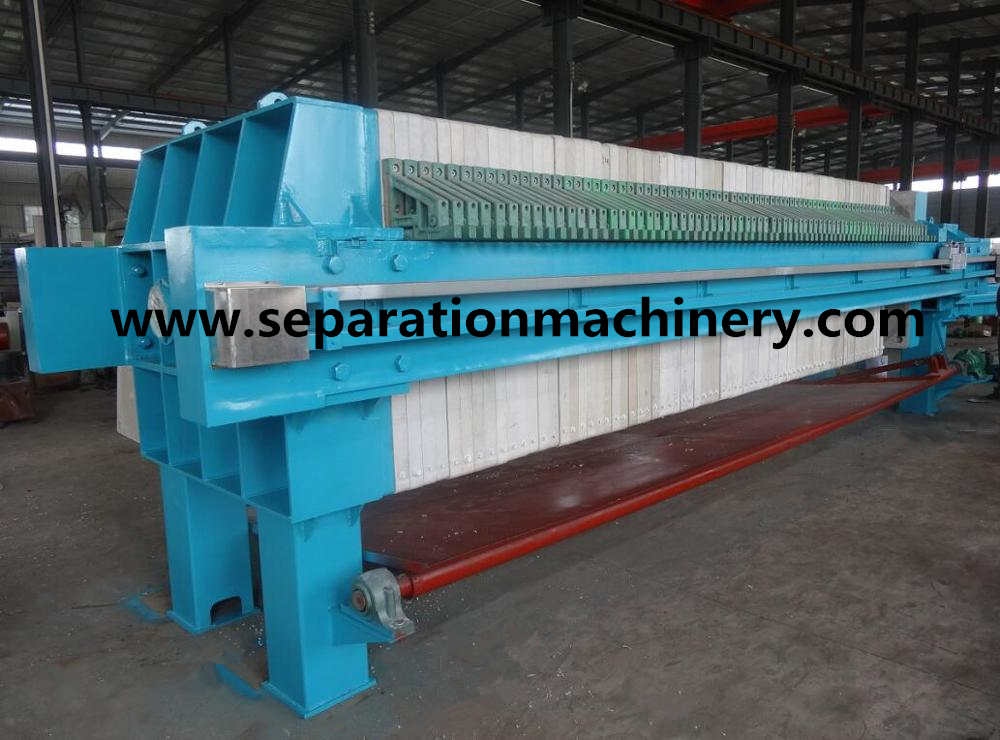 Application scope of Filter Press Machine
Filter Press Machine are widely applied in various kinds of solid-liquid procession, such as petroleum, chemical, metallurgy, environmental protection, food, beverage, pharmaceutical, sugar, starch, paper, coal washing, ceramics, mineral processing, and many other industries.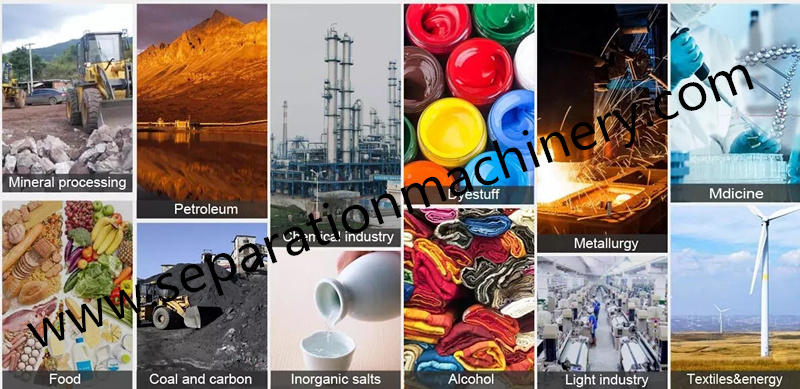 Automatic Filter Press Technical Data
Model
Filter area(m2)
Plate size(mm)
Cake thickness(mm)
Filter chamber volume(L)
Number of filter plate(PCS)
Pressure(Mpa)
Weight (kg)
Dimension(L*W*H)(mm)
XZ/800-30U
30
800*800
30
480
29
0.5-1.5
2080
3650*1200*1160
40
640
39
2380
4210*1200*1160
50
800
49
2700
4770*1200*1160
60
960
59
3060
5330*1200*1160
XZ/870-30U
50
870*870
30
760
37
0.5-1.5
3580
4220*1300*1250
60
920
45
3980
4710*1300*1250
70
1080
53
4500
5200*1300*1250
80
1200
59
5200
5560*1300*1250
XZ/1000-30U
80
1000*1000
30
1303
46
0.5-1.5
3470
5160*1500*1350
90
1468
52
4040
5525*1500*1350
100
1635
58
4360
5890*1500*1350
120
1966
70
4960
6620*1500*1350
XZ/1250-30U
120
1250*1250
30
1800
44
0.5-1.5
6600
5410*1750*1600
140
2120
52
7200
5940*1750*1600
150
2280
56
7500
6200*1750*1600
160
2400
59
7750
6400*1750*1600
180
2720
67
8500
7230*1750*1600
200
3000
74
9000
7690*1750*1600
250
3800
93
10500
9015*1750*1600
XZ/2000-30U
500
2000*2000
40
7450
68
0.5-1.5
36500
10140*3030*2400
600
8960
82
40000
11275*3030*2400
800
11990
110
48000
13540*3030*2400
1000
14900
127
56000
14920*3030*2400