Introduction of Chamber membrane PP Filter Press
The filter press is used in various industries including pharmaceutical, chemical, cosmetic, food & beverage. Chamber membrane PP filter presses provide the lowest cost of filtration per unit of fluid processed.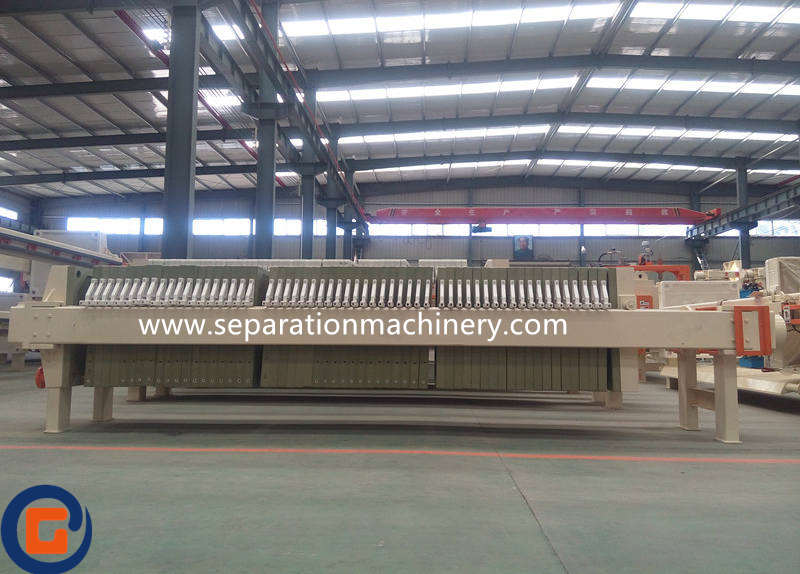 The process of one batch filtration is:
Pressing -- Feeding material - Filtering -- Discharging cake.
1.Closing of the filter plates: when start the press button on the PLC control cabinet, the moving head plates will be activated by the hydraulic clamping the plates.
2.Filling: The sludge (or slurry) will be pumped into the chamber one by one. When all chambers are full off filter cake, the filtration is finished.
3.Filter opening: The moving head is drawn back to disengage the first filtration chamber. The cake falls will drop from the plates under gravity.
Types of Plate Frame Filter Press according to:
> Closing mode: manual, gear drive, hydraulic;
> Filtrate flow: open flow, close flow, cake washing, non-cake washing, center feeding, corner feeding,etc..
> Filter plate structure: recessed plate, plate &frame, diaphragm squeeze (membrane) plate;
> Filter plate material: PP, rubber, cast iron, stainless steel;
> Filter Plate size: 320, 450, 630, 800,1000, 1250, 1500, 2000.
Filter Plate: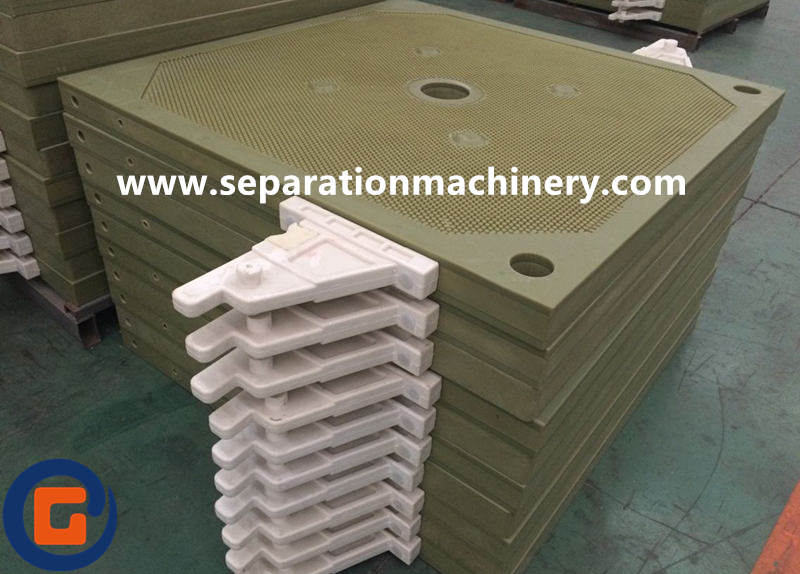 Filter Cloth: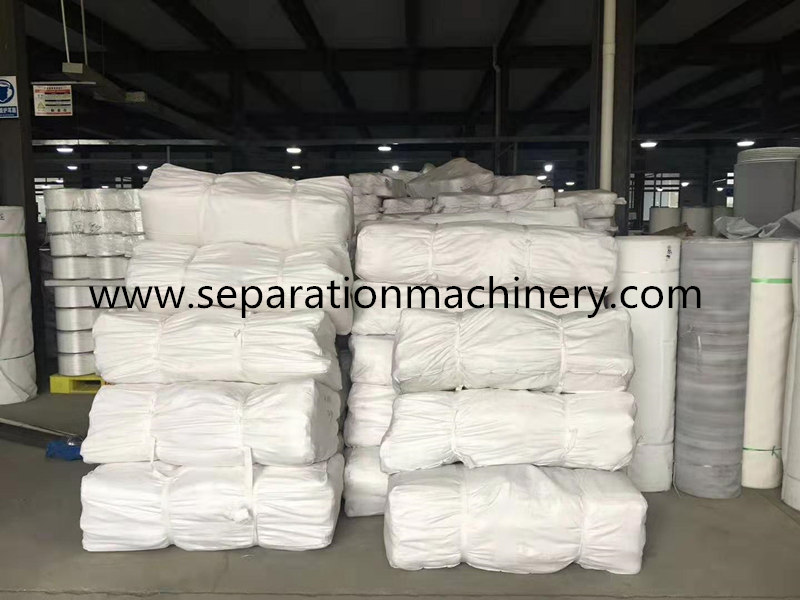 Technical Data:
Model
Filter area(m2)
Plate size(mm)
Cake thickness(mm)
Filter chamber volume(L)
Number of filter plate(PCS)
Pressure(Mpa)
Weight (kg)
Dimension(L*W*H)(mm)
XY/520-25U
4
520*520
25
40
9
0.5-1.5
560
1915*700*860
6
60
14
630
2145*700*860
8
80
19
700
2375*700*860
12
120
29
830
2835*700*860
16
160
39
980
3295*700*860
18
176
44
1160
3525*700*860
20
200
49
1360
3755*700*860
XY/700-25U
20
700*700
25
250
24
0.5-1.5
2210
3120*1100*1100
30
380
37
2660
3785*1100*1100
40
500
49
3080
4395*1100*1100
XY/800-30U
30
800*800
30
480
29
0.5-1.5
2080
3650*1200*1160
40
640
39
2380
4210*1200*1160
50
800
49
2700
4770*1200*1160
60
960
59
3060
5330*1200*1160
XY/870-30U
50
870*870
30
760
37
0.5-1.5
3580
4220*1300*1250
60
920
45
3980
4710*1300*1250
70
1080
53
4500
5200*1300*1250
80
1200
59
5200
5560*1300*1250
XY/1000-30U
80
1000*1000
30
1303
46
0.5-1.5
3470
5160*1500*1350
90
1468
52
4040
5525*1500*1350
100
1635
58
4360
5890*1500*1350
120
1966
70
4960
6620*1500*1350
XY/1250-30U
120
1250*1250
30
1800
44
0.5-1.5
6600
5410*1750*1600
140
2120
52
7200
5940*1750*1600
150
2280
56
7500
6200*1750*1600
160
2400
59
7750
6400*1750*1600
180
2720
67
8500
7230*1750*1600
200
3000
74
9000
7690*1750*1600
250
3800
93
10500
9015*1750*1600