Flat Plate Basket Centrifuge Separator For Filter and Dehydration
Overview
It is a filtration automatic centrifuge typical of scraper Bottom Discharge, intermittent operation, process control, through application of control with advanced PLC programmable controller and adoption of frequency governor and brake braking unit as well as hydraulic or pneumatic device combinations, operated in the forms of single machine or central-control computer network. The hydraulic and electrical control system automatically fulfills feed, separation, rinse, dehydration, discharge, and other working procedures, able to achieve remote operation, and able for adaptation to use for separation of suspension liquids containing solid-phase granules of 0.05-0.15 particle size, especially adaptable to separation of materials with strong thermal sensitivity, breakage of crystal grains not allowed, not easy to approach manually, fully suitable for the flammable and explosive, toxic, and corrosive industrial sites. This machine is characterized by advantages of high automation degree, large disposal amount, good separation effect, stable running , and easy operation, etc, able to achieve a multi-faceted cleaning, safe and reliable, in compliance with GMP standards.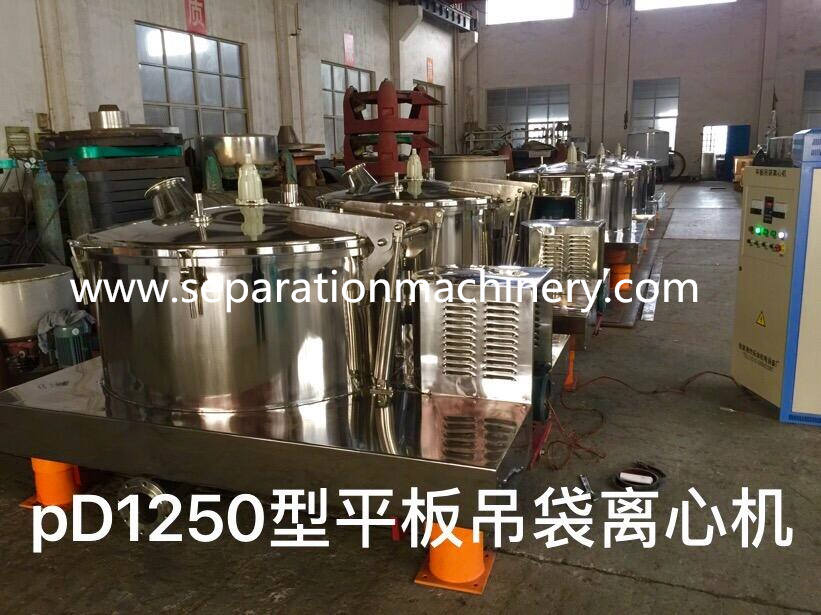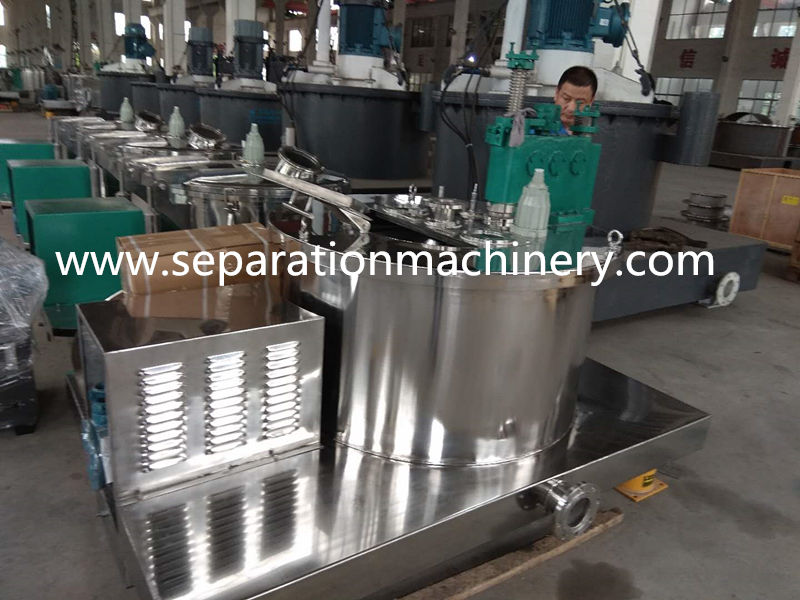 Structure and Principle
PD series Flat Direct filtration centrifuge's bowl is based parts,direct-coupled motor drives the bowl rotate at high speed to form a centrifugal force field.Suspension liquid flow into the bowl from the top of the feeding tube,under the action of centrifugal force,threw to the drum wall,then into the inter-layer between shell and bowl through the filter holes in the bowl.Next,threw into the liquid collection chamber at the bottom of machine,discharged by the drain pipe,and solid phase retained the bowl.For washing,the washing water through the washing tube to wash,solid phase is discharged from the top by hand.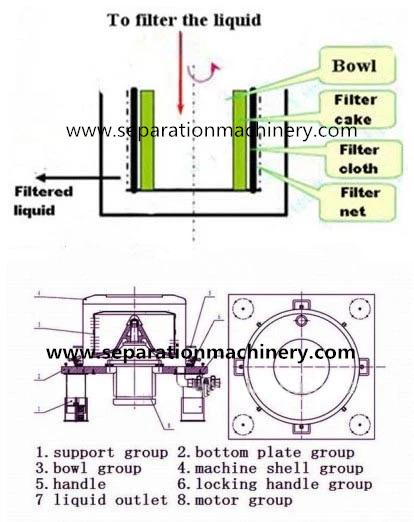 Application
Apply to separate the suspended liquid, the solid can be powder, granular, crystal and fibrous. and the diameter of the solid larger than 0.01 mm. it also applies to dewater the work pieces like yarn, textiles and so on.
1.Chemical Industry:gypsum,thiamin,Glauber's salt,ferric sulfate,boric acid,borax,dye,rubber additive,and other chemical products.
2.Food industry:kitchen salt,sodium glutamate,food additive,chemical seasonings,sugar.
3.Pharmaceutical:Vitamin Extraction,biotic,traditional Chinese medicine and other various drugs.
4.Mine and Metallurgy:Copper,zinc,minerals,and metal refining.
5. Environmental Protection:with acid discharge,pure water sludge and sewage sludge,etc.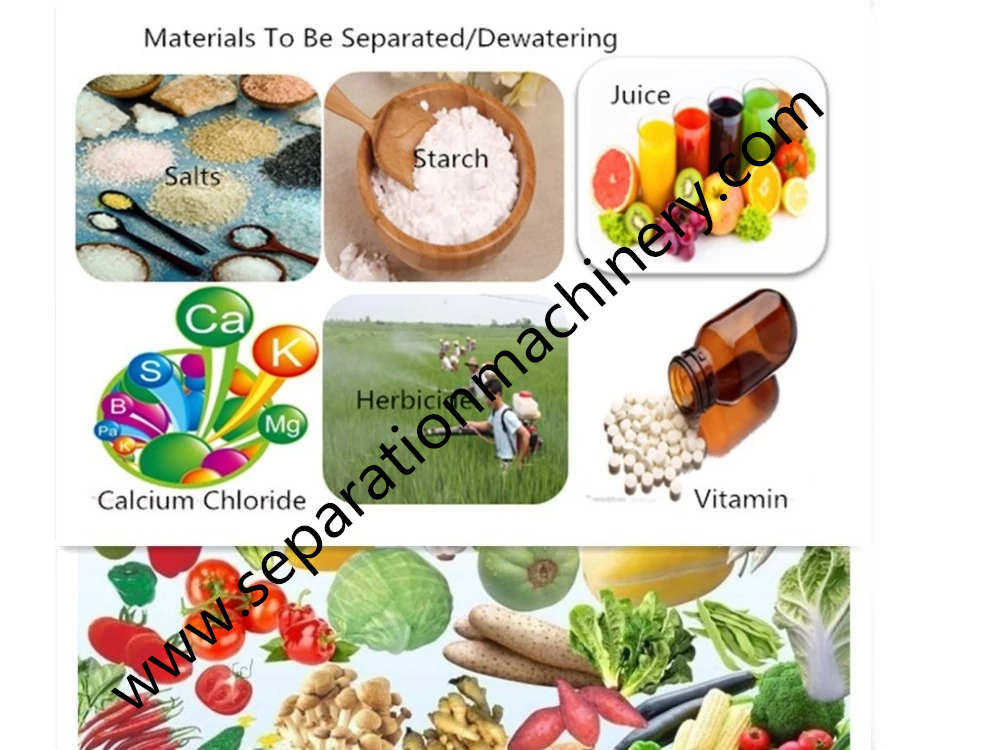 Technical Parameter
| | | | | | | | | |
| --- | --- | --- | --- | --- | --- | --- | --- | --- |
| Model | Bowl Diameter mm | Bowl VolumeL | Rotating speed (rpm) | Separation factor | Max loadingcapacity (kg/h) | Motor power (kw) | Dimensions (L*W*H)(mm) | Weight (kg) |
| PD800 | 800 | 120 | 1500 | 1008 | 130 | 7.5/11 | 1750*1250*1180 | 1500/1400 |
| PD1000 | 1000 | 200 | 1200 | 806 | 250 | 11/15 | 1950*1500*1350 | 2200/2600 |
| PD1200 | 1200 | 350 | 1000 | 700 | 450 | 15/18.5 | 2200*1700*1500 | 3200/3400 |
| PD1500 | 1500 | 785 | 850 | 607 | 950 | 22-30 | 2560*2050*1700 | 4600 |
More centrifuge separator catologue