Introduction:
SS 1000 Three Foot Upper Manual Discharge Basket Centrifuge is applicable of separating solid materials (Granulars, Crystallines, fibers) with concentration of 5-60% and suspension with particle size larger than 0.05mm.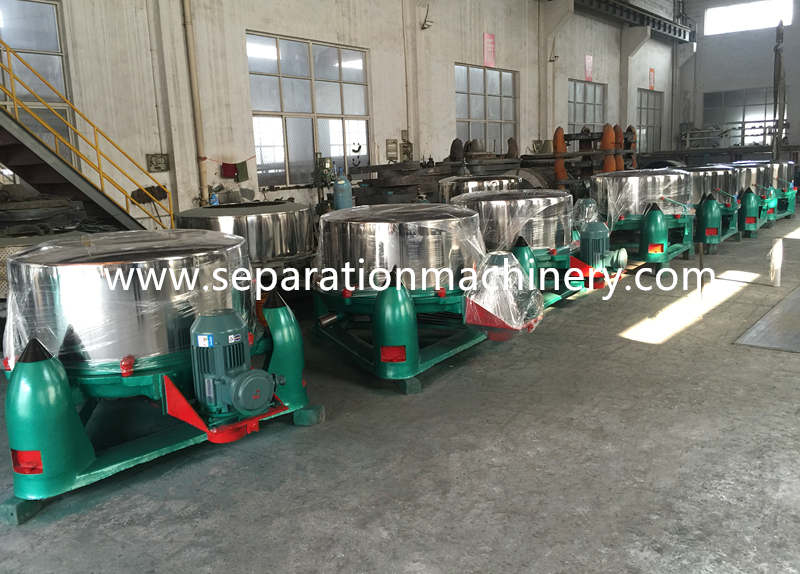 Working principle:
The material from the top to join the drum under the action of the centrifugal force field, the liquid spreads through the wall of the drum filter into the filter body floor chassis, a liquid outlet from the discharge, and solid materials retained in the drum, removable by hand from the top of the centrifuge from the electrical control, two-speed motor. Can automatically complete a work cycle. That is, start a slow start a high-speed running an electric brake. Can also be used with inverter.
Application:
Food: rice wine, white wine, fruit juice, soft drinks, beer, yeast, citric acid, vegetable protein, plant density sweetener, glucose, stevia,maltose, starch, rice flour, corn syrup, gum, carrageenan, MSG, spices, sauce liquid , oral, soy, seaweed.
Refining: white oil, sesame oil, light oil, glycerin, machine oil, vegetable oil.
Clay: kaolin, bentonite, activated clay, clay, electronic ceramics clay.
Sewage treatment: a variety of liquid chemical waste water, sewage smelting, electroplating wastewater, sewage leather, printing and dyeing wastewater, sewage brewing,toner,pharmaceutical waste water, sewage and other environmental particulates clarify new equipment purification process.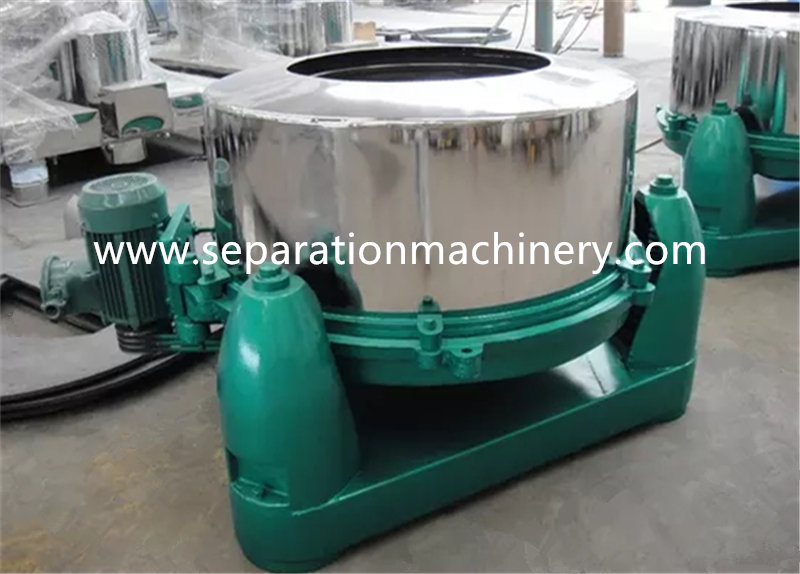 Parameters:
Model
Rotary drum

Separation

factor

Motor

power

Total

weight

Overal dimension
Diameter

Workig

volume

Loading

limit

Rotary

speed

ω2r/g
KW
KG
MM
MM
L
KG
r/min
SS300
300
8
10
1900
819
0.75
130
800x620x500
SS450
450
20
25
1600
725
1.5
200
980x720x625
SS600
600
45
80
1450
755
3
600
1350x990x750
SS800
800
98
135
1200
640
5.5
1300
1740x1380x1000
SS1000
1000
140
195
1000
560
7.5
1500
1950x1560x1050
SS1200
1200
200
280
800
430
1.5/11
2030
2370x1600x1000
SS1500
1500
360
400
650
304
15
4060
3640X1850X1100