Introduction:
SS type three foot upper discharging centrifuge artificial, intermittent operation filtering centrifuge. Suitable for separating soild particles containing≥0.01mm suspension, solid particles can be granular, crystalline and other forms are also available for items (such as yarn-beam, textiles, etc.) and dehydration.SS type three foot centrifuge machine in our company included SS300, SS450, SS600, SS800, SS1000, SS1200, SS1500.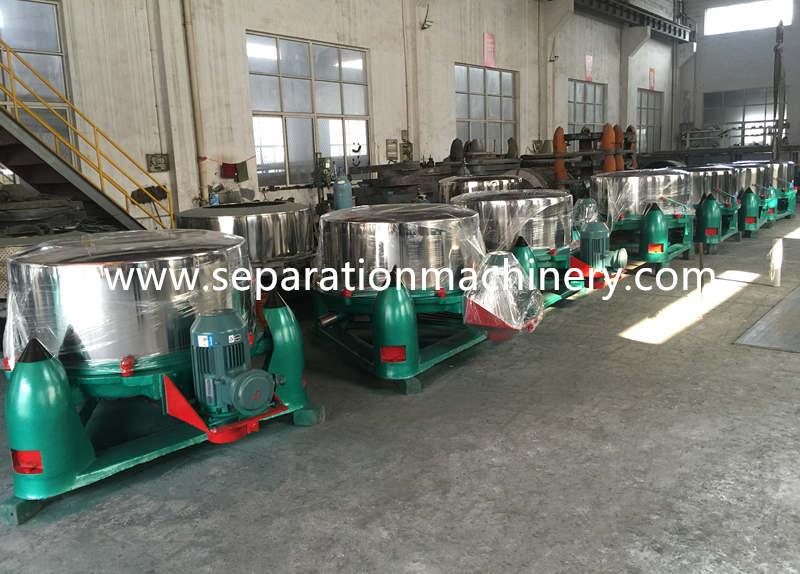 Features:
1. Reasonable structure.
2. Cleaning system(spray system) are arranged.
3. Simple structure, convenient operation, maintenance and repair.
4. Quite universal, can be adopted for many items.
Working principle:
The material from the top to join the drum under the action of the centrifugal force field, the liquid spreads through the wall of the drum filter into the filter body floor chassis, a liquid outlet from the discharge, and solid materials retained in the drum, removable by hand from the top of the centrifuge from the electrical control, two-speed motor. Can automatically complete a work cycle. That is, start a slow start a high-speed running an electric brake. Can also be used with inverter.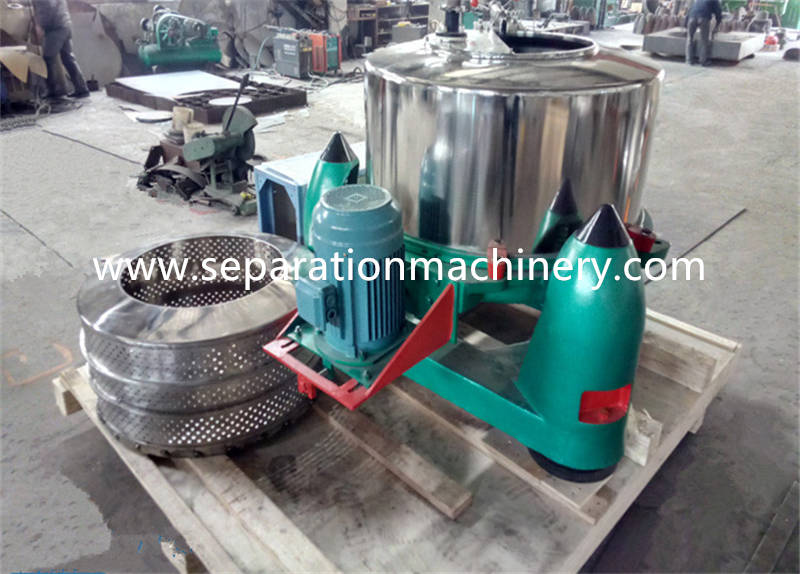 Parameters:
Model
Rotary drum
Separation factor
Motor power
Total weight
Overal dimension
Diameter
Workingvolume
Loading limit
Rotary speed
ω2r/g
KW
KG
MM
MM
L
KG
r/min
SS300
300
8
10
1900
819
0.75
130
800x620x500
SS450
450
20
25
1600
725
1.5
200
980x720x625
SS600
600
45
80
1450
755
3
600
1350x990x750
SS800
800
98
135
1200
640
5.5
1300
1740x1380x1000
SS1000
1000
140
195
1000
560
7.5
1500
1950x1560x1050
SS1200
1200
200
280
800
430
1.5/11
2030
2370x1600x1000
SS1500
1500
360
400
650
304
15
4060
3640X1850X1100