Introduction
Gyratory vibrating separator is a new developed equipment particularly for granules separation. The main function is to provide accurate separation of materials without product deterioration, thereby resulting greater product yields at higher production rates.
This machine consists of top cover, top screen fame, spacer, bottom screen fame, the base space and the screen box. The unique gyratory motion of the near horizontal screen surface and the available screen mesh cleaning system secure the gyratory vibrating screen quality as a high capacity product that efficiently developed for materials screening purposes.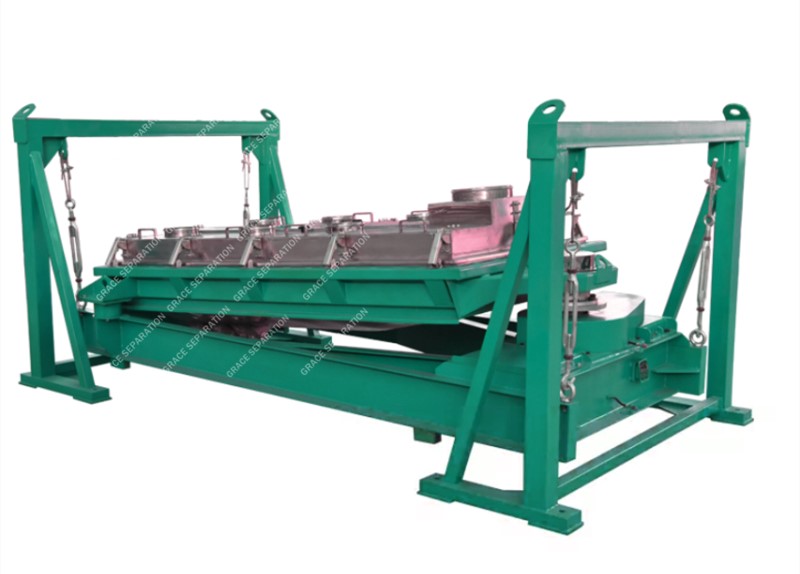 Products Features
All components are easily accessible and removable.
No vertical vibration, longer life span of mesh.
Each layer is installed with an anti-blocking and cleaning facility.
Lower headroom permits operation in confined areas.
More product yields at same production rates.
Low energy consumption, higher screening efficiency.
Application industries
Gyratory vibrating separator is a new sieving device which is developed mainly aiming at screening of bulky urea and fertilizer, also widely used for sieving sugar, salt, stone powder, grain, graphite etc.

Structure and technical parameters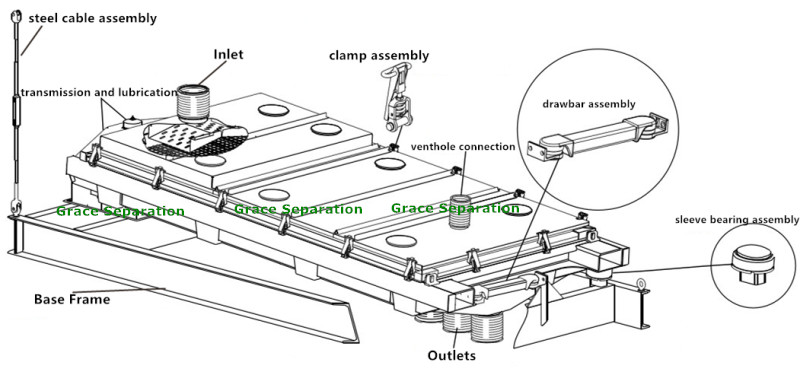 MODEL
GRS0815
GRS1021
GRS1225
GRS1530
GRS1836
Screen size(mm)
800×1500
1000×2100
1200×2500
1500×3000
1800×3600
Dip angle of screen
5-10°
Screen Area
1.2㎡
2.1㎡
3㎡
4.5㎡
6.4㎡
Stroke of Screen
63.5mm
63.5mm
72mm
72mm
81mm
Motor Power
1.5KW
2.2KW
3.7KW
5.5KW
7.5KW
QTY. of Level
1-3
Rotary Frequency
110-180r/min