Introduction:
The Food Grade Fruit And Vegetable Juicer Solid Liquid Separator dewatering screw press that squeeze liquid out of fruit and vegetable waste, operating in a continuous (not batch) mode. High-capacity, sanitary press for continuous dehydration ,independently driven rotor and regulated cone section provides instantaneous pressure regulation to give just the right squeeze to the waste.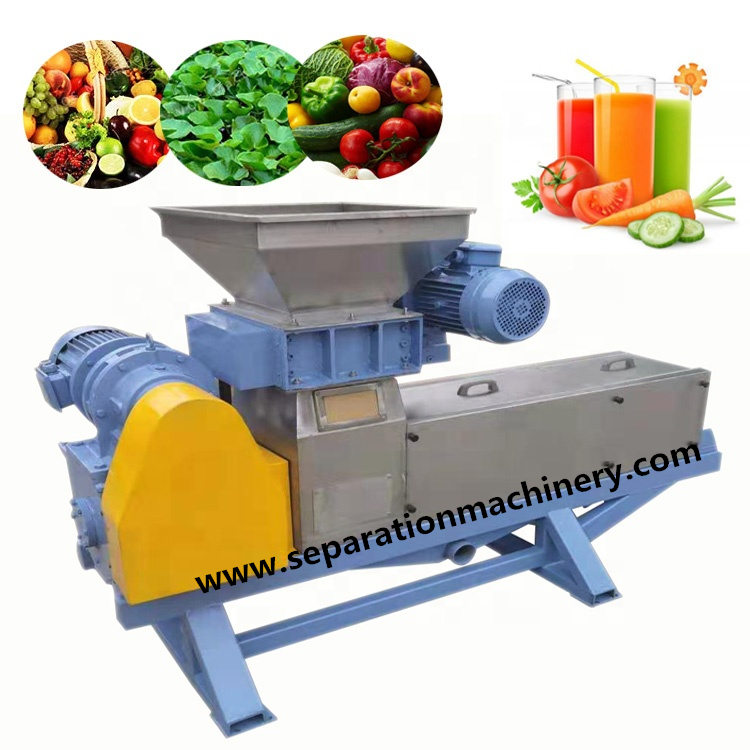 Applications
(1)This machine is suitable for dehydration of different raw materials.such as fruit,vegetables,market garbage,kitchen waste,distillers grains,chinese medicine residue, straw,Cassava residue etc;
(2)lees after fermentation of rice bran, sawdust, wood fiber, bagasse, tea slag dewatering; through anaerobic fermentation of cassava residue after dehydration; Gynostemma, Ula grass, celery, the dregs (nonsmooth), etc. dehydration; Sweet sorghum, wheat straw, rice straw, reeds, etc. dehydration;
(3) garbage and other environmental industries dewatering.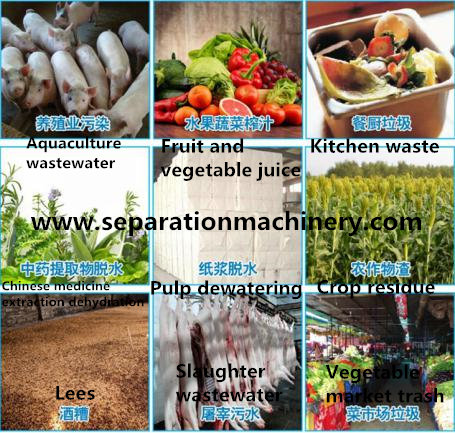 Technical Parameters:
| | | |
| --- | --- | --- |
| Model | GS-200 | GS-400 |
| Power | 5.5kw | 18.5kw |
| Voltage | 380v | 380v |
| Dimension | 2800*900*1400mm | 4500*900*1980mm |
| Weight | 780kg | 2250kg |
| Sieve inner diameter | 200mm | 400mm |
| Slag capacity | 1.5t/h | 3t/h |
| Model | stainless steel | stainless steel |
More hot sale centrifuge separators