Introduction
This animal manure solid liquid separator used to reduce the water content of animal dung, acid-sludge, medicine dregs, kitchen rubbish, and many other dregs. The solid content in the raw material can be 30-40%, and the moisture of final product is about 30-40%, you can not press out any water by hands.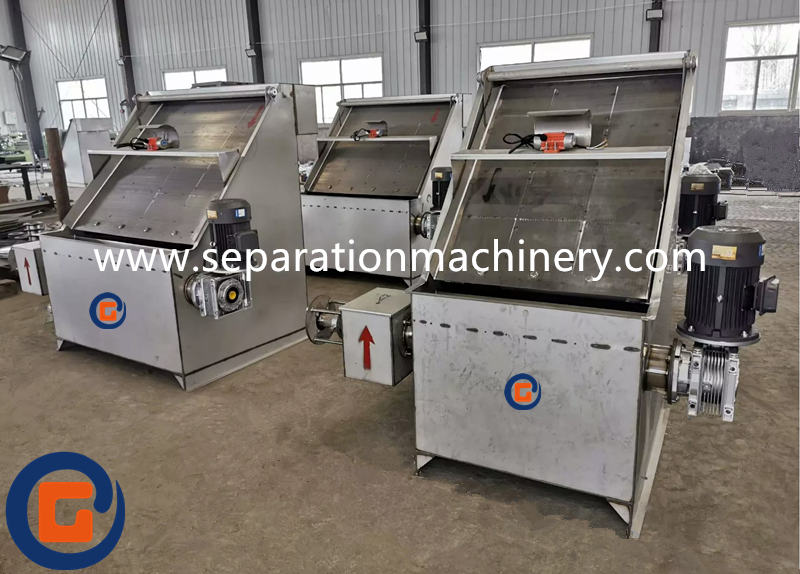 Application
1. Animal wastes, such as pig manure, cow dung, poultry dung, horse excrement and other kinds of animal manure;
2. Biogas slurry, sludge gas and biogas fermentative residue;
3.Manioc-waste, tea slag, sweet potato waste, maize pulp, bagasse, medicine dregs, pulp fiber, paper pulp fiber, bean dregs, coffee grounds and so on;
4.Any kinds of solid liquid separation.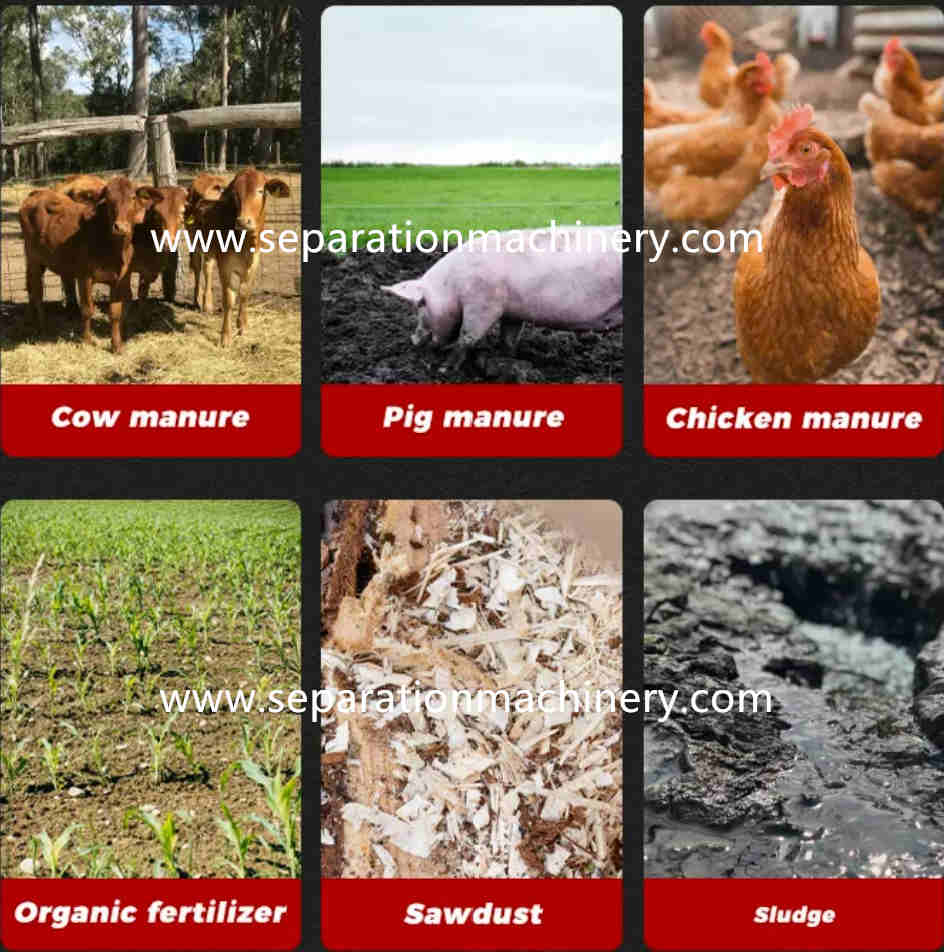 Use effect comparison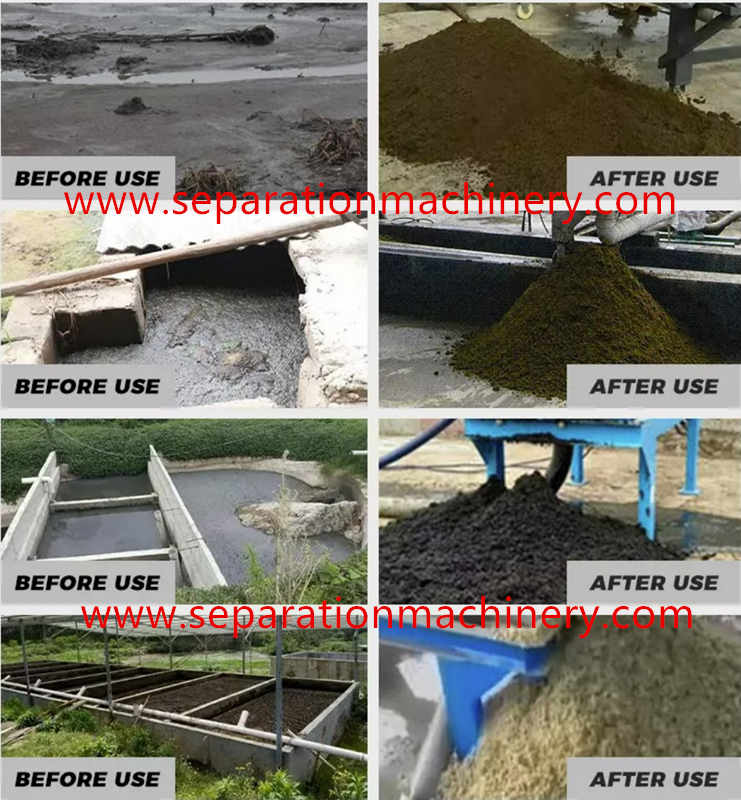 Parameter Of Inclined screen Farm Manure Separator
| | | | |
| --- | --- | --- | --- |
| Model | G-800 | G-1200 | G-1500 |
| Capacity | 15-25 m3/h | 30-40 m3/h | 45-55 m3/h |
| Main Power | 2.2 KW | 4 KW | 7.5 KW |
| Pump Power | 1.5 KW | 3 KW | 4 KW |
| Vibration power | 0.04 KW | 0.05 KW | 0.05 KW |
| Stirring power | 3 KW | 3 KW | 3 KW |
| Dimension | 1600*1350*1500 mm | 2100*1350*1500 mm | 2400*1350*1500 mm |
| Weight | 350 kg | 440 kg | 520 kg |