Product Description
Hanging overhead conveyor system is a commonly used continuous conveying equipment. It is widely used in the factory to continuously convey various pieces of articles and bulk materials packed in containers or bags in the factory. It can also be used in the assembly lines of various industrial sectors. To transport workpieces between various processes, complete various processes, and realize the comprehensive mechanization of transport and process operations. Its structure is mainly composed of traction chain, carriage, spreader, overhead track, driving device, tensioning device and other safety devices.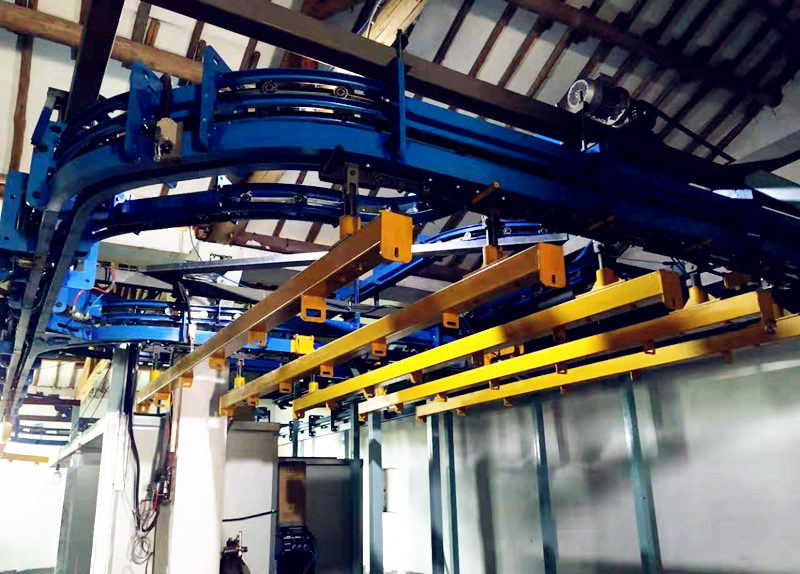 Application of overhead conveyor chain
Our overhead conveyor be most used in garment industrial, Slaughterhouse, electroplating factory, hardware factory, leather products factory etc.. our special hangers be used for automatic unloading the goods, which save the labor a lot.