Introduction:
Farm Machinery Chicken Feed Pellet Machine is specially used to make feed pellet for animals, the feed pellet is more beneficial to poultry and livestock, and easier to be absorbed by animal. Families and small scale farms usually prefer Small Pellet Machine For Feed to make pellet for raising animals.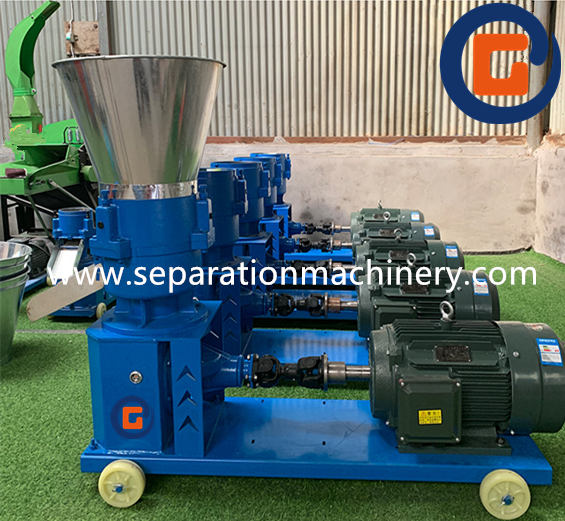 Advantage:
1. Simple structure, wide adaptability, small floor space and low noise.
2. The powdery feed and grass powder can be granulated without adding a little liquid, so the water content of the pellet feed is basically the moisture content of the material before granulation, which is more conducive to storage.
3. Higher economic benefits than mixed powdered feed.
4. Dry material processing, the production of feed pellets with high hardness, smooth surface and internal ripening can improve the digestion and absorption of nutrients.
5. The particle formation process can degenerate the resistance factor in grains and beans, reduce the adverse effects on digestion, kill various parasite eggs and other pathogenic microorganisms, and reduce various insect and digestive diseases.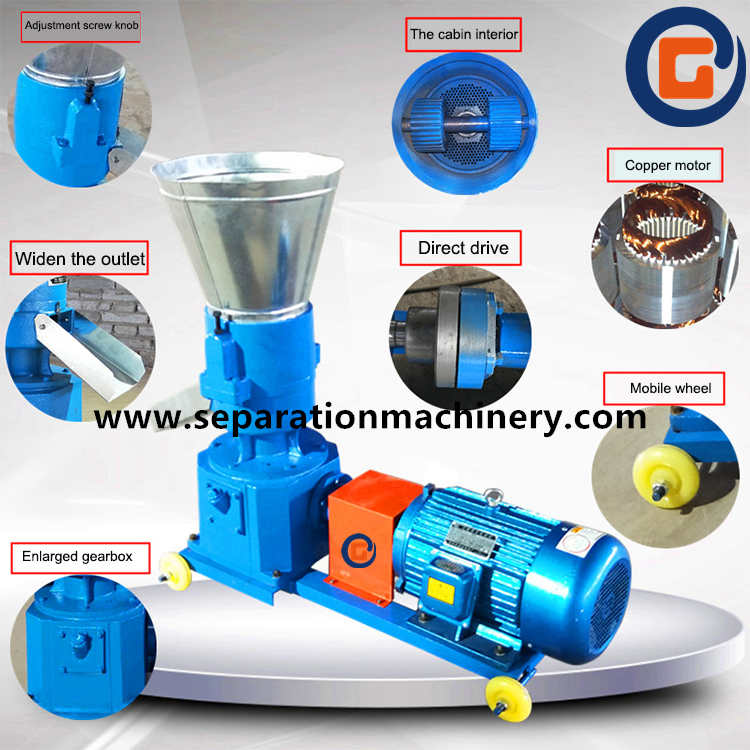 Raw Material: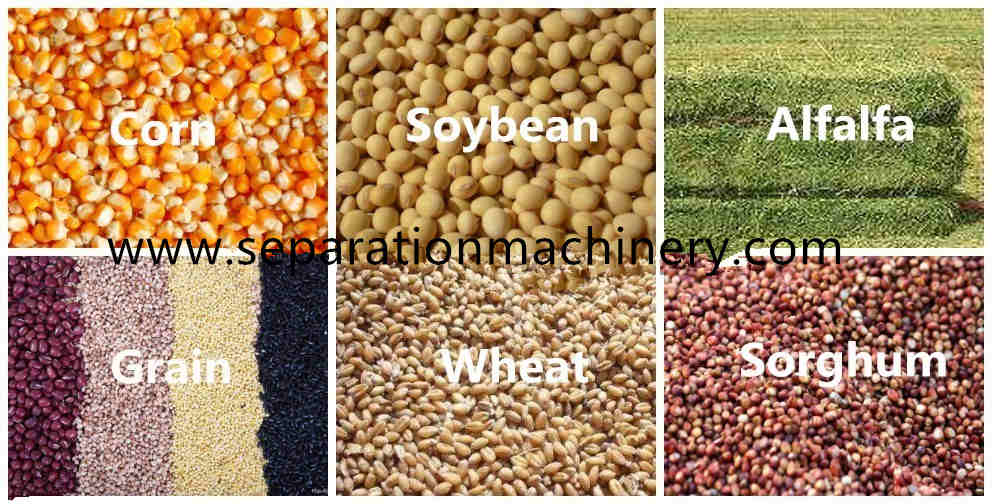 Final Pellet: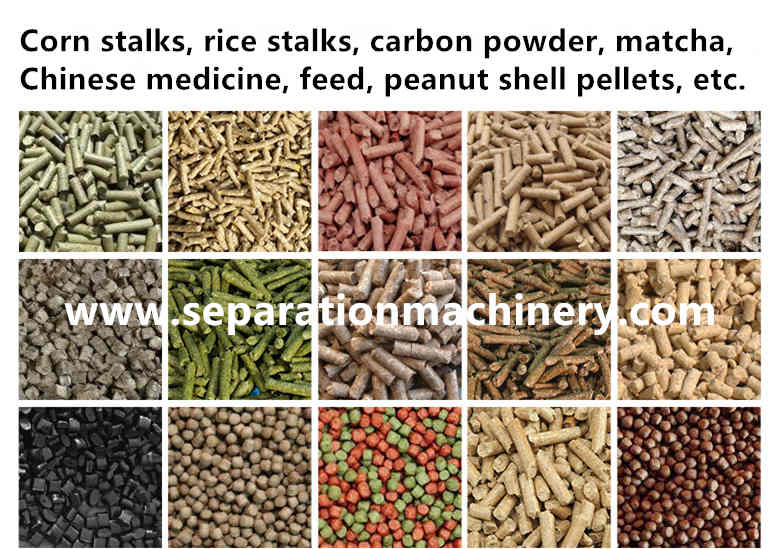 Application:
This animal feed pellet machine can turn a lot of materials into grains, such as corn, weeds, straw, wood chips, peanut shells, minced meat dog food, etc., so it can be used in chicken farms, pig farms, cattle farms and other farms.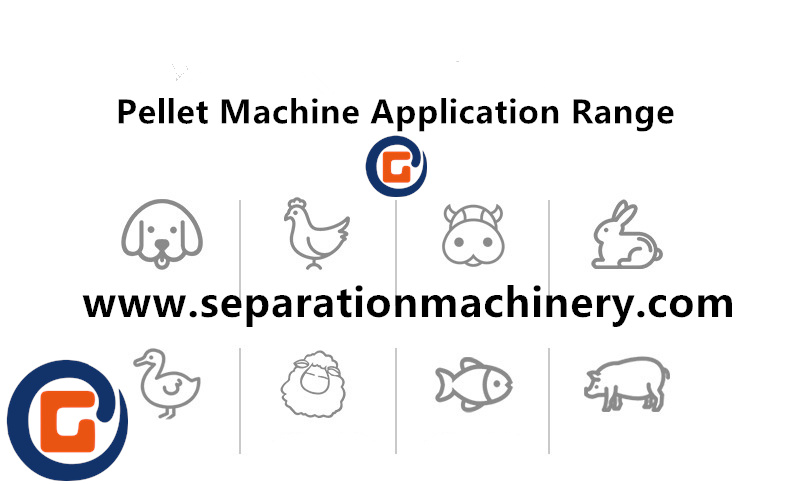 Technical Parameter:
| | | | | | |
| --- | --- | --- | --- | --- | --- |
| Model | Capacity (KG/H) | Voltage (V) | Power (KW) | Weight (Kg) | Dimension (cm) |
| GK 125 | 80-100 | 220/380 | 4 | 75 | 80x27x73 |
| GK 150 | 90-150 | 220/380 | 4 | 80 | 80x27x78 |
| GK 210 | 200-300 | 380 | 7.5 | 160 | 100x34x96 |
| GK 260 | 400-500 | 380 | 15 | 180 | 130x37x110 |
| GK 300 | 800-1000 | 380 | 22 | 260 | 112x47x125 |
| GK 400 | 1000-1500 | 380 | 30 | 380 | 170x62x155 |