Introduction
PSB series closed centrifuge is a kind of centrifugal filter equipment with high performance top discharge intermittent operation. It is suitable for solid-liquid separation of suspensions with a solid-liquid ratio of 5%--60%, solid phase particles > 0.01mm, not easy to compress, needs washing, and small liquid viscosity. Widely used in medicine, chemical industry, mining, light industry, food and other fields. Stainless steel, plastic-lined , PTFE-lined and halar-lined centrifuges can be customized for customers according to their industry needs.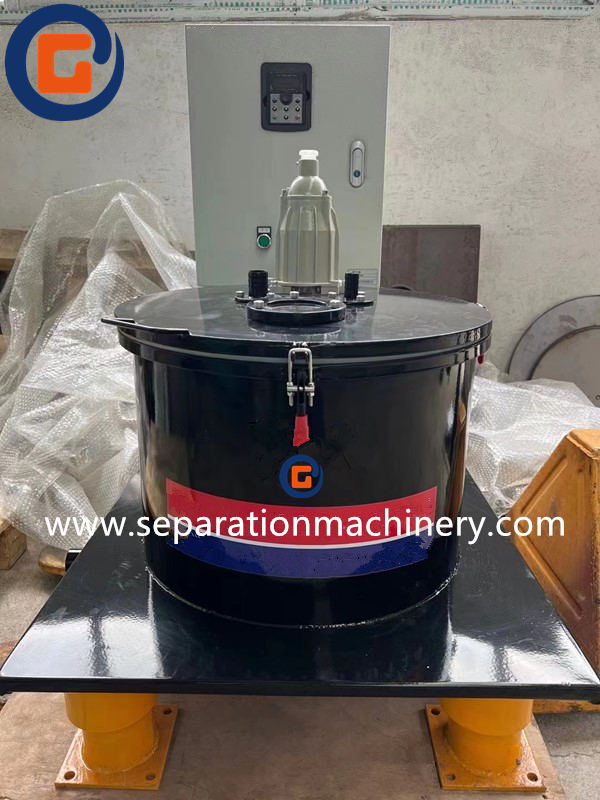 Working Principle
The material is fed into the drum by the feeding pipe on the closed casing. Under the action of the centrifugal force, the liquid phase passes through the filter medium and is discharged out of the machine, and the solid phase is trapped in the drum. After the machine is stopped, the cover is opened to discharge from the top.
Application
The closed centrifuge is suitable for the filtration of granular suspensions in solid phase, and can also be used for dehydration of fibrous substances. It is widely used in chemical, pharmaceutical, food, light industry, high viscosity, fine particle size, toxic and flammable materials. and other industries. For example: gypsum, thiamine, Glauber's salt, iron sulfate, copper sulfate, nickel sulfate, potassium chloride, acetic acid, borax, soda, rubber additives, dyes, plastic raw materials, soap, grease, various resins, salt, monosodium glutamate, food additives , starch sugar, vitamins, antibiotics, herbicides, insect repellants, copper, zinc, aluminum and other mineral powder dehydration.
Technical Parameter
| | | | | | | | | |
| --- | --- | --- | --- | --- | --- | --- | --- | --- |
| Model | Bowl Diameter (mm) | Bowl Volume(L) | Rotating speed(rpm) | Separation factor | Max. loading capacity (kg) | Motor power (kw) | Dimensions (L*W*H)(mm) | Weight(kg) |
| PSB300 | 300 | 5 | 2500 | 1050 | 10 | 1.1 | 890*600*500 | 150 |
| PSB450 | 450 | 20 | 1900 | 910 | 25 | 1.5 | 980*650*870 | 260 |
| PSB600 | 600 | 40 | 1500 | 755 | 55 | 3 | 1300*1050*1150 | 1100 |
| PSB800 | 800 | 100 | 1200 | 645 | 135 | 5.5 | 1550*1200*1300 | 1300 |
| PSB1000 | 1000 | 150 | 1000 | 560 | 200 | 7.5 | 1800*1400*1300 | 2000 |
| PSB1200 | 1200 | 270 | 960 | 620 | 360 | 15 | 2100*1600*1500 | 3000 |
| PSB1250 | 1250 | 310 | 960 | 645 | 420 | 18.5 | 2400*1900*1650 | 3200 |
| PSB1500 | 1500 | 600 | 850 | 605 | 800 | 22 | 2600*2200*1800 | 4500 |