Introduction
Fine Filtration Stainless Steel Plate Frame Filter Press is currently the most widely used and most reliable clarification and sterilization equipment; it can perform clarification or sterilization filtration with different precisions for liquid products in various industries such as wine, beverage, food, medicine, and chemical industry.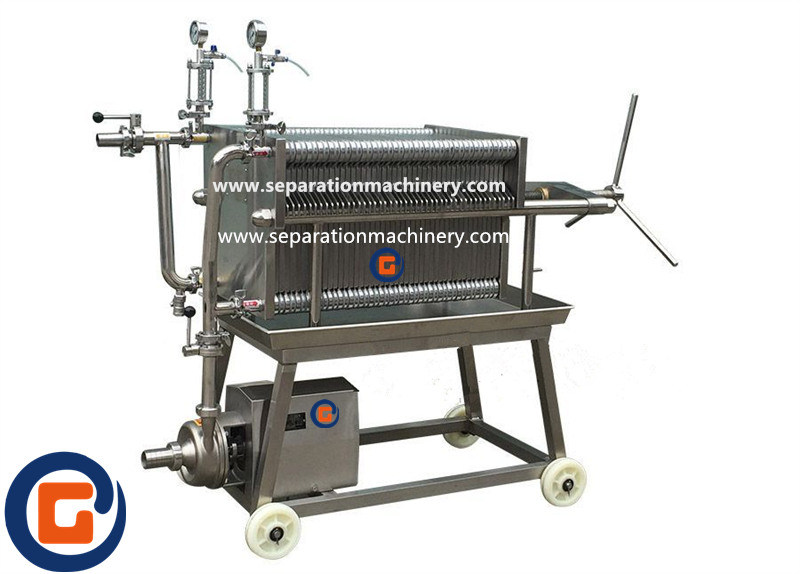 Working Principle
Use a pump to transport the liquid ite into the inlet channel formed by the connection of the filter plate, the seal and the end plate, and then flow into the end plate and each fine filter frame. Due to the pressure difference before and after filtration, the filtrate can pass through the fine filter board and flow in. In the filter frame, under the action of interception, sieving and adsorption of the fine filter board, impurities such as bacteria or solid particles in the filtrate are separated, and the clarified liquid flows out from the outlet channel on the other side of the filter plate.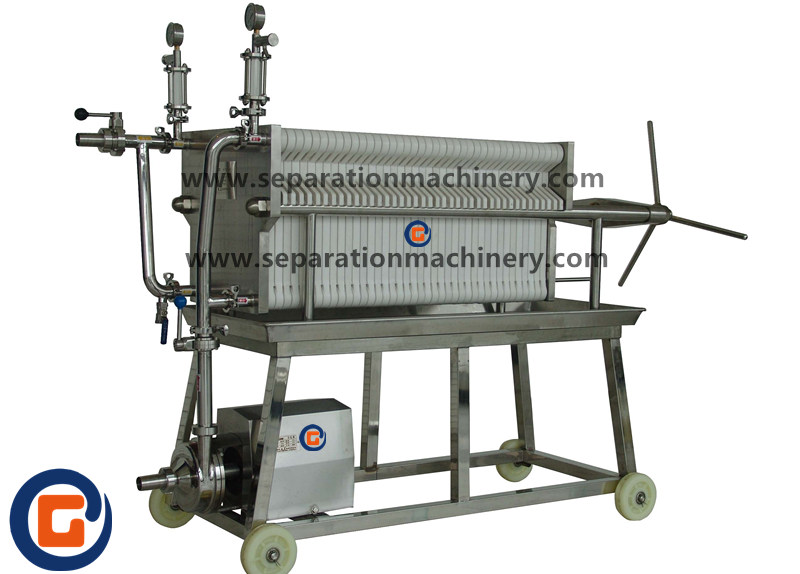 Application
It is used for fine filtration or sterilization filtration of pre-filtered liquids such as beer, fruit wine, wine, concentrated juice, gelatin, algin, and vegetable oil.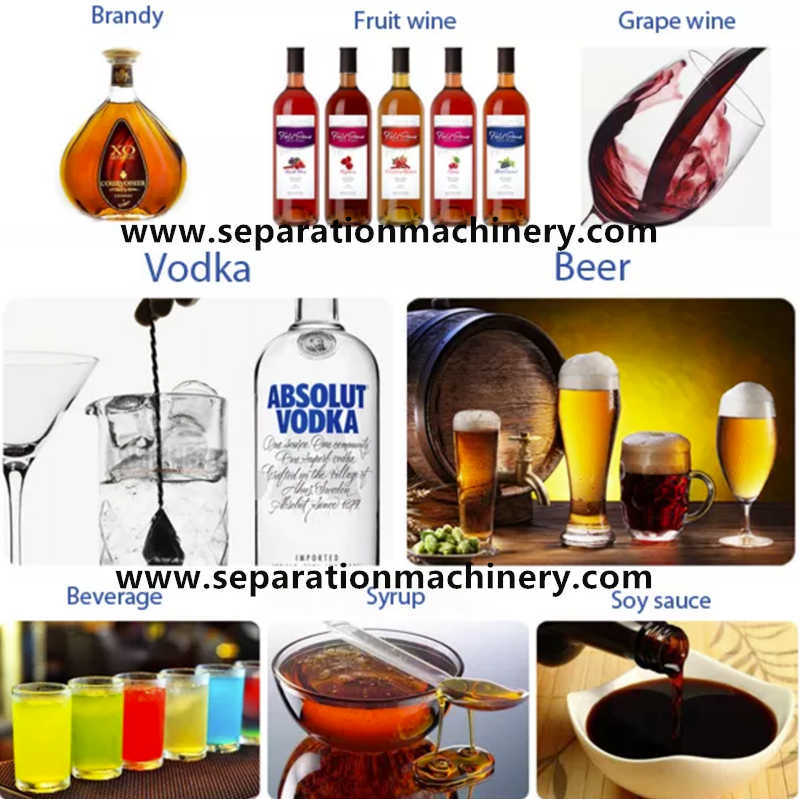 Technical Parameter
| | | | | | | |
| --- | --- | --- | --- | --- | --- | --- |
| Model | layers | Filter area(m²) | Filter plateSize (mm) | Water Flow(T/h) | Feed Pump Power (kw) | Dimensions(mm) |
| BASJL400-2 | 15 | 2 | 400*400 | 1-2 | 1.5 | 1250*660*1400 |
| BASJL400-3 | 20 | 3 | 400*400 | 2-3 | 1.5 | 1500*660*1400 |
| BASJL400-4 | 30 | 4 | 400*400 | 3-4 | 1.5 | 1750*660*1400 |
| BASJL400-6 | 44 | 6 | 400*400 | 4-6 | 1.5 | 2100*660*1400 |
| BASJL400-8.5 | 62 | 8.5 | 400*400 | 6-8 | 2.2 | 2500*660*1400 |
| BASJL400-9.5 | 70 | 9.5 | 400*400 | 8-10 | 2.2 | 2700*660*1400 |