Brief Introduction:
Rotary vibrating screen is a high precision screening machine.is designed for accurate grading or sizing of wet and dry materials, used to sieve granule, powder, and liquid.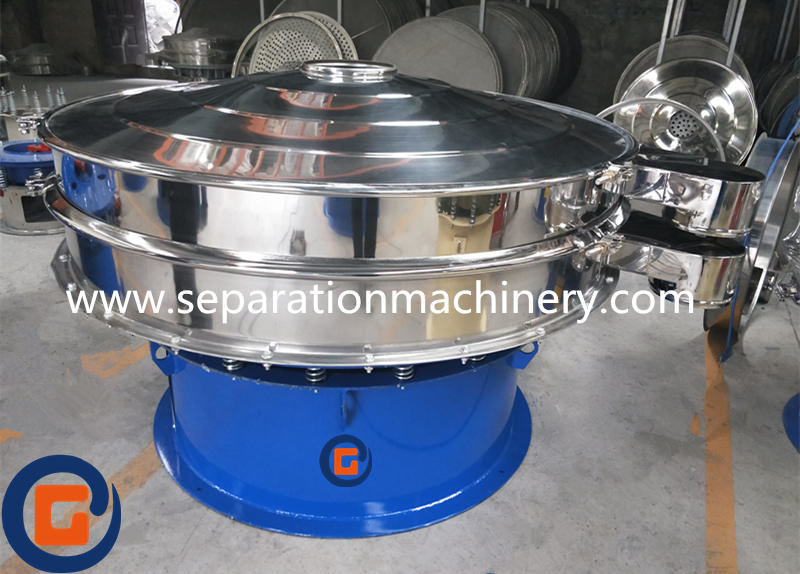 Working Principle:
When the machine begins running,the operation of the vibrating motor generates exciting force,then under the power of exciting force,the machine body do compound movement,last,the materials on the sieve mesh do jumping movement with the machine body.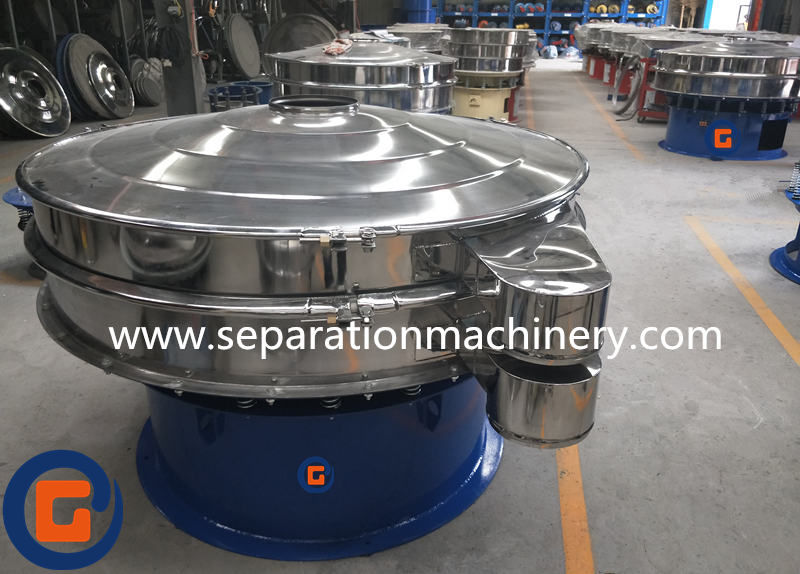 Application Industries:
Chemical Industry: colophony, dope, industry leechdom, cosmetic, paint
Grinding materials & china industry: alumina, quartz, slurry, kaolin, carborundum, sprayer dust.
Food Industry: sugar, rice powder, milk powder, soybean milk, angel cake, sauce, juice.
Paper Making Industry: dope, white soil slurry, black and white liquid, disposed liquid, paper-making liquid and waste water recycling.
Metallurgy& Mining Industry: aluminum powder, ceruse, copper powder, ore alloy powder, welding rod powder, dioxide manganese, electrolyze copper powder, electromagnetic material, rubbing powder, fire-proof material, kaolin, lime, heavy calcium carbonate.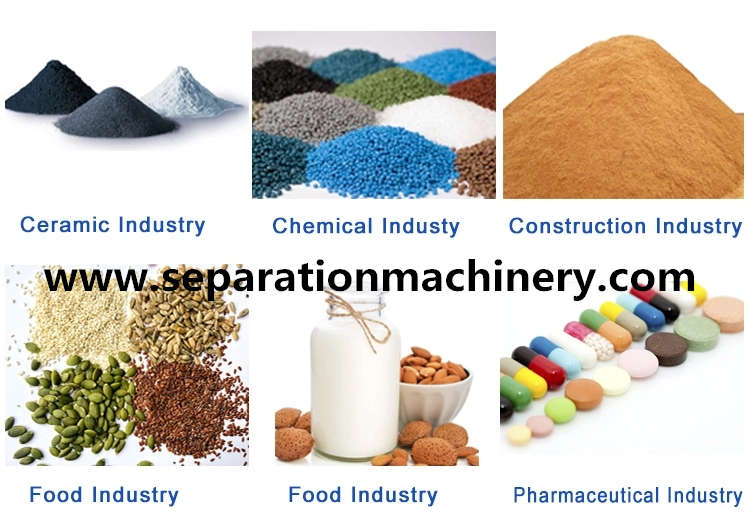 Technical Parameters:
| | | | | | |
| --- | --- | --- | --- | --- | --- |
| Model | Screen Diameter (mm) | Screen Area (m2) | ScreenDecks | Power (KW) | Maximum size input |
| GX-400 | 350 | 0.10 | 1-5 | 0.18 | 20mm |
| GX-600 | 550 | 0.24 | 1-5 | 0.25 | 20mm |
| GX-800 | 760 | 0.44 | 1-5 | 0.5 | 30mm |
| GX-1000 | 950 | 0.71 | 1-5 | 0.75 | 30mm |
| GX-1200 | 1150 | 1.03 | 1-5 | 2.2 | 30mm |
| GX-1500 | 1430 | 1.65 | 1-5 | 2.2 | 50mm |
| GX-1800 | 1730 | 2.35 | 1-3 | 2.5 | 50mm |
| GX-2000 | 1910 | 2.98 | 1-3 | 2.5 | 60mm |