Introduction
The 200MM 300MM 400MM Standard Test Lab Sieve Shaker is the equipment which is used for the detection of granularity and the site screening in laboratory and can make dry or wet screening and the screening of high efficiency on the samples.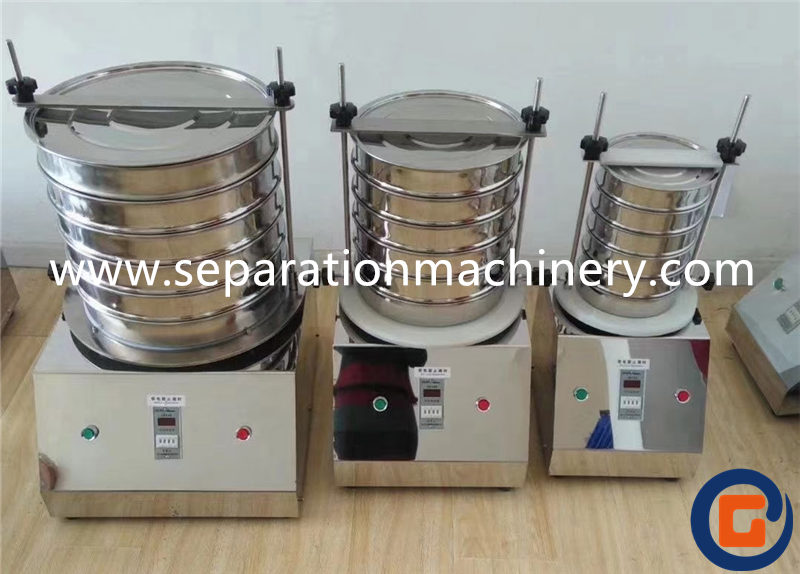 Working principle
The 200MM 300MM 400MM Standard Test Lab Sieve Shaker uses vibration motor as vibration source. Vibration motor drives the vibration of the base of the screen machine, and then transmits the vibration to the standard test screen installed on the base. The standard test screen makes the material particles smaller than the mesh hole of the test screen face be screened into the lower test screen, so that only the same granularity material is left in each test screen layer. Separation of different particle sizes is achieved and the particle size composition of the material is determined. The purpose of screening, grading and filtering the materials in the test screen is to make them effective.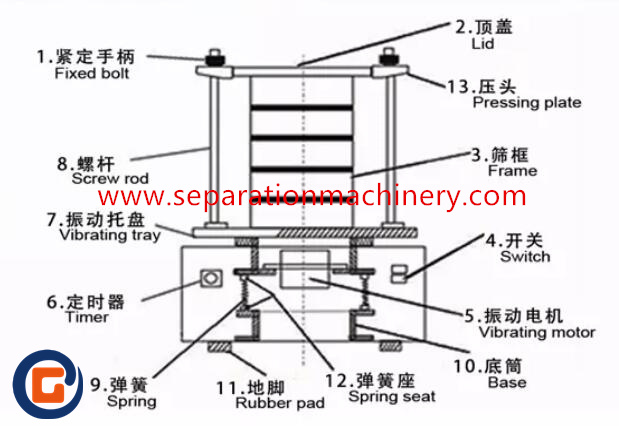 Application scope
It is widely used in food, medicine, chemical industry, abrasive, pigment, mining, metallurgy, geology, ceramics, national defense and other industries, scientific research institutions, laboratories, laboratories, production control and so on. Used for testing of solids, powders, pastes, etc. Screening, classification, particle size analysis, impurity content analysis, etc.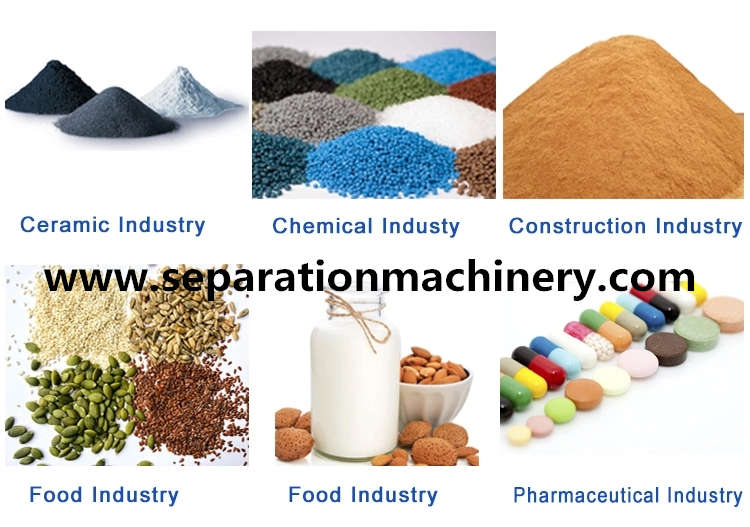 Technical parameter
| | | | |
| --- | --- | --- | --- |
| Item | Sieve Shaker | Sieve Shaker | Sieve Shaker |
| Model | GX-200 | GX-300 | GX-400 |
| Diameter | 200 mm | 300 mm | 400 mm |
| Amplitude | 0-3 mm | 0-3 mm | 0-3 mm |
| Motor power | 0.125 kw | 0.18 kw | 0.25 kw |
| Vibration frequency | 1440 times/min | 1440 times/min | 1440 times/min |
| Material | stainless steel | stainless steel | stainless steel |
| Dimension(L*W*H) | 430*350*370mm | 470*430*370mm | 600*490*370mm |
| Weight | 40 kg | 50 kg | 70 kg |