Product Overview:
The LSS type vertical automatic steam generator without inspection has simple and accurate control technology, high thermal efficiency, short preheating time, and adopts arc-shaped tube structure to make the heat and cold exchange uniform and reach the set pressure at a higher speed. The steam pressure can reach 0.4mpa within 5-8 minutes after starting up. It is controlled by a one-key start button, and up to 4 time periods can be set to automatically start up and run. The equipment is equipped with multiple protection measures such as automatic water filling, pressure control, water shortage protection and alarm, automatic shutdown of extremely low water level, overpressure protection, and overpressure safety valve.
FEATURES AT A GLANCE:
Automatic Control, Automatic Water Feed, Intelligent Alarm, Lack Water Protect, Low Pressure, High Safety.
1. Fully automatic operation, no black smoke, safety, environmental protection and high efficiency.
2. It integrates water level, overpressure protection and water shortage protection.
3. Small size, simple installation, simple operation, one-button start.
4. Run for a few minutes to produce a steady stream of steam.
5. The boiler water volume is small, so there is no need to go to the boiler inspection station for inspection.
6. Perfect protection system: boiler overpressure interlocking protection device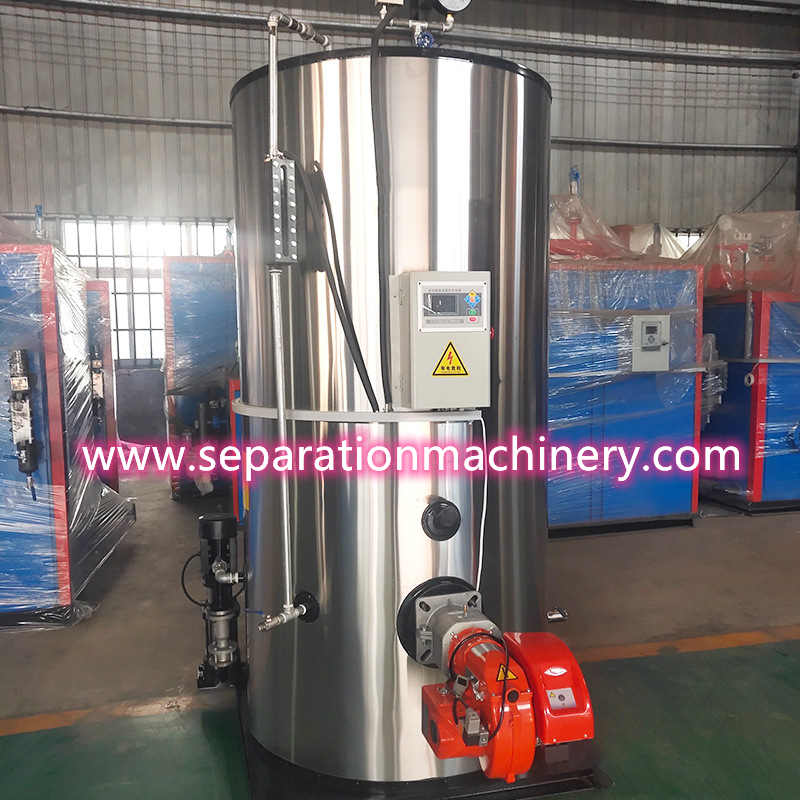 Application areas:
1. Washing and ironing industry: dry-cleaning machines, dryers, washing machines, dehydrating machines, ironing machines, irons and other equipment supporting use;
2. Packaging machinery industry: labeling machine, sleeve labeling machine and other supporting use;
3. Biochemical industry: supporting the use of fermentation tanks, reaction kettles, jacketed pots, mixers, emulsifiers and other equipment;
4. Food industry: supporting use of tofu machine, steaming box, sterilization box, packaging machine, coating equipment, sealing equipment, etc.;
5. Catering industry: stone pot fish, seafood cooking, steaming charter, noodle cooking pot, steaming cabinet, etc.;
6. Other industries: (oil fields, automobiles) steam cleaning; hot water supply for hotels, hotels, schools, mixers, etc.; concrete maintenance for bridges, railways, etc.; steam supply for saunas, and head pool heating for baths, etc.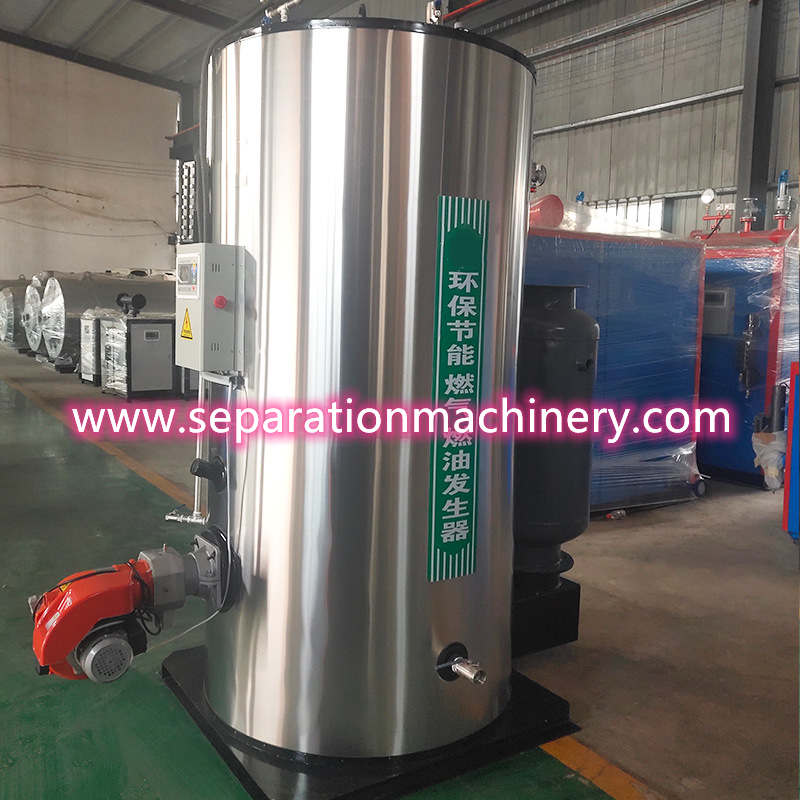 Gas Oil fuel steam generator technical parameters:
Item/Model
LSS0.05
LSS0.1
LSS0.2
LSS0.3
Rated capacity
Kg/h
50
100
200
300
Rated working pressure
Mpa
0.09/0.4
0.09/0.4
0.09/0.4
0.09/0.4
Rated steam temperature
℃
120/150
120/150
120/150
120/150
Feed water temperature
℃
20
20
20
20
Thermal efficiency
%
≥93
≥93
≥93
≥93
Heating area
m²
1.8
3.1
5.7
9.6
Applicable fuel
----
Light oil/Natural gas/LPG/City gas
Water capacity
L
20
25
29
98
Weight
kg
280
340
460
810
Dimensions(L*W*H)
mm
600*650*1250
700*750*1350
800*900*1500
820*920*2100