Overview
The Laboratory Chemical Synthesis Stirred Heating Reactor is one of the reaction equipment commonly used in medicine, chemical industry, etc. It is a kind of equipment that mixes two kinds (or more kinds) of liquids and solids of certain volume and promotes their chemical reaction by using the mixer under certain temperature and pressure. It is often accompanied by heat effect. The heat exchanger is used to input the heat required or move the heat produced out. The mixing forms include multi-purpose anchor type or frame type, so as to ensure even mixing of materials within a short period of time.The mixing rotation speed adopts variable frequency speed adjustment. It is provided with temperature display or control.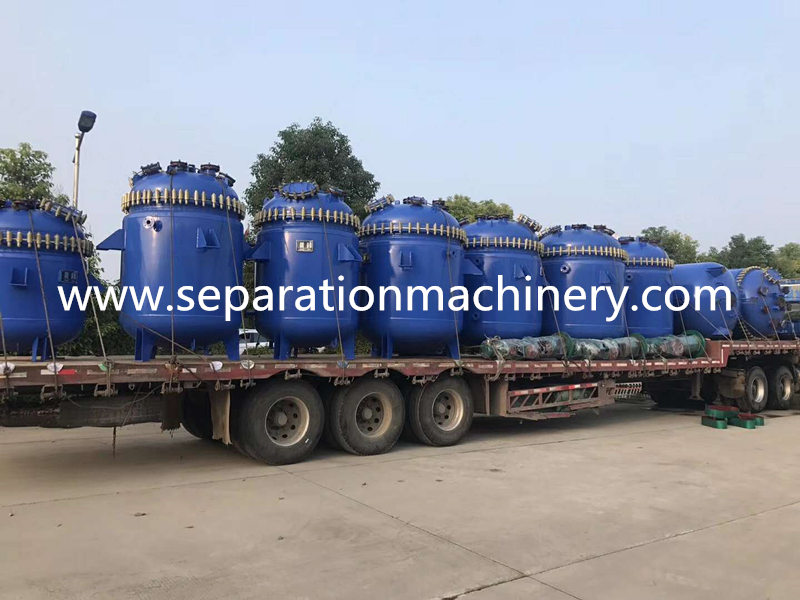 Structural features
Material: SUS304 or S.S.316L
Mixing type: anchor type, frame type or paddle type
Mixing structure: cycloid pin wheel reducer or stepless reducer
Sealing equipment: Mechanical sealing
Heating or Cooling: jacket, half pipe or coil pipe
Heating way: steam heating, electrical heating or heat conduct oil.
Volume: can be made as per customer requirements
Measure: can be made as per customer requirements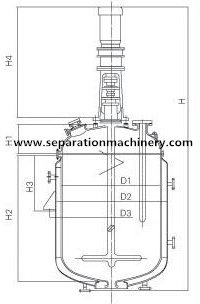 Application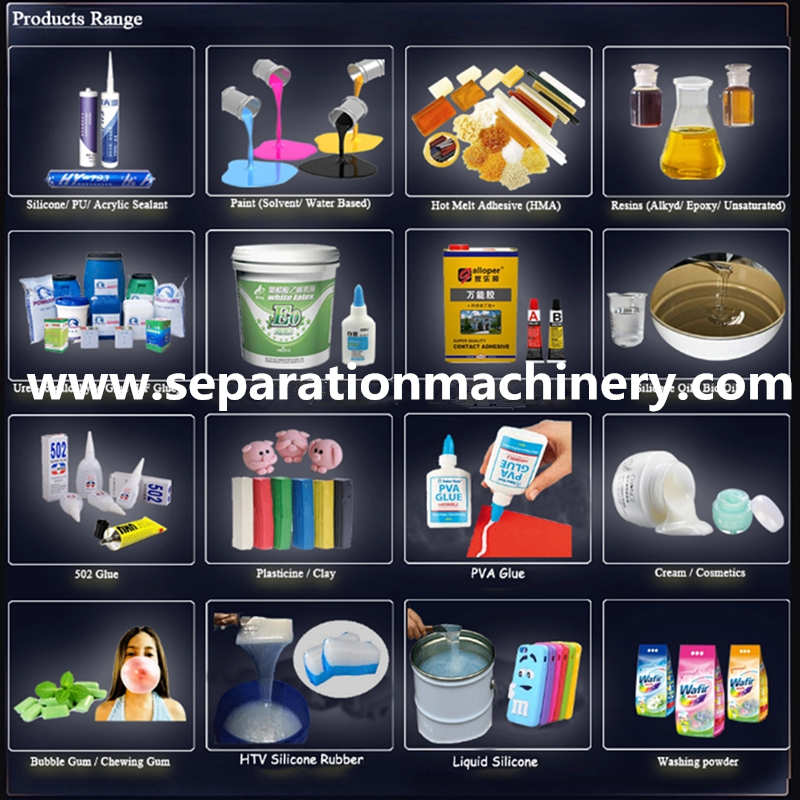 Technical Parameter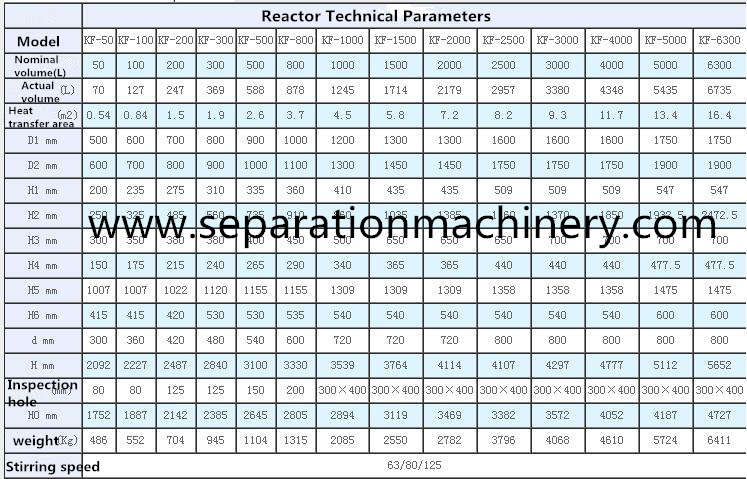 Composition
The whole reaction equipment can be equipped with condenser, condensate receiver, circulation pump, pipes, etc, accodring to customer's requirement and technology product processing.