Introduction
The tubular separator is a centrifuge with the highest separation factor. It is used for a variety of difficult-to-separate emulsions. It is especially suitable for liquid-liquid separation with little phase difference and three-phase separation of liquid-liquid-solid with a small amount of impurities. It is widely used in biological products, chemical, pharmaceutical, beverage and other industries. It can separate two liquids with different densities and remove trace solids at the same time.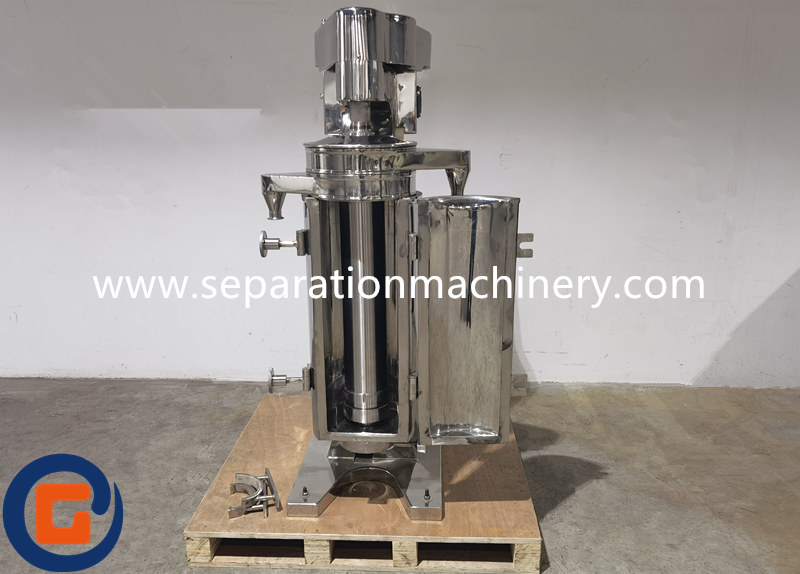 Working principle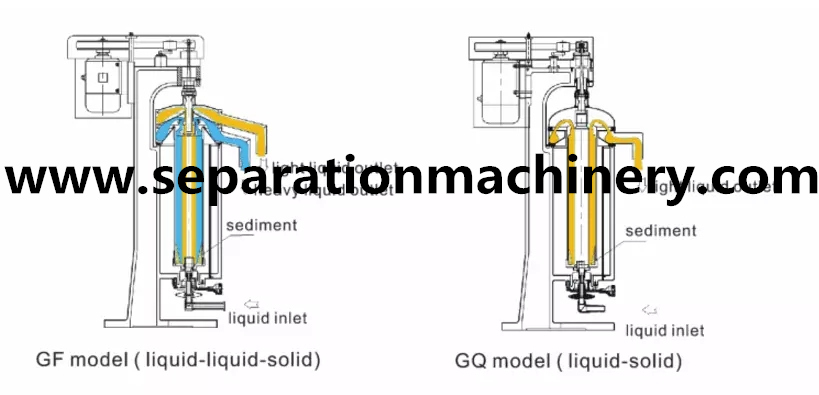 Application
Application in blood separation:
As blood is used more and more widely, the industries involved have expanded from the original single food industry to medicine, feed, biological products, etc. In order to meet market demand, our company has independently developed a new generation of high-efficiency blood separator. It can meet the high output requirements of the food industry. At the same time, it can also achieve the production of various quality grades of chemicals.
Application in plant extraction:
The separation process is an important process that directly affects the quality of the final product extracted from plants. Some polysaccharides, proteins, pectins in the extract, some insoluble fluid impurities that cannot be removed by filtration, and fine particles remaining in the extraction process. As long as the configuration is reasonable, the centrifugal process can be used to solve the problem, and ultimately achieve the purpose of product purification and effectively improve product quality.
Applications in the food industry:
Refining of edible vinegar and oil industry edible oil; removing impurities such as fiber, pectin, insoluble protein, and residual pulp in fruit juice beverages, making the beverage clear and transparent; separation of natural pigments, making the final product purity and better quality ; Separation of chicken essence to remove impurities and fat in the raw material solution; de-honey in the sugar industry; separation of beer and edible yeast.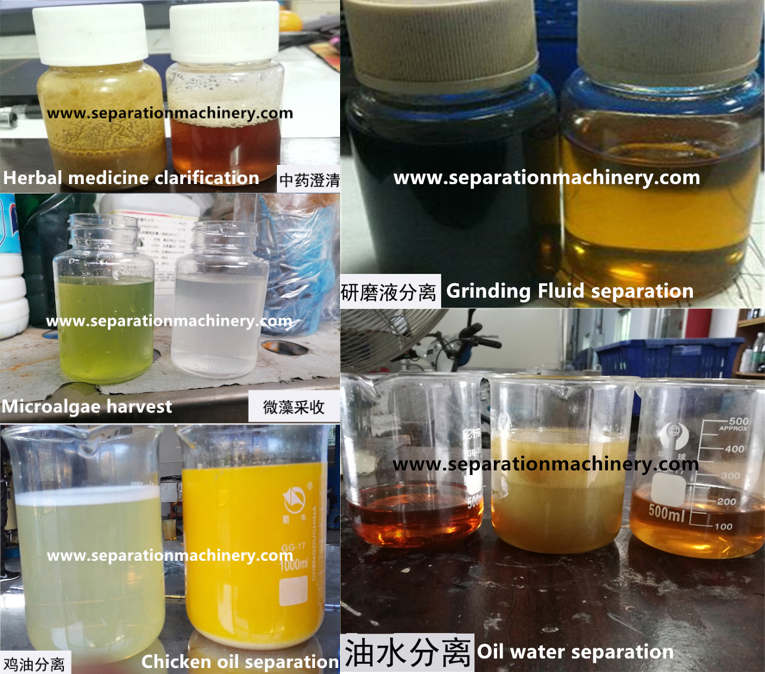 Technical Parameters
| | | | | | | | |
| --- | --- | --- | --- | --- | --- | --- | --- |
| Model | Unit | GQ/GF45 | GQ/GF75 | GQ/GF105 | GQ/GF115 | GQ/GF125 | GQ/GF150 |
| Bowl Diameter | mm | 45 | 75 | 105 | 115 | 125 | 150 |
| Bowl Speed | r/min | 10000-30000 | 19000 | 16300 | 16300 | 15000 | 13400 |
| Separation factor | -- | 19800 | 15200 | 15620 | 17000 | 15700 | 14300 |
| Bowl Volume | L | 0.45 | 2.2 | 6 | 7 | 8 | 10 |
| Throughput Capacity | L/H | 100 | 600 | 1200 | 1300 | 1500 | 2500 |
| Motor | kw | 0.55 | 1.5 | 2.2 | 3.0 | 3.0 | 3.0 |
| Weight | kg | 90 | 260 | 500 | 520 | 530 | 600 |
| Dimension(L*W*H) | mm | 500*420*760 | 760*450*1120 | 550*850*1600 | 600*900*1600 | 650*950*1600 | 700*1000*1600 |