Tubular centrifuge Introduction
The tubular centrifuge is a kind of fine separation equipment. It is suitable for the separation of solids with low solid content and non-compatible liquid with small difference in specific gravity. It is a pharmaceutical, food, chemical, biological products, beverage products, etc. Essential equipment for the industry. The principle is that the force of different specific gravity materials is different according to the centrifugal force, thereby achieving the purpose of separation. Tube centrifuges are divided into two types, clarified (GQ) and separated (GF). The main function of the clarified tube centrifuge is to separate the liquid and solid phases. The main function of the split-type tube centrifuge is to separate the liquid (light liquid) from the liquid (heavy liquid) and a small amount of solid phase.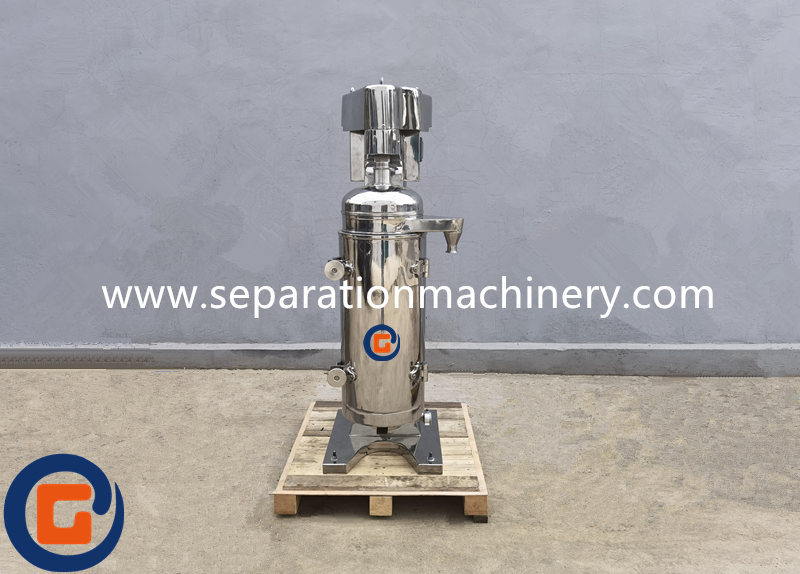 Working principles
The machine is composed of machine body, transmission, drum, liquid tray, liquid enter bearing. On the top of drum is flexible main axis, bottom is damp drift bearing, main axis connected with links base buffer and passive wheel, motor through conveyor belt, fasten wheel provide the power for passive wheel, so as to drum rotate around itself axis,forming strong centrifuge force field.Materials launched from the inlet bottom, centrifugal force makes the material liquid rotates along the drum inner flow upward, and separate layer because of materials liquid different density.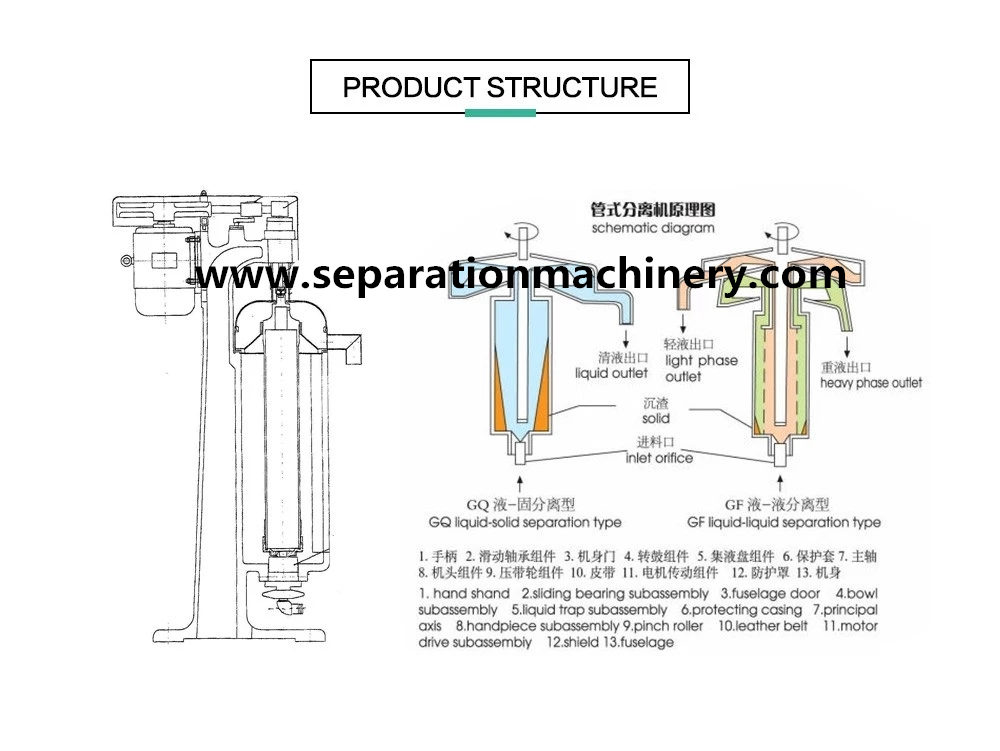 Tubular bowl centrifuge main application
1. Fish oil, bone soup, milk fat and other animal oils.
2. Mineral oil such as oil, lubricating oil, cooling oil and emulsified oil.
3. Grape seed oil, tea seed oil, angelica oil and other plant essential oils.
4. It is suitable for the separation process of biodiesel after washing and esterification.
5. Widely used in the separation of human blood, pig blood, chicken blood, duck blood, bovine blood and other animal blood.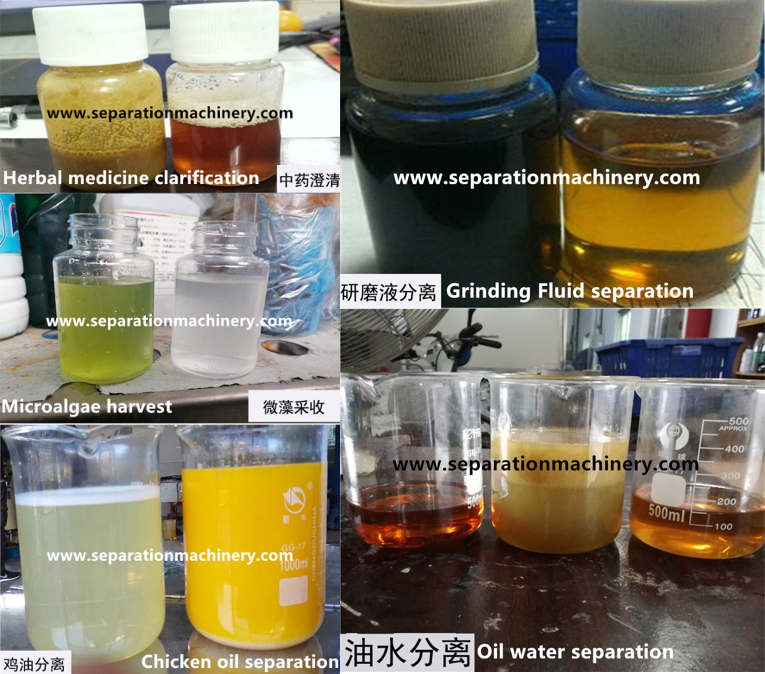 Technical Parameters
| | | | | | | | |
| --- | --- | --- | --- | --- | --- | --- | --- |
| Model | Unit | GQ/GF45 | GQ/GF75 | GQ/GF105 | GQ/GF115 | GQ/GF125 | GQ/GF150 |
| Bowl Diameter | mm | 45 | 75 | 105 | 115 | 125 | 150 |
| Bowl Speed | r/min | 10000-30000 | 19000 | 16300 | 16300 | 15000 | 13400 |
| Separation factor | -- | 19800 | 15200 | 15620 | 17000 | 15700 | 14300 |
| Bowl Volume | L | 0.45 | 2.2 | 6 | 7 | 8 | 10 |
| Throughput Capacity | L/H | 100 | 600 | 1200 | 1300 | 1500 | 2500 |
| Motor | kw | 0.55 | 1.5 | 2.2 | 3.0 | 3.0 | 3.0 |
| Weight | kg | 90 | 260 | 500 | 520 | 530 | 600 |
| Dimension(L*W*H) | mm | 500*420*760 | 760*450*1120 | 550*850*1600 | 600*900*1600 | 650*950*1600 | 700*1000*1600 |
Related centrifuge products