Introduction
Tubular centrifuges have GF, GQ two series, the typical such as GQ series clarify type Tubular centrifuges, GF series liquid liquid solid separation type Tubular centrifuges. It is mainly suitable for the solid content of materials less than 2%, the solid phase particles can be as small as 2-5 microns, and the clarification of the suspension with a small difference in the density of the solid and liquid phases.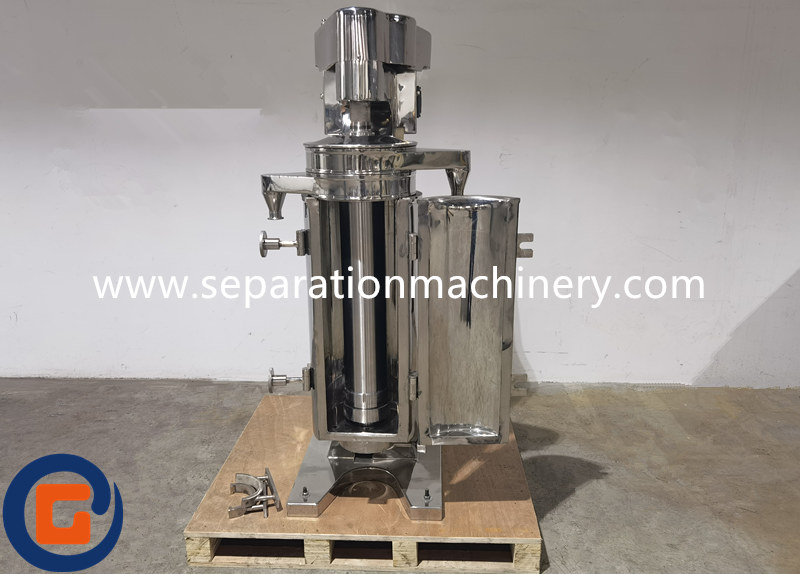 Working principle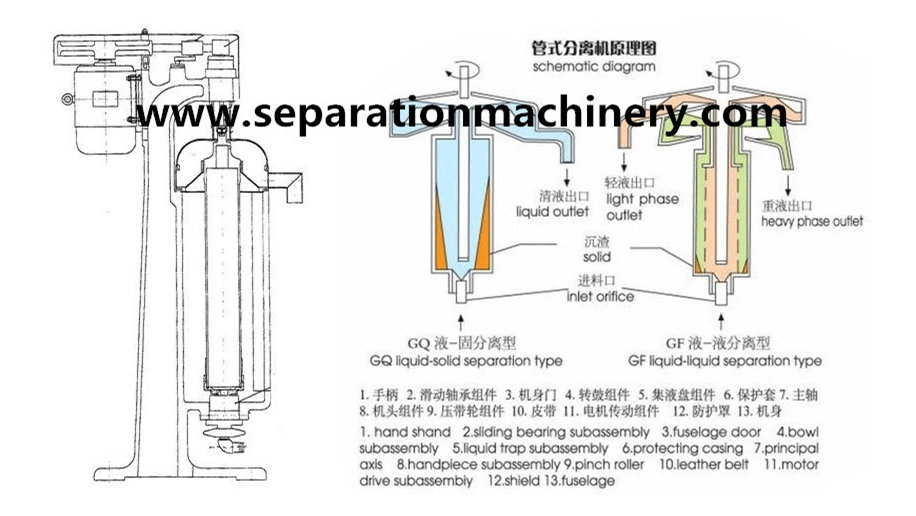 Application
(1) Oil separation (Avocado oil, Biodiesel, Coconut oil, vegetable oil degumming, de-soap, dewater, oil and water separation etc)
(2) Clarifying process for liquid solid product (oral liquid)
(3) Extraction of protein, seaweed and jelly (plant extraction, herb extraction, pigment extraction)
(4) Refined molasses
(5) Separation of blood
(6) Settlement of bacteria (yeast, E.coli, lactobacillus, bacillus subtilis, nitrobacter etc)
(7) Purifying paint, dye, various resin
(8) Processing of granular, crystalline and fibrous suspensions
(9) Separation of filterable and non-filterable sludge.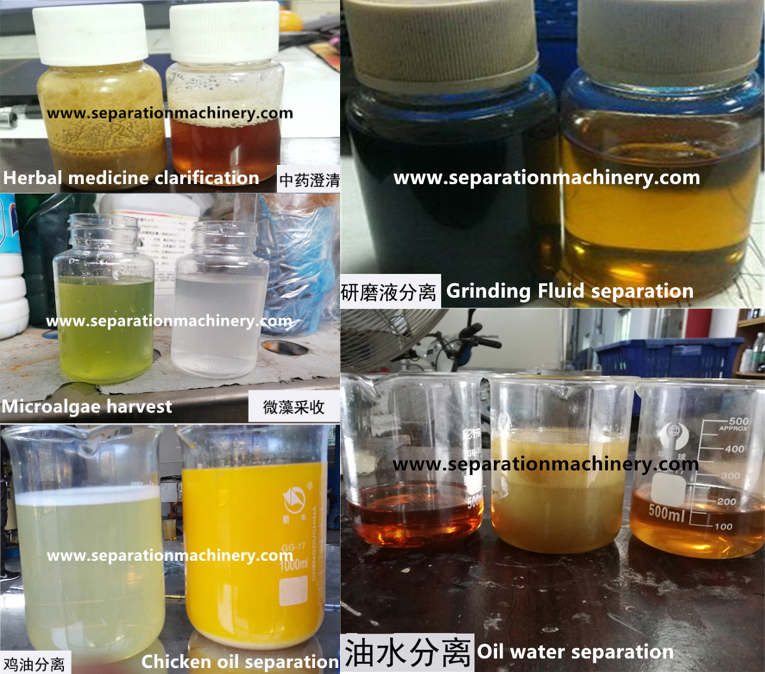 Technical Parameters
| | | | | | | | |
| --- | --- | --- | --- | --- | --- | --- | --- |
| Model | Unit | GQ/GF45 | GQ/GF75 | GQ/GF105 | GQ/GF115 | GQ/GF125 | GQ/GF150 |
| Bowl Diameter | mm | 45 | 75 | 105 | 115 | 125 | 150 |
| Bowl Speed | r/min | 10000-30000 | 19000 | 16300 | 16300 | 15000 | 13400 |
| Separation factor | -- | 19800 | 15200 | 15620 | 17000 | 15700 | 14300 |
| Bowl Volume | L | 0.45 | 2.2 | 6 | 7 | 8 | 10 |
| Throughput Capacity | L/H | 100 | 600 | 1200 | 1300 | 1500 | 2500 |
| Motor | kw | 0.55 | 1.5 | 2.2 | 3.0 | 3.0 | 3.0 |
| Weight | kg | 90 | 260 | 500 | 520 | 530 | 600 |
| Dimension(L*W*H) | mm | 500*420*760 | 760*450*1120 | 550*850*1600 | 600*900*1600 | 650*950*1600 | 700*1000*1600 |