Introduction:
Vertical leaf filter is also called plate filter,diatomite filter,oil filter is a kind of high precision clarification filtration equipment,featuring no consumption of filter paper,filter cloth.It is therefore characterized by low filtration cost as well as easy operation, maintenance and cleaning.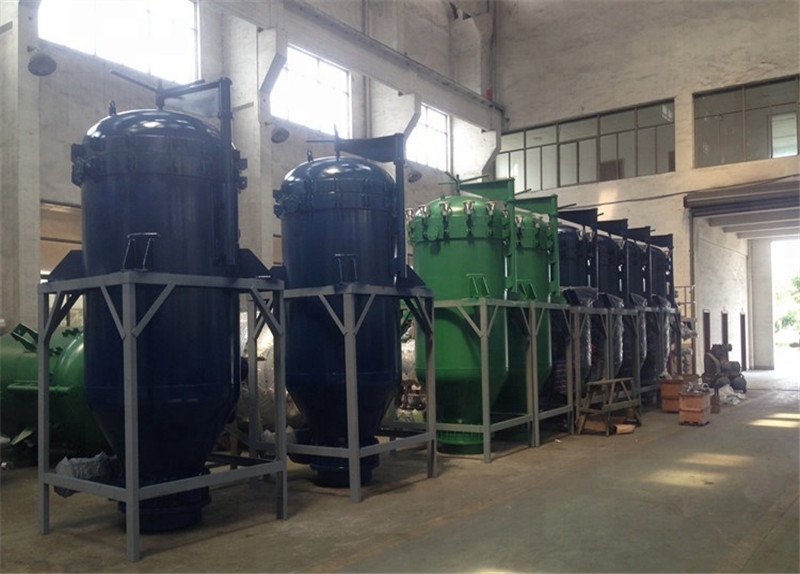 Structure and Principle:
The leaf filter consists of filter housing, filter screen, head lifting device and discharging device. According to the different filter materials it can customize various whole filtration system (Include the filter, mixing tank, feeding pump, pipes, valves, control system, etc.). The leaf is made of layers of stainless steel wire screens, then installed on the central filtrate collecting tube, so it's convenient to discharge and clean.
The material mixed with filter aids in the mixing tank first, then pumped it into the filter circularly to form a layer of filter cake. This process called the diatomite precoating and then begin to filter. The tiny filter aid particles can provide countless wispy channels to block the suspended solids, and only the clean liquid can go through. And while filtering,the new layers will be formed, and it will not cause block, thus realize filtering via filter cake layer. When filtering, if need decoloration, activated carbon might be needed. If filter the dirty liquid, such as squeezed crude oil, no need adding the filter aid.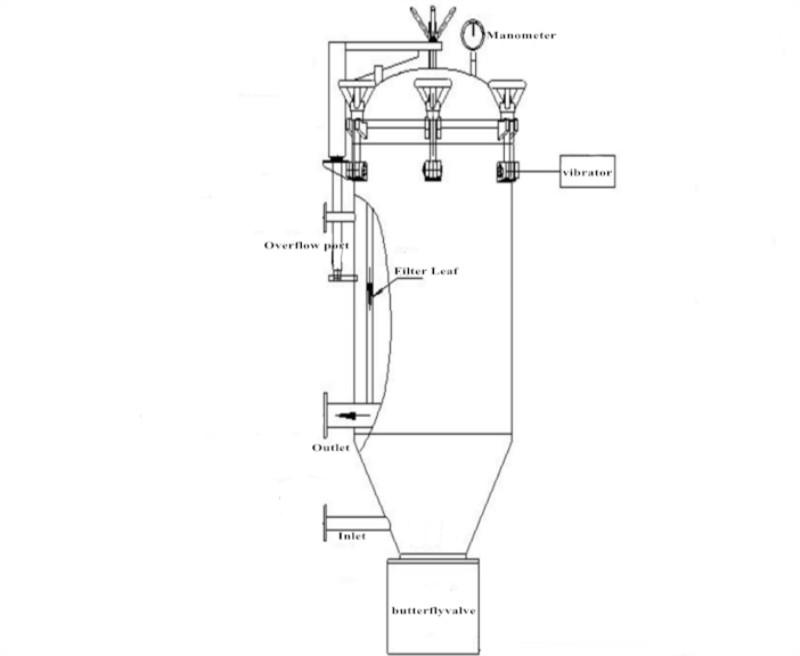 Applications:
The filter can be widely used for below industry:
1.Oil industry:such as crude oil,hydrogenated oil,winterized oil,etc;
2.Food industry:such as activated carbon decoloration for granulated sugar and glucose,clarification filtering of liquor,juice,beverage,etc;
3.Chemical industry:such as the crystal separation of petrochemical industry, inorganic chemical industry and organic chemical industry, separation of catalyzers, decoloration of chemical products;
4.Environmental protection industry:such as using water from rivers and lakes,supernatant purification of sewage treatment plant,purification of water from swimming pool etc.
Main Features:
1.With no cloth and filter paper, it greatly reduces filtration costs;
2.The fully closed operation is environmentally friendly without material loss;
3.Vibration residue falling greatly reduces labor intensity and realizes continuous operation;
4.Residue discharging through the pneumatic valve greatly reduces labor intensity of workers;
5.The residues in the liquids are subject to activated carbon (carclazyte) filtering or bleaching filtering. It can completely replace the plate and frame filter press and is a revolutionary device in the filter industry.
Technical parameters:
Model
Filter area(m2)
Diameter (mm)
Cake Volume (L)
Capacity(t/h)
Height (mm)
Weight(kg)
Oil
Resin
Drink
GL-2
2
400
30
0.4-0.6
1-1.5
1-3
1600
350
GL-4
4
550
60
0.5-1.2
2-3
2-5
1950
460
GL -7
7
650
105
1-1.8
3-6
4-7
2150
890
GL -10
10
800
150
1.6-3
5-8
6-9
2300
1200
GL -15
15
900
300
3-5
7-12
10-13
2400
1500
GL -20
20
1100
400
4-6
9-15
12-17
2500
1800
GL -30
30
1200
600
6-8
14-23
19-25
2600
2500
GL -40
40
1300
800
8-11
21-34
30-38
3000
3400
GL -50
50
1400
1040
10-15
27-45
42-51
3300
3800
GL -60
60
1500
1200
11-17
36-60
56-68
3500
4500
GL -80
80
1600
1600
13-21
40-68
64-78
3800
6000
Pictures in Factory: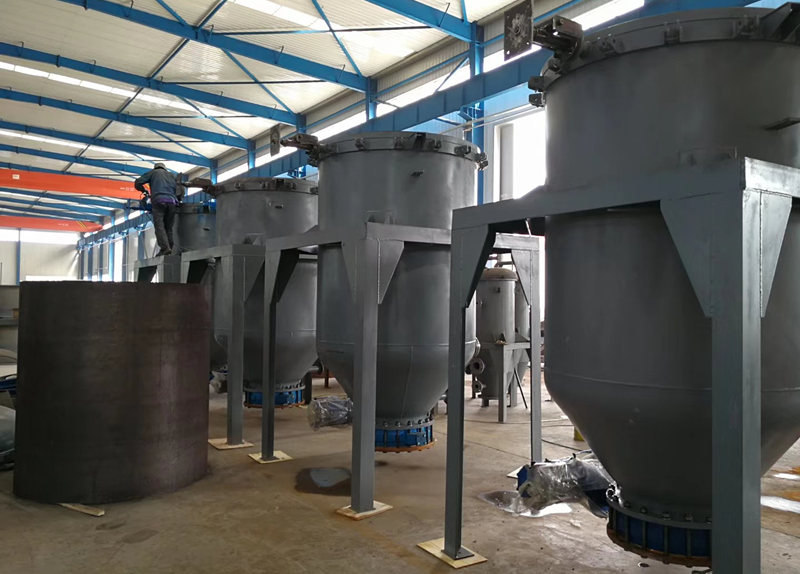 Photos of vertical pressure leaf filter on site: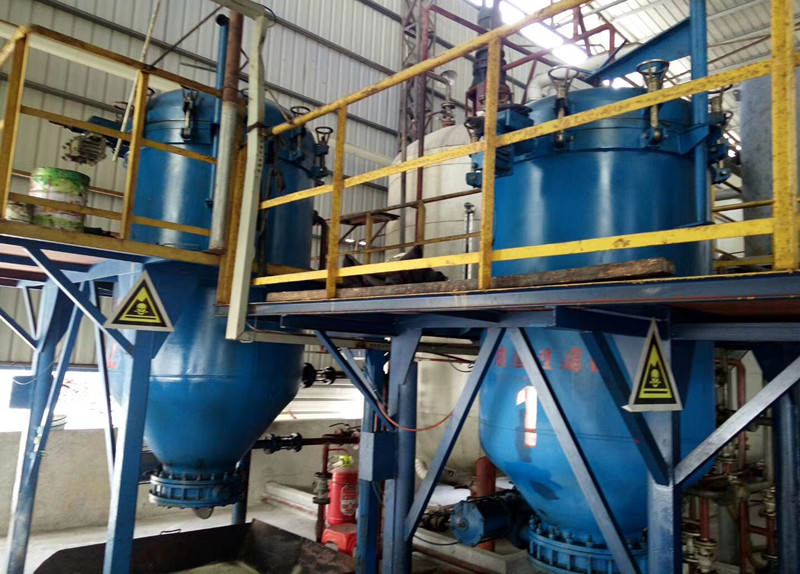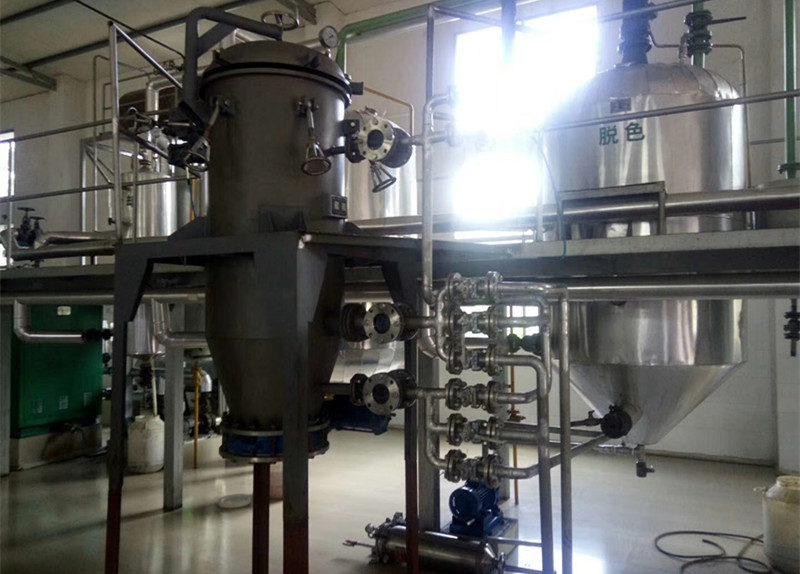 Delivery photo of grace solid-liquid separation and impurity removal decolorization vertical pressure leaf filter: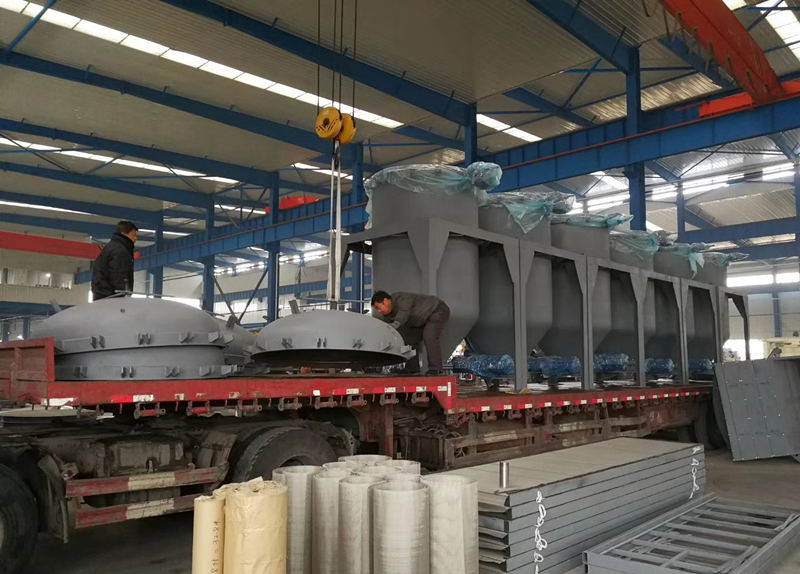 Related data:
Design temperature: ≤150℃

Liquid in the residue: ≤0.5%
Solid in the filtrate:≤0.02%

Working pressure:0.4 Mpa
Pre-Sales Service:

1.Inquiry and consulting support.
2.Sample testing support.
3.View our Factory.
After-Sales Service:
1.Training how to instal the machine, training how to use the machine.
2.Engineers available to service machinery overseas.