Brief Introduction:
Horizontal Spiral Crude Oil Filtering Waste Oil Purification Treatment three phase decanter centrifuge are used in the separation of oils, water and slags / dregs in the coal tar industry, the petrochemical industry, the fish powder industry, the swill oil industry, the electrolytic copper industry, and the waste scraps in the slaughter houses, And the waste scraps in the slaughter houses.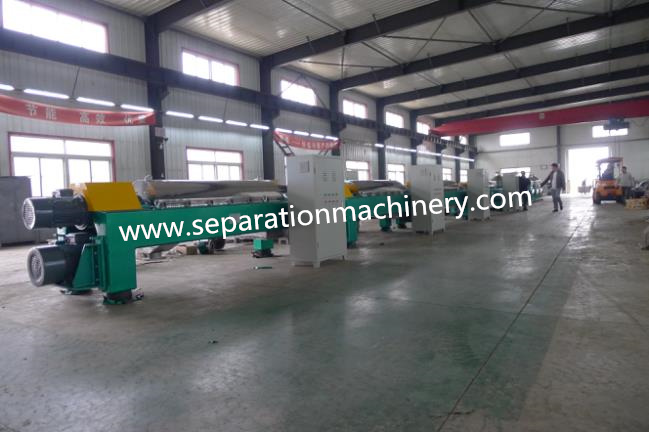 Working principle
Separation takes place in a horizontal cylindrical bowl equipped with a scroll conveyor. The processing material is fed into the bowl through inlet tube and is smoothly accelerated in the accelerate chamber. Centrifugal forces cause instant sedimentation of the solids on the wall of bowl. The conveyor rotates in the same direction as the bowl, but at a different speed, thus moving the solids towards the conical end of the drum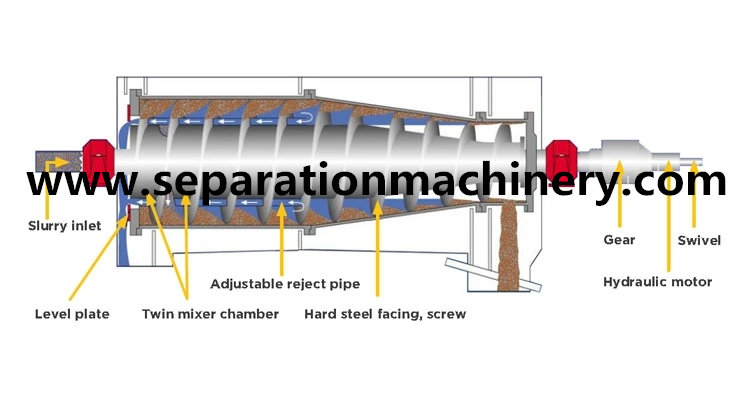 Application
The machine is widely used in the production of chemical , printing, metallurgical coal mine, oil production, metallurgy ,iron and steel, fabric ,food, drink, pharmacy starch, dyes and so on, and it can also solve industrial and municipal wastewater. By use it, solid can be dehydrated, liquid can be clarified, etc.
1. Solid phase dehydration: dehydration effect for processing materials of solid particles.
2. Particle size classification: used in the removal of material of large diameter solid particles.
3. Liquid clarification: used for removing solid particles in the suspension liquid are clarified.
We have many appliation in oil separation:
1, animal oil, such as beef oil, pork oil, chicken oil, fish oil , larvae
2, plant oil: sesame oil, soybean oil, sunflower oil, olive oil , avocado ol, ect.
3, waste oil: petroleum oil, tank bottom crude oil, fuel oil, drilling oil etc.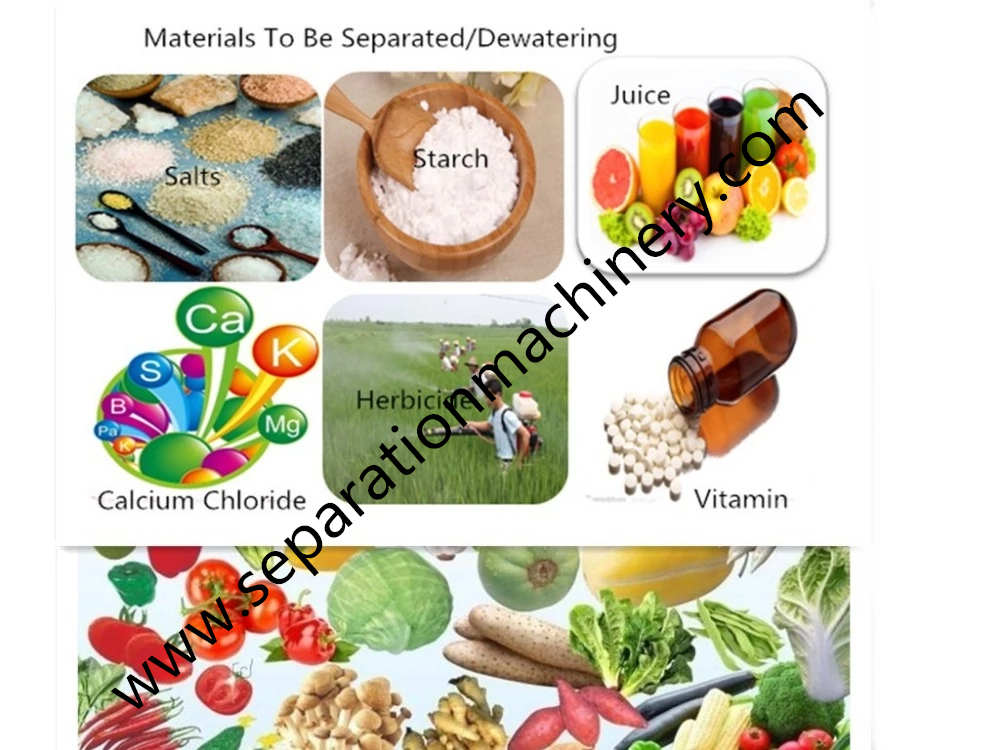 Technical Parameter
| | | | | | | | | |
| --- | --- | --- | --- | --- | --- | --- | --- | --- |
| Model | Bowl Diameter mm | Bowl Lengthmm | Rotating speed (rpm) | Separation factor | Processing capacity (m3/h) | Motor power (kw) | Dimensions (L*W*H)(mm) | Weight (kg) |
| LW220*930 | 220 | 930 | 5000 | 2835 | 0.5-5 | 7.5 | 2420*700*1010 | 1200 |
| LW300*1200 | 300 | 1200 | 4000 | 2550 | 1-5 | 7.5-11 | 2680*830*1280 | 1500 |
| LW355*1600 | 355 | 1600 | 3800 | 2868 | 1-20 | 15-18.5 | 3490*860*1200 | 1850 |
| LWS400*1200 | 400 | 1200 | 3650 | 3000 | 1-5 | 15-18.5 | 2990*960*1205 | 2500 |
| LW(S)400*1800 | 400 | 1800 | 3650 | 3000 | 2-25 | 15-22 | 3890*1020*1205 | 2500 |
| LW(S)450*2000 | 450 | 2000 | 3450 | 3000 | 3-35 | 22-37 | 4297*1080*1385 | 3000 |
| LW(S)500*2000 | 500 | 2000 | 3000 | 2500 | 5-45 | 30-37 | 4330*1140*1470 | 3800 |
| LW(S)530*2280 | 530 | 2280 | 2900 | 2500 | 15-65 | 45-55 | 4924*1170*1540 | 5000 |
| LW580*2500 | 580 | 2500 | 2780 | 2500 | 20-80 | 55-75 | 6500*1270*1540 | 5205 |
| LW650*2800 | 650 | 2800 | 2500 | 2270 | 20-110 | 75-90 | 6500*1270*1540 | 7000 |
| LW760*3040 | 760 | 3040 | 2250 | 2150 | 30-150 | 90-132 | 6500*1270*1540 | 8500 |
Horizontal Spiral Crude Oil Filtering Waste Oil Purification Treatment Decanter Centrifuge Deatils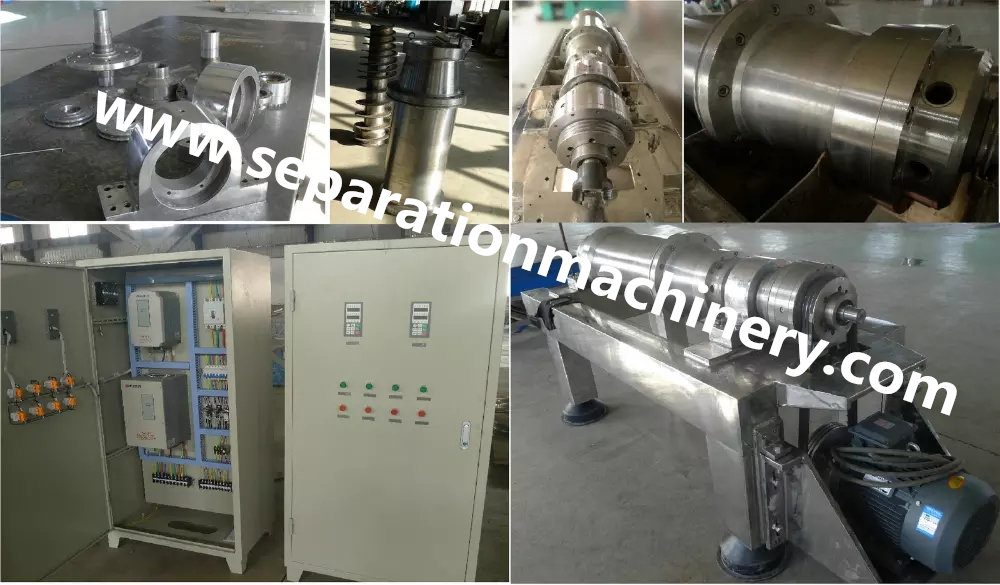 More Hot Sale Centrifuge separator Catalogues