Description
The disc centrifuge is an equipment with high efficiency, high output and advanced automation. It is suitable for the separation of solids with low solid content and the incompatibility of liquids with small difference in specific gravity. It is an essential equipment for many industries such as food, chemical, biological products and beverage products.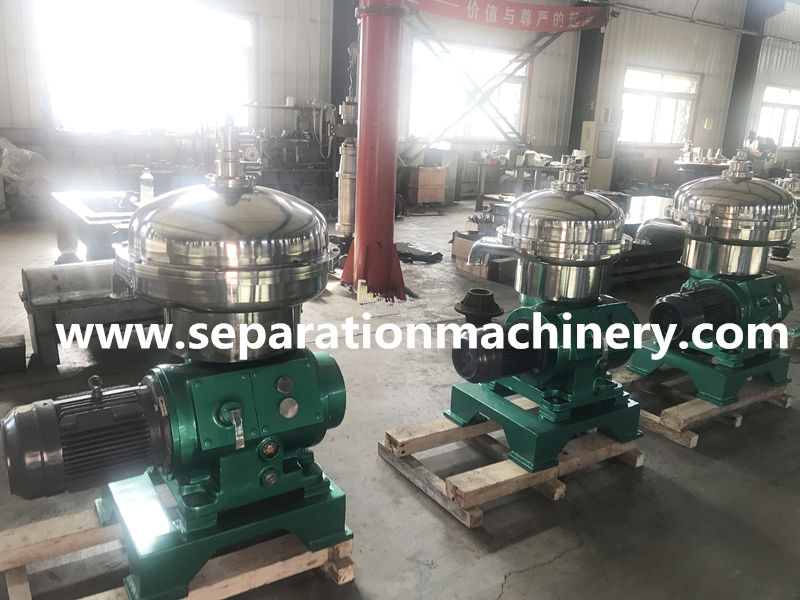 Working principle
The solid particles (or droplets) settle to the disc under the action of a centrifuge to form a sediment (or liquid layer). The sediment slides along the surface of the disc to separate from the disc and accumulates in the portion of the drum having the largest diameter, and the separated liquid is discharged from the liquid outlet to the drum. The function of the disc is to shorten the settlement distance of the solid particles (or droplets) and enlarge the settlement area of the drum. The drum has greatly improved the productivity of the separator due to the installation of the disc. The solids accumulated in the drum are dismantled by the drum after the separator is stopped, or are discharged from the drum without stopping by the slag discharging mechanism.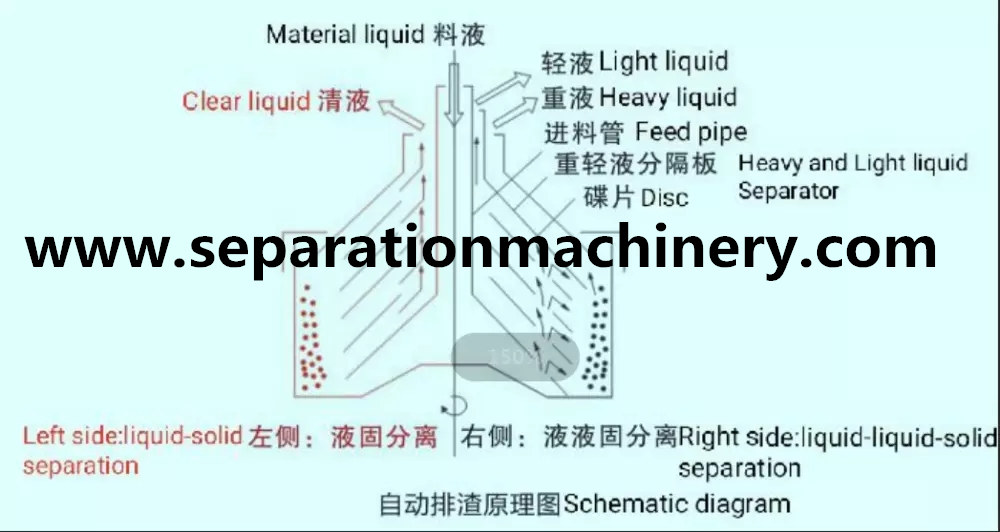 Application
1. Beverage: Wine, tea, coffee and beer.
2. Juices: Vegetable juices, various kinds of fruit juices
3. Vegetable oil: Coconut oil, colza oil, cotton seed oil, core oil, palm oil, soybean oil, peanut oil, rice oil, sesame oil, safflower oil
4. Animal oil: Fish oil and other animal oil.
5. Mineral oil: Fuel oil, diesel oil, lubrication oil, transformer oil and waste oils.
6. Dairy Milk: Milk degrease
7. Fermented liquids: Bacterial or fungi mass after fermentation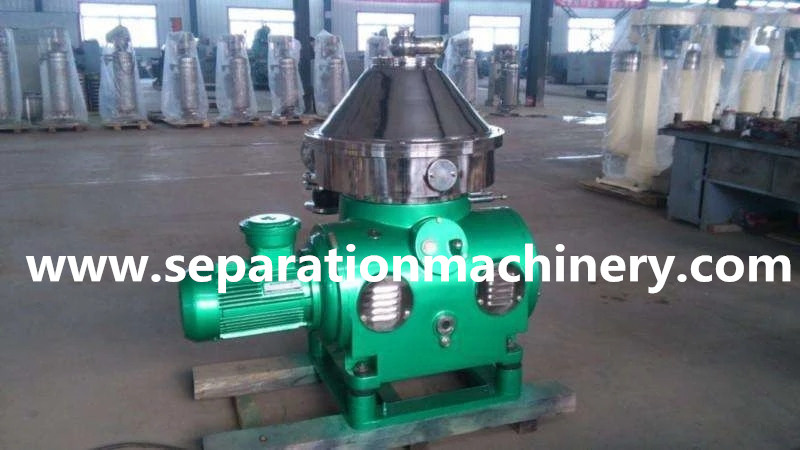 Technical Parameter
| | | | | | | |
| --- | --- | --- | --- | --- | --- | --- |
| Model | Rotating speed (rpm) | Quantitative settlement area (cm²) | ThroughputCapacity (L/h) | Motor power (kw) | Dimensions (L*W*H)(mm) | Weight (kg) |
| DHC300 | 8212 | 17.2*107 | 1250 | 4.0 | 1050*850*1200 | 580 |
| DHC400 | 7070 | 27*107 | 3500 | 7.5 | 1495*1130*1485 | 1280 |
| DHC500 | 6600 | 63*107 | 8000 | 15 | 1780*1500*1900 | 1720 |
| DHC550 | 5840 | 76*107 | 10000 | 22 | 1950*1550*1960 | 2300 |
| DHC630 | 5170 | 82*107 | 12000 | 37 | 2185*1728*2082 | 3000 |
| DHC730 | 4500 | 90*107 | 20000 | 45 | 2380*1730*2060 | 3400 |
More centrifuge separator catalogue