Introduction
Wine Juice And Beverage Disc Separator mainly used in biopharmaceuticals, Chinese medicines, antibiotics, proteins, spices, vitamins, etc. It can also be used for clarification of light phases and concentration of solid phases in liquid-solid separation of similar materials in other industries.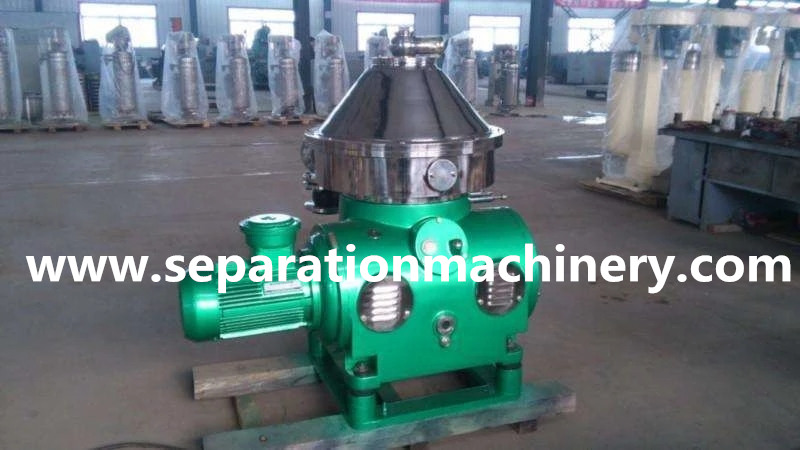 Constitute
This machine is mainly composed of import and export device, drum, vertical axis, horizontal axis, fuselage, speed measuring device, brake device and motor. It adopts the centrifugal pump structure to discharge the material. After separation, it is discharged through the centrifugal pump and can be directly transferred to downstream equipment. All parts in contact with the material are made of stainless steel to prevent corrosion of the material. The rotating drum has undergone accurate dynamic balance verification. The power transmission uses a centrifugal friction clutch and a large helical gear pair to transmit power. The speed increase is stable, the overload is prevented, the vibration is small, the safety is reliable, the operation is simple and convenient. The bearings used in the equipment adopt the Swedish SKF brand to ensure the accuracy of equipment operation. This machine can be configured with PLC electrical control system to realize program operation.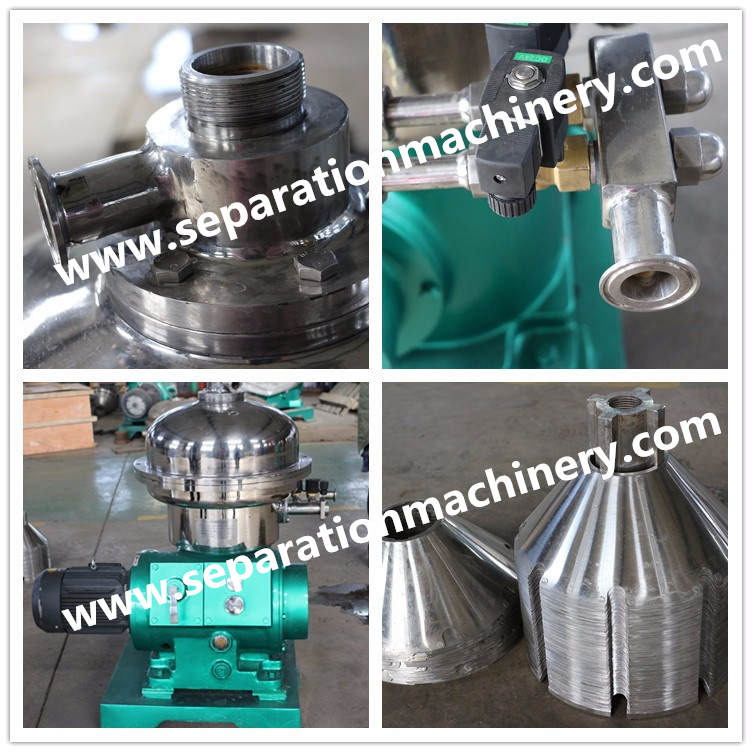 Compared with similar products, its characteristics are
1. Short body, small size, easy for workers to operate, occupy less workshop space.
2. Small motor power and low power consumption.
3. The centrifugal pump structure is adopted at the outlet of the separator, and the discharged liquid phase can be directly transferred to the downstream equipment.
4. There are two choices for the slag discharge method, which can be controlled automatically by PLC or manually.
5. Special structure inside the drum, large processing capacity and good clarification effect.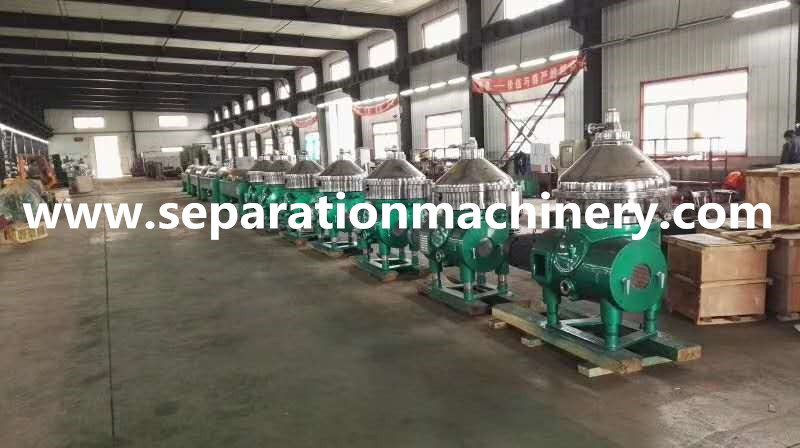 Application
1. Beverage: Wine, tea, coffee and beer.
2. Juices: Vegetable juices, various kinds of fruit juices
3. Vegetable oil: Coconut oil, colza oil, cotton seed oil, core oil, palm oil, soybean oil, peanut oil, rice oil, sesame oil, safflower oil
4. Animal oil: Fish oil and other animal oil.
5. Mineral oil: Fuel oil, diesel oil, lubrication oil, transformer oil and waste oils.
6. Dairy Milk: Milk degrease
7. Fermented liquids: Bacterial or fungi mass after fermentation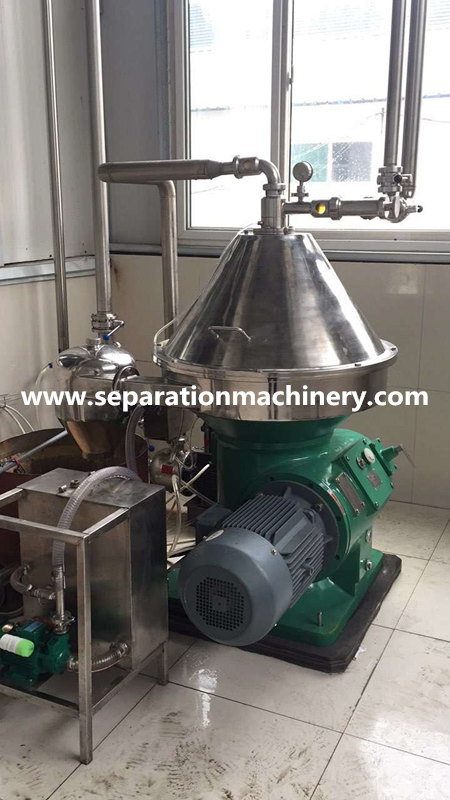 Technical Parameters
| | | | | | | |
| --- | --- | --- | --- | --- | --- | --- |
| Model | Rotating speed (rpm) | Quantitative settlement area (cm²) | ThroughputCapacity (L/h) | Motor power (kw) | Dimensions (L*W*H)(mm) | Weight (kg) |
| DHC300 | 8212 | 17.2*107 | 1250 | 4.0 | 1050*850*1200 | 580 |
| DHC400 | 7070 | 27*107 | 3500 | 7.5 | 1495*1130*1485 | 1280 |
| DHC500 | 6600 | 63*107 | 8000 | 15 | 1780*1500*1900 | 1720 |
| DHC550 | 5840 | 76*107 | 10000 | 22 | 1950*1550*1960 | 2300 |
| DHC630 | 5170 | 82*107 | 12000 | 37 | 2185*1728*2082 | 3000 |
| DHC730 | 4500 | 90*107 | 20000 | 45 | 2380*1730*2060 | 3400 |
Our centrifuge separator products