Brief Introduction:
The disc separator is a separator for clarifying beer beverages, and has a water seal to isolate beer and air to prevent dissolved oxygen. It is especially suitable for solid-liquid separation of fine particles that cannot be treated by centrifugal filtration.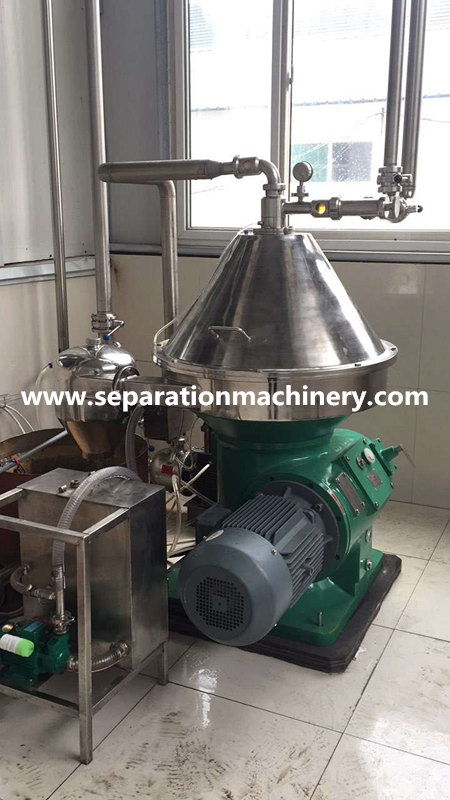 Feature:
1. With water seal device to isolate beer and air and prevent dissolved oxygen,
2. Impurities in the clarified liquid after separation: ≤2mg / kg, particle diameter is less than 1μmm
3. All parts in contact with the material of the separator are made of stainless steel that meets food hygiene requirements.
4. All drainage channels are polished to ensure no dead corners and easy cleaning.
5. Turn the drum body for overall dynamic balance.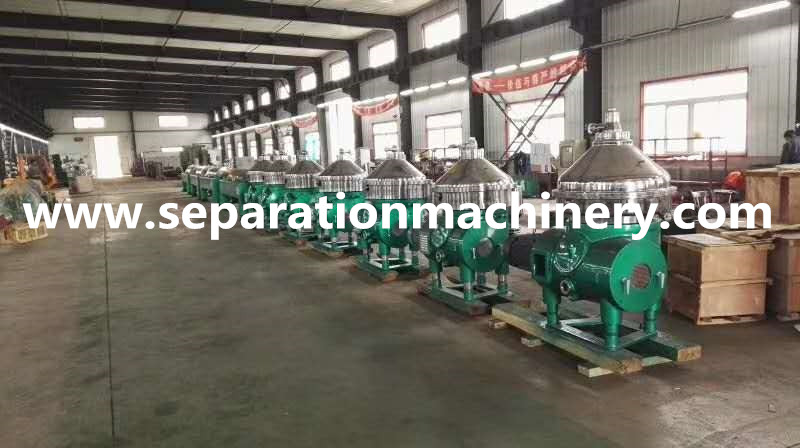 Working principle:
The drum of disc centrifuge has a set of disc-shaped parts overlapped with each other. It is an important component of disc centrifuge - disc. There is a small gap between the disc and the disc. The suspension is added to the drum by the feeding tube located at the center of the drum. When the suspension flows to the gap between the discs, the solid particles settle on the disc under the action of centrifugal force to form sediment. The sediment slides along the disc surface and falls off the disc and accumulates in the diameter of the drum. The separated liquid discharges the drum at the outlet.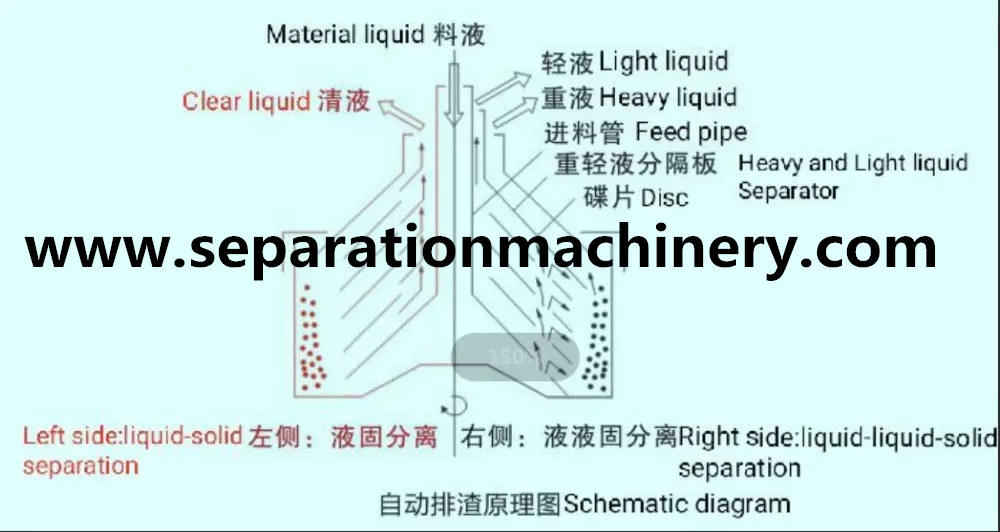 Application Scope:
Dairy separator: skim milk or clarify milk (out of solid impurities). Small separation machine is hand-driven, artificial discharge, suitable for pastoral herdsmen's home use ; large separators for industrial production, electric drive, automatic or artifical discharge.
Mineral oil separator: for fuel oil, diesel oil, lubricating oil and transformers oil etc similar emulsion,remove mechanical impurities and water.
Vegetable oil separator: for vegetable oil refining.
Animal oil separator: for refining animal fat in meat processing, or for fish oil concentration and separation processing.
Yeast separator: for concentrated yeast, nozzle discharge.
Starch separator: for removing protein in the starch and concentrating starch, nozzle discharge.
Lanolin separator:in wool industry for extracting lanolin,nozzle discharge.
Pharmaceutical disc separator: for the extraction of antibiotics, vitamins in the pharmaceutical industry;also for separating liquid-solid three-phase mixture in the pharmaceutical and chemical industry.
Beer separator: for beer, malt juice and other beverages clarification.
Latex separator: for concentrating rubber latex and out of impurities.
Paint separator: for separating impurities in the coating, to improve the quality of the coating.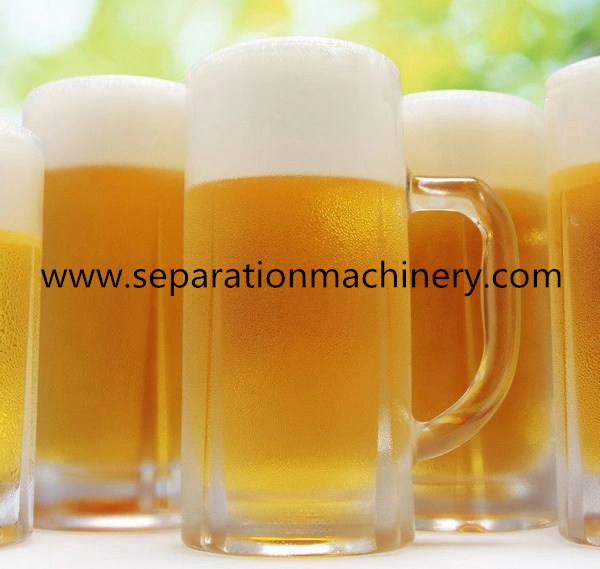 Technical Parameters:
| | | | | | | |
| --- | --- | --- | --- | --- | --- | --- |
| Model | Rotating speed(rpm) | Quantitative settlement area (cm²) | ThroughputCapacity (L/h) | Motor power (kw) | Dimensions (L*W*H)(mm) | Weight (kg) |
| DHC300 | 8212 | 17.2*107 | 1250 | 4.0 | 1050*850*1200 | 580 |
| DHC400 | 7070 | 27*107 | 3500 | 7.5 | 1495*1130*1485 | 1280 |
| DHC500 | 6600 | 63*107 | 8000 | 15 | 1780*1500*1900 | 1720 |
| DHC550 | 5840 | 76*107 | 10000 | 22 | 1950*1550*1960 | 2300 |
| DHC630 | 5170 | 82*107 | 12000 | 37 | 2185*1728*2082 | 3000 |
| DHC730 | 4500 | 90*107 | 20000 | 45 | 2380*1730*2060 | 3400 |
Beer Clarification Effect After Disc Separator: