Introduction of 800 Round Filter Press
800 Round Plate filter press is always used for stone, kaolin, wastewater, ceramic, building materials industry, its special advantage is its high working pressure, and the maximum pressure can reach 2.5MPa, ensure drier filter cake.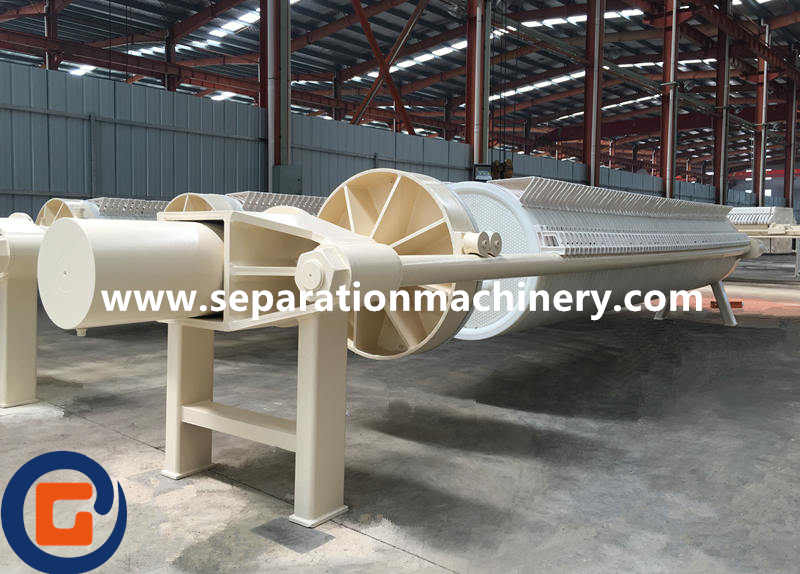 Features of 800 Round Plate Filter Press
1.Automatic hydraulic maintaining pressure.
2.Main beam is made of high quality carbon steel with sand blasting processing and it is of high intensity and corrosion resisting.
3.Pure reinforced PP filter plate resistes to stronger corrosion and endure high pressure and service longer.
4.Every plates is tested under high pressure 27 MPa.
5.The flatness of the filter plate is lower than 25μm.
6.Hydraulic pistons are made by steel 45 after surface processing with feature of high hardness, anti-wearing, long life-span.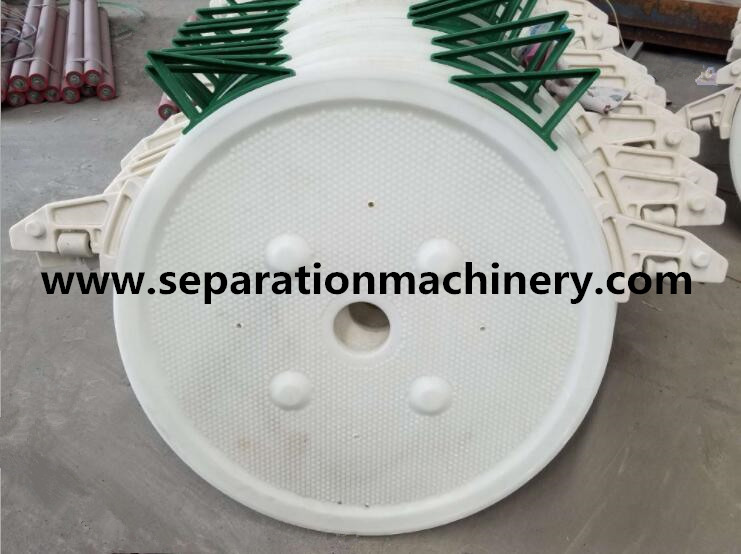 Working Principle of 800 Round Plate Filter Press
Filter chambers of ceramic filter press formed between pressed filter plates when the pressing device drives the pressing plate.
Feeding pump squeezes material through the pore from thrust plate into the filter chambers, solid particles are intercept in the filter chambers forming cake, while liquid was discharged out of the machine through cake and filter cloth.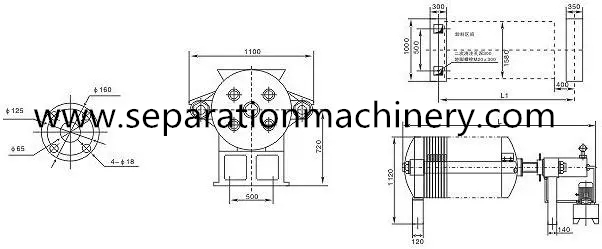 Application scope of 800 Round Plate Filter Press
It's mainly used for stone wastewater, ceramics, kaolin, construction material,marble, zeolite powder etc. The cake moisture is very low.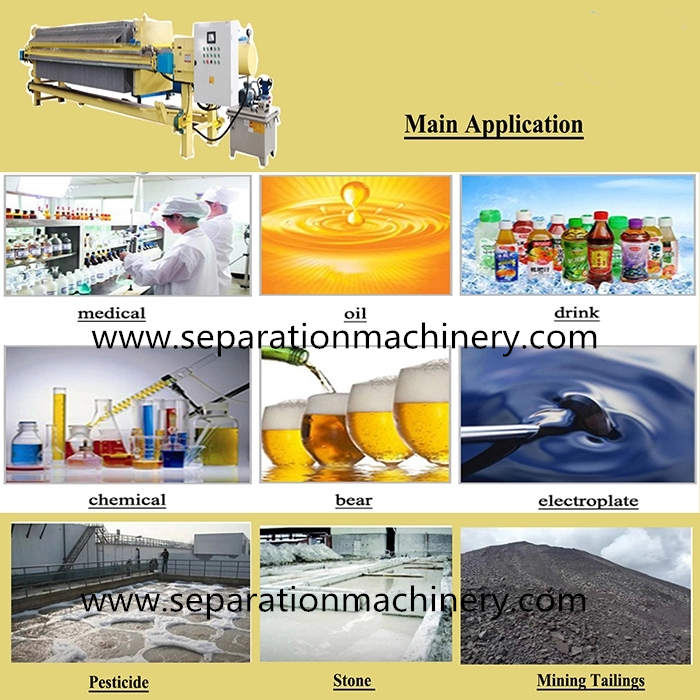 Technical Data
Model
Filter area(m2)
Plate size(mm)

Cake

thickness(mm)

Filter chamber volume(L)
Number of filter plate(PCS)

Pressure(Mpa)

Weight (kg)
Dimension(L*W*H)(mm)
XZ/800-30U
30
800*800
30
480
29
0.5-1.5
2080
3650*1200*1160
40
640
39
2380
4210*1200*1160
50
800
49
2700
4770*1200*1160
60
960
59
3060
5330*1200*1160
XZ/870-30U
50
870*870
30
760
37
0.5-1.5
3580
4220*1300*1250
60
920
45
3980
4710*1300*1250
70
1080
53
4500
5200*1300*1250
80
1200
59
5200
5560*1300*1250
XZ/1000-30U
80
1000*1000
30
1303
46
0.5-1.5
3470
5160*1500*1350
90
1468
52
4040
5525*1500*1350
100
1635
58
4360
5890*1500*1350
120
1966
70
4960
6620*1500*1350
XZ/1250-30U
120
1250*1250
30
1800
44
0.5-1.5
6600
5410*1750*1600
140
2120
52
7200
5940*1750*1600
150
2280
56
7500
6200*1750*1600
160
2400
59
7750
6400*1750*1600
180
2720
67
8500
7230*1750*1600
200
3000
74
9000
7690*1750*1600
250
3800
93
10500
9015*1750*1600
XZ/2000-30U
500
2000*2000
40
7450
68
0.5-1.5
36500
10140*3030*2400
600
8960
82
40000
11275*3030*2400
800
11990
110
48000
13540*3030*2400
1000
14900
127
56000
14920*3030*2400