Introduction:
This solid-liquid separating machine including a screw conveyor. Using both principles of separation, by gravity and by mechanical pressing, the machine is designed to separate the liquid phase from the solid phase in a wide range of substances such as sludge, sewage, manure, solids-liquid mixtures, vegetables, processing waste and others, where the percentage of liquid inside the solid may be considerably different.
Principle
The machine receives the material to be separated and conveys it using the screw conveyor inside the separator casing. The liquid phase is separated through the mesh of the cylindrical screen which encloses the screw conveyor. Along its path toward the exit, the material gradually separates progressively the less linked liquid and then the more strongly linked liquid until a plug of almost dry material has formed before the outlet. The plug is continuously expelled through the outlet diaphragm.The machine will automatically find its balance of squeezing force depending on the material. Consequently, it can be used for a wide range of materials without the need for any manual adjustments.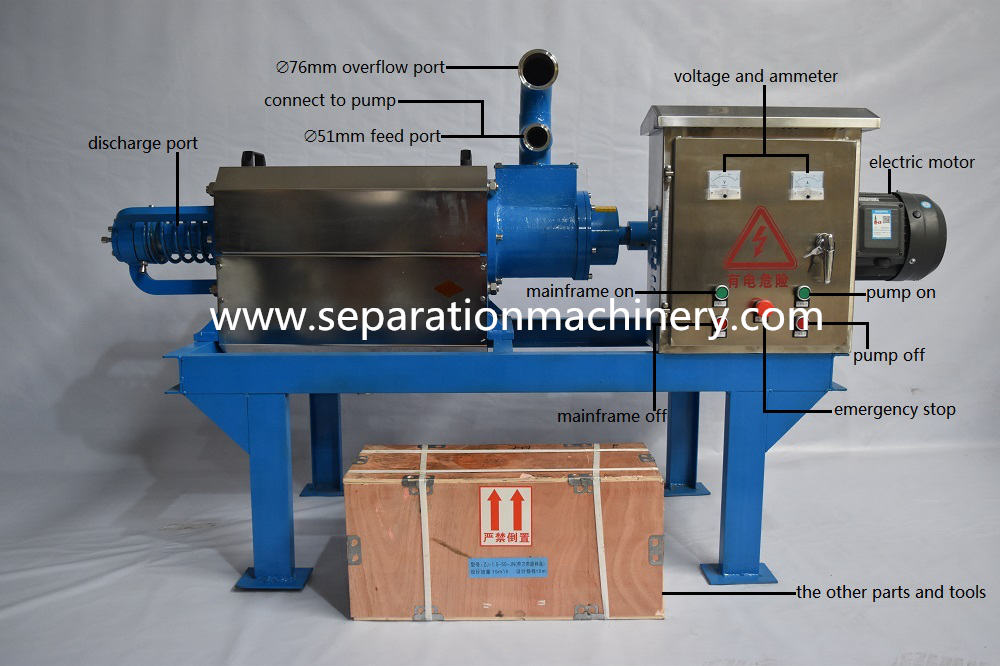 Applications
(1)This machine is suitable for dehydration of different raw materials.such as fruit,vegetables,market garbage,kitchen waste,distillers grains,chinese medicine residue, straw,Cassava residue etc;
(2)lees after fermentation of rice bran, sawdust, wood fiber, bagasse, tea slag dewatering; through anaerobic fermentation of cassava residue after dehydration; Gynostemma, Ula grass, celery, the dregs (nonsmooth), etc. dehydration; Sweet sorghum, wheat straw, rice straw, reeds, etc. dehydration;
(3) garbage and other environmental industries dewatering.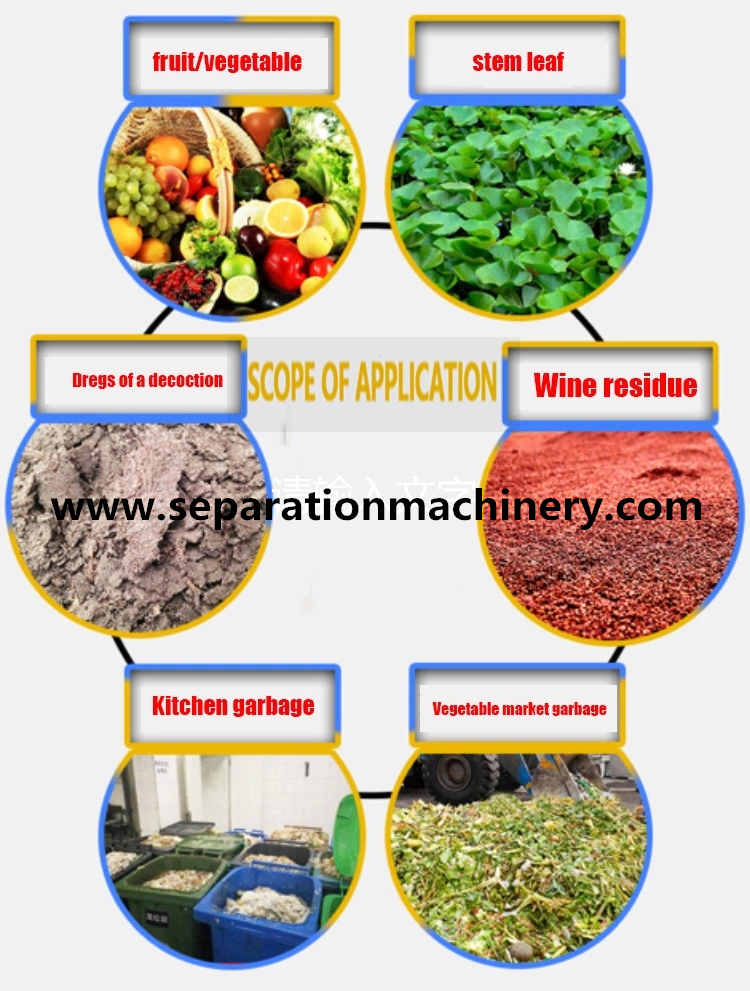 Technical Parameters:
| | | |
| --- | --- | --- |
| Model | GS-200 | GS-400 |
| Power | 5.5kw | 18.5kw |
| Voltage | 380v | 380v |
| Dimension | 2800*900*1400mm | 4500*900*1980mm |
| Weight | 780kg | 2250kg |
| Sieve inner diameter | 200mm | 400mm |
| Slag capacity | 1.5t/h | 3t/h |
| Model | stainless steel | stainless steel |
More related products: stainless steel plate frame filter