Product Description:
The biomass particle wood fired steam generator is divided into four parts: ignition, startup andshutdown of the fan, normal operation, and adjustment of firepower.Ignition operation of biomass particle steam generator: Open the feeding door, close the slag removal door, put the biomass particles in the hopper, and after the fire burns up, open the upper and lower dampers and start the blower, and it can burn normally. After normal combustion, the charging door is closed.
Starting and shutting down the biomass particle steam generator fan: When the hot air stove is ignited, when the biomass particlesin the combustion chamber are on fire, the fan is started; when the fire is restarted, the fan is started when the furnace is on fire When the heating air is to be stopped, when the temperature meter indicates that the temperature is lower than 50 ° C, the fan operation is stopped.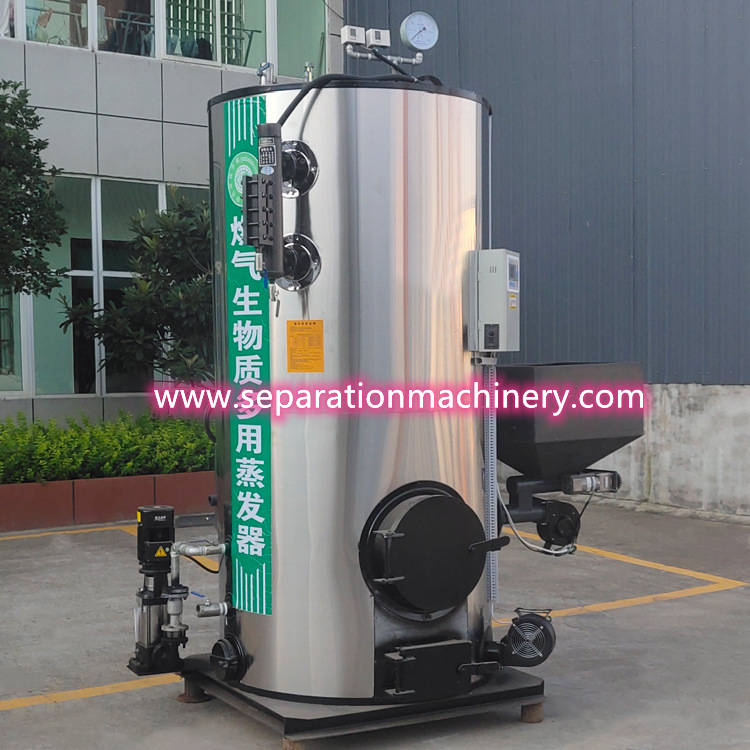 Top Features of Steam Generator:
1. Half gasification and combustion system, there are secondary oxygenating device and testing by the national authoritative department, meet the requirements of relevant national discharge standards.
2. Energy conservation and environmental protection of the biomass fuel, belongs to the renewable resources, operation cost is one-sixth of the electric boiler, one third of the oil boiler.
3. Equipped with pressure control, the overpressure and overtemperature, low water level, prevent tempering multiple security protection, to ensure the safety of use.
4. One-click operation, the water and electricity installed, after pressing power key, the generator would be the full automatic operation, easy security, reduces the labor intensity.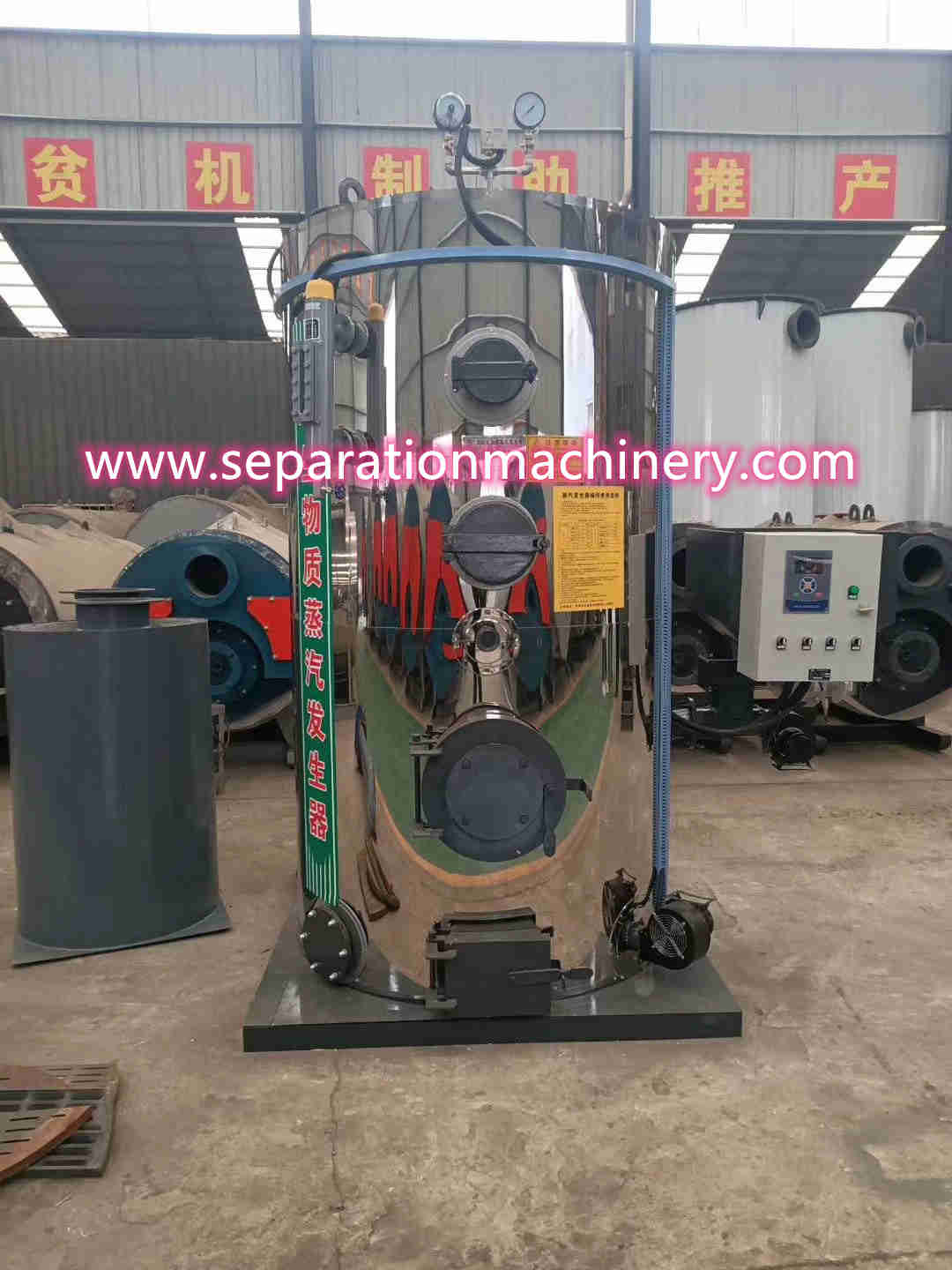 Main application range:
1. Dormitories, residential quarters, office buildings (heating)
2. Food processing (such as rice noodles, pasta, soy products, meat processing, etc.)
3. Pharmaceutical processing (e.g. cooking and processing of Chinese medicinal materials, steam sterilization, etc.)
4. Unit canteen (such as canteen steamed rice, steamed vegetables, stewed steamed soup, etc.)
5. Sterilization (such as tableware, medical equipment, food utensils, etc.)
6. Sauna bathing (steam sauna and appliance disinfection, etc.)
7. Agricultural greenhouses, seed production (agricultural greenhouses for heating and humidification, steaming fungus breeding)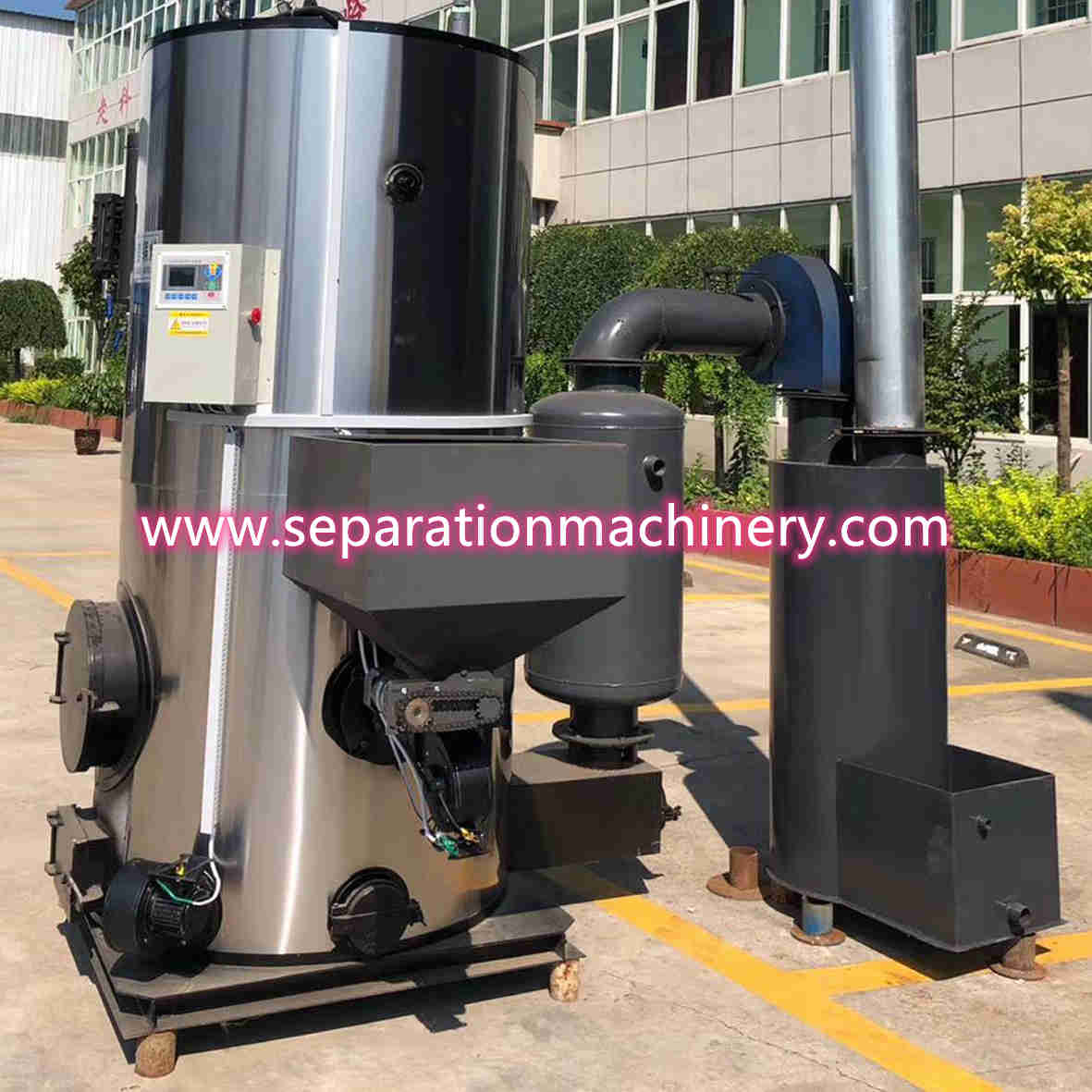 Biomass wood coal fuel steam generator technical parameters:
Item/Model
LSH0.05
LSH0.1
LSH0.2
LSH0.3
LSH0.5
LSH0.7
Rated capacity
Kg/h
50
100
200
300
500
700
Rated working pressure
Mpa
0.4/0.7
0.4/0.7
0.4/0.7
0.4/0.7
0.4/0.7
0.4/0.7
Rated steam temperature
℃
150/170
150/170
150/170
150/170
150/170
150/170
Feed water temperature
℃
20
20
20
20
20
20
Thermal efficiency
%
90
90
90
90
90
90
Applicable fuel
----
Biomass pellet/Wood/Coal
Water capacity
L
24
29
106
190
660
770
Weight
kg
185
250
720
1100
2200
2700
Dimensions(L*W*H)
mm
530*510*1100
675*550*1200
900*1000*1750
1100*1300*2220
1350*1350*2520
1450*1450*2640