Introduction:
The tubular separator is a kind of fine separation equipment. It is suitable for the separation of solids with low solid content and non-compatible liquid with small difference in specific gravity. It is a pharmaceutical, food, chemical, biological products, beverage products, etc. Essential equipment for the industry.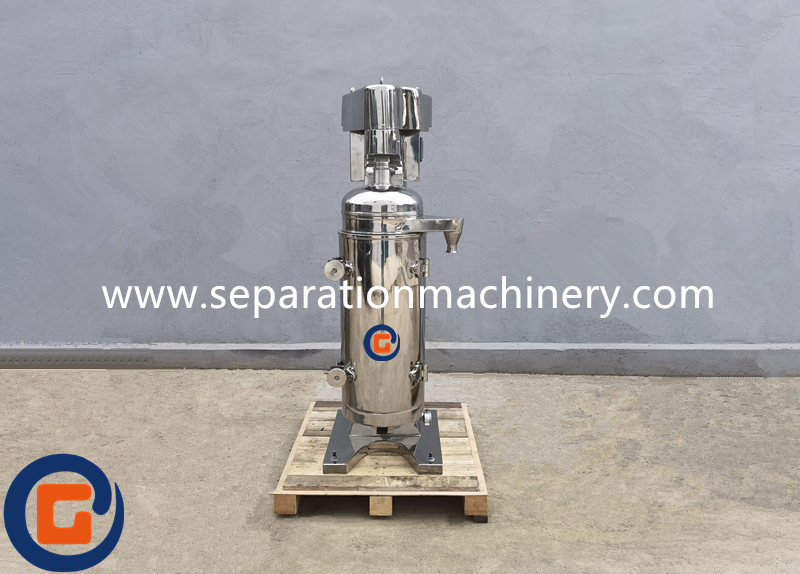 Working principle:
The principle is that the force of different specific gravity materials is different according to the centrifugal force, thereby achieving the purpose of separation. Heavy solid is deposited on the inner wall of the bowl,and forms the sludge. And it will be discharged by manual after the machine stops. The clear liquid flows out of outlet from the top of the bowl.The motor connect with the big pulley and delivery the power to the spindle through the belt, tensioner and small pulley and rotate with the bowl in high-speed as the clockwise.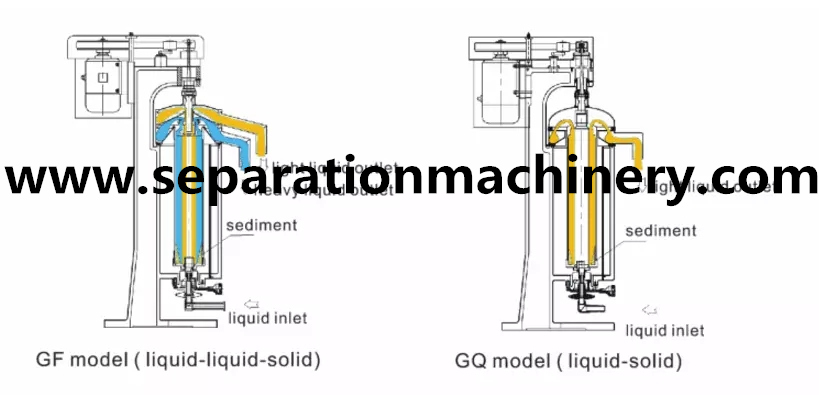 Application:
It is used for separating various emulsion, especially adaptable for liquid-liquid separation with slight gravity difference and liquid-liquid-solid separation with a little foreign matter, such as separation of various oil and micropowder, extract liquid from plants, separation of plasma and cell,separation of milk cream.
(1) Oil separation(Avocado oil,Biodiesel, Coconut oil ,vegetable oil degumming ,de-soap, dewater, oil and water separation etc)
(2) Clarifying process for liquid solid product (oral liquid)
(3) Extraction of protein, seaweed and jelly(plant extraction, herb extraction,pigment extraction)
(4) Refined molasses
(5) Separation of blood
(6) Settlement of bacteria (yeast, E.coli, lactobacillus, bacillus subtilis, nitrobacter etc)
(7) Purifying paint, dye, various resin
(8) Processing of granular, crystalline and fibrous suspensions
(9) Separation of filterable and non-filterable sludge.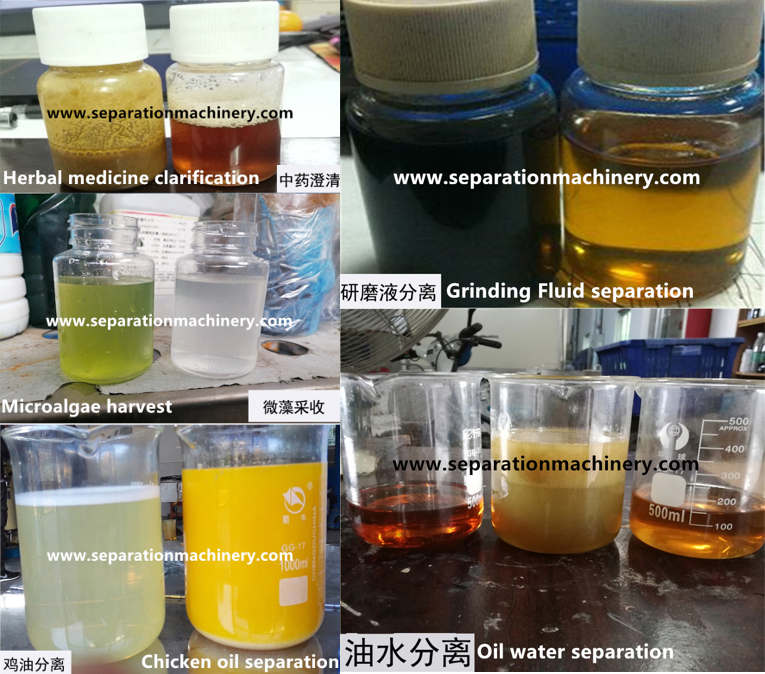 Technical parameter:
| | | | | | | | |
| --- | --- | --- | --- | --- | --- | --- | --- |
| Model | Unit | GQ/GF45 | GQ/GF75 | GQ/GF105 | GQ/GF115 | GQ/GF125 | GQ/GF150 |
| Bowl Diameter | mm | 45 | 75 | 105 | 115 | 125 | 150 |
| Bowl Speed | r/min | 10000-30000 | 19000 | 16300 | 16300 | 15000 | 13400 |
| Separation factor | -- | 19800 | 15200 | 15620 | 17000 | 15700 | 14300 |
| Bowl Volume | L | 0.45 | 2.2 | 6 | 7 | 8 | 10 |
| Throughput Capacity | L/H | 100 | 600 | 1200 | 1300 | 1500 | 2500 |
| Motor | kw | 0.55 | 1.5 | 2.2 | 3.0 | 3.0 | 3.0 |
| Weight | kg | 90 | 260 | 500 | 520 | 530 | 600 |
| Dimension(L*W*H) | mm | 500*420*760 | 760*450*1120 | 550*850*1600 | 600*900*1600 | 650*950*1600 | 700*1000*1600 |